Jaybird X2 is a pair of headphones aimed at the sportive and active lifestyle oriented crowd. These in-ear headphones feature Bluetooth support and come with an attractive design, with some really cool color options available in the market. While it looks quite a lot like its predecessor, it comes with improvements in terms of the finish and a better sweat-proof design. It is also a bit more secure than its predecessor when it comes to the in-ear fit, and the case has been made better as well.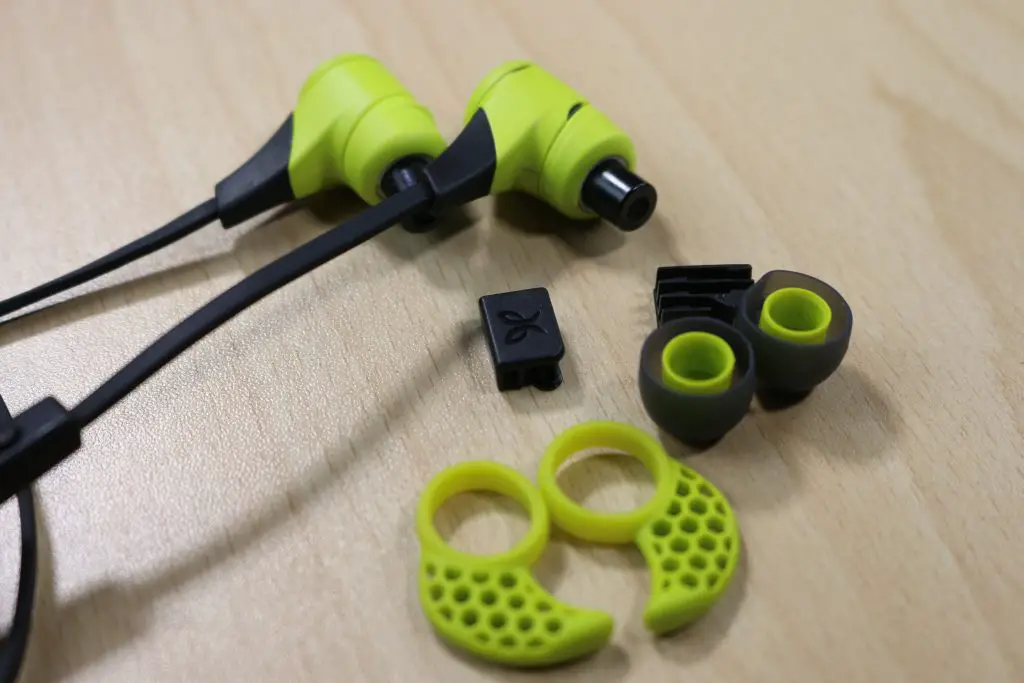 Overall, the Jaybird X2 seems like a good successor. Let's take a look at how it fares in our review.
Pros
Attractive design
Better carrying case
Sweat proof
Foam and silicone ear tips.
Cons
A bit expensive
Left/right ears not labeled
Features
Compatible with iOS, Android, Windows and BlackBerry
Bluetooth 2.1+EDR
Comply premium foam ear tips
Sweat proof
Supports pairing of 8 devices
Secure-Fit Ear Fins
21.25″ long headphone cable
Passive noise isolation
MEMS omni-directional microphone
Weight: 13.8 g
100 mAh battery
Box Contents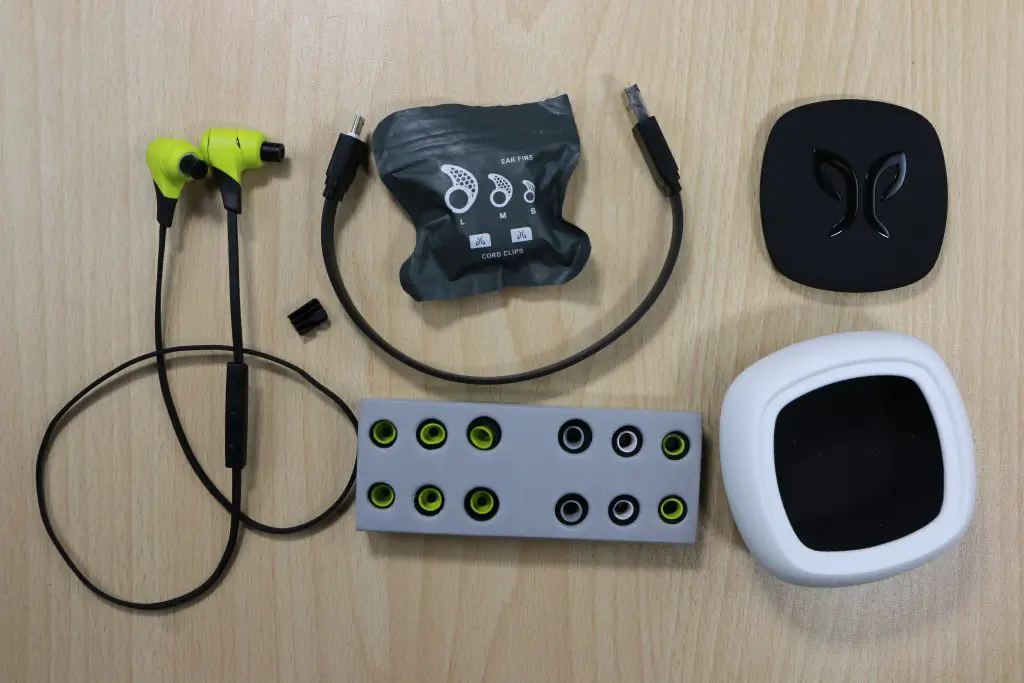 Design And Comfort
Unlike the BlueBuds X that came only in two colors, the Jaybird X2 comes in six colors: Midnight Black, Storm White, Alpha, Ice, Fire, and Charge. The Jaybird X2 is similar to its predecessor, the BlueBuds X.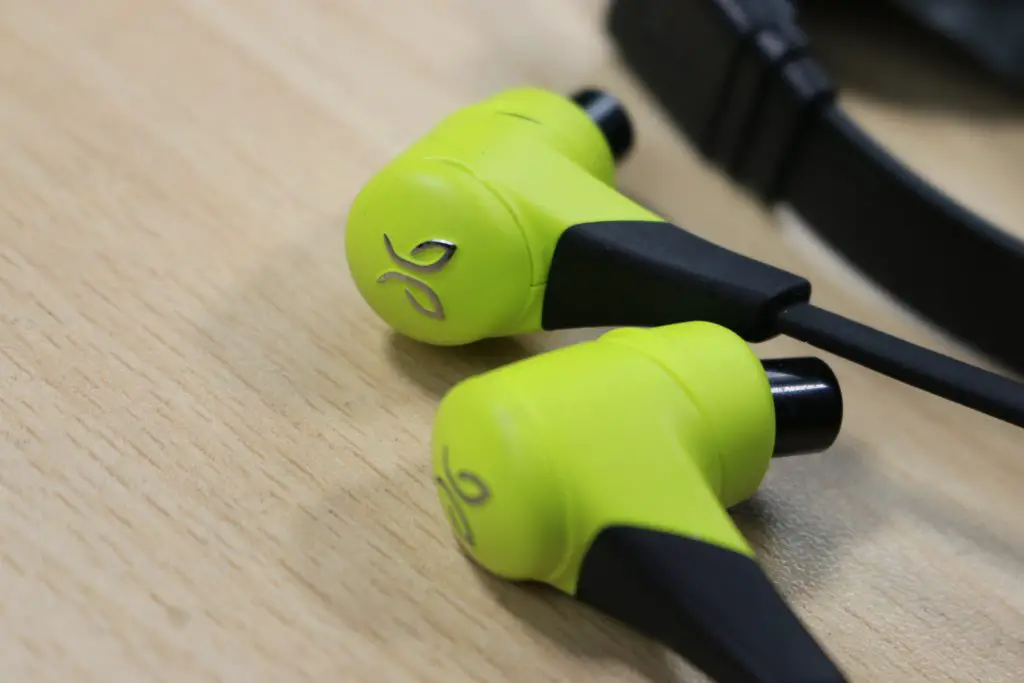 It comes with a flattened, tangle-free cord which comes with an inline remote control with three buttons to control volume, navigating tracks, answering a call and to control music playback.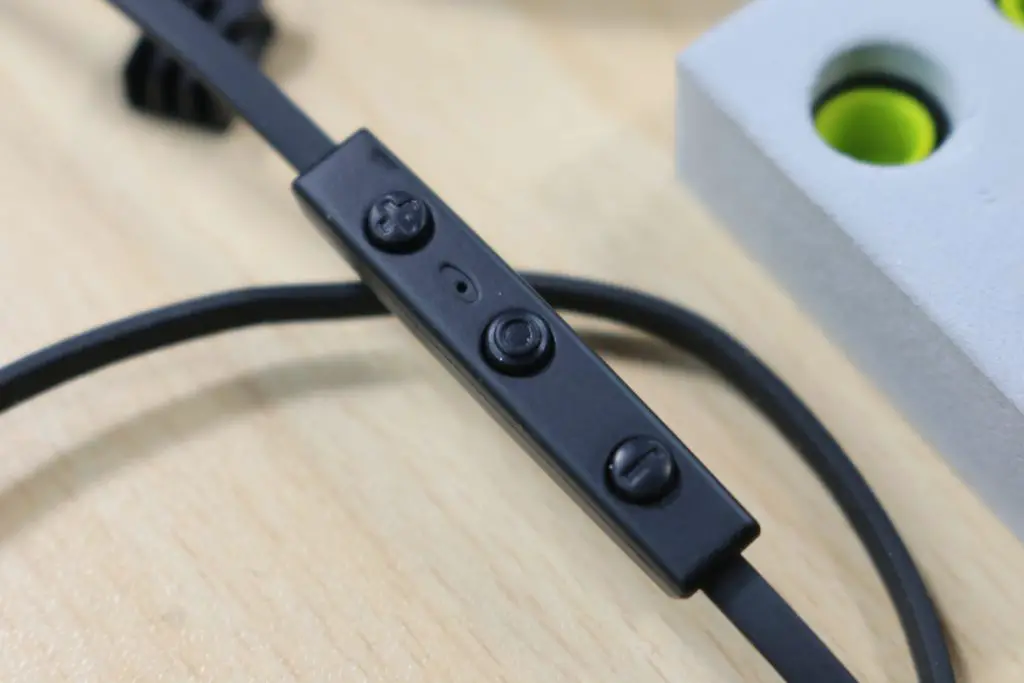 The Jaybird X2 comes with six pairs of eartips in small, medium and large size in both silicone and Comply foam, three pairs of ear fins and three cable clips. Jaybird has made it sweat proof, making it great for sports use. The in-ear fins also ensure that the headphones remain in place.
Here is a user guide on how to best use the headphone. It shows the two ways to wear the X2.
Sound Quality
One of the most important aspects of a pair of in-ear headphones is how they fit in the ears. This is important because if the fit is not right, you're going to be irritated with the constant adjustments. Thankfully, the Jaybird X2 fit snugly in the ears and that let us concentrate more on the music.
In our testing across different genres, the Jaybird X2 performed very well. The bass is well defined with distinct vocals, while the high end sounds clear without any harshness. In other words, you should be able to listen for music for extended periods without being fatigued. Snug fit also meant that external noise was blocked very well.
Overall, the Jaybird X2 sounded very good.
Battery Performance And Charging
The Jaybird X2 comes with a 100 mAh battery. The company claims that you will get 8 hours of battery life. This more than that other competitors are offering.
The micro-USB charging port is concealed behind the casing of the right earbud. It comes with a USB 2.0 Charging Cable.
Verdict
The Jaybird X2 is a pair of really cool Bluetooth headphones of the in-ear design variety. It comes with solid improvements in all areas – battery life, fit in-ear, case, sweat-proofing and the finish as well. For those living an active lifestyle, these headphones are a good option.
Our only reservation is with respect to the price. At Rs. 12,999 best buy price at the time of writing, they look like a little less attractive option. However, in its category, the Jaybird X2 are a very good pair of headphones.