Chinese smartphone manufacturer LeEco has announced that it will establish its first manufacturing facility in Greater Noida, India. The facility has been set up in collaboration with Compal Electronics, an electronic manufacturer.
The facility was inaugurated in the presence of Mr. Ravi Shankar Prasad, Mr. Atul Jain,  Mr. Pankaj Mohindroo, Ms. Aruna Sundrarajan, and Mr. Ajay Kumar.
LeEco Make In India Push
This manufacturing facility is a part of the 'Make in India' initiative launched by the Government of India to attract foreign investment and increase employment.
India is the first market for LeEco outside of China. Till now, the devices being sold in India were being imported from China. Hopefully, production in India will bring down the prices. LeEco has apparently sold 1 million devices in India in 8 months.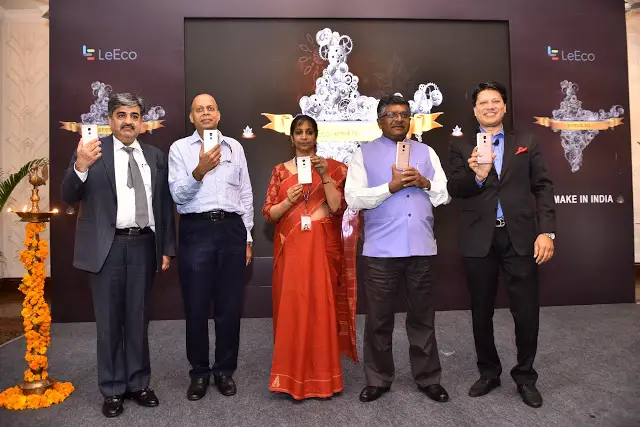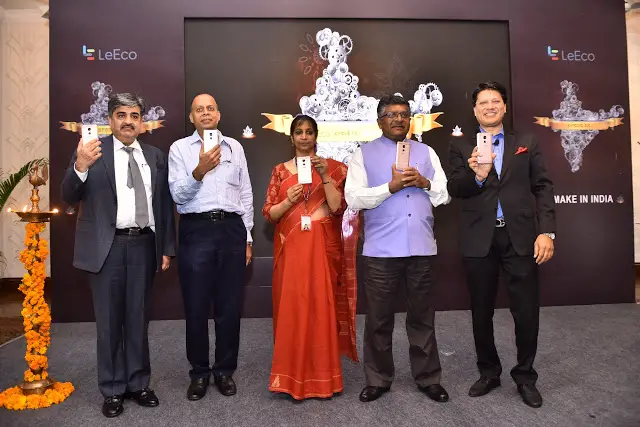 The facility in Noida is spread over 2,00,000 Sq. feet and initially, it will produce up to 60,000 devices. LeEco hopes to increase the production to 2,00,000 devices per month by the end of this fiscal.
Atul Jain, COO of Smart Electronics Business at LeEco India, said, "This indeed is a historic moment for us as we translate our intent of aligning with the Government's Make in India initiative with investment and other commitments. We are proud to have established our local manufacturing facility within 8 months of entering the country, which is well ahead of schedule. Also, the 1 million milestone marks our strong mobile phone presence in the Indian market."
The facility has been set up with a initial capital of $5 million and another $2 million will be used for automating it. The company has also announced that it will set up Content Delivery Networks (CDN) in 10 Indian cities by the end of 2016.
Tin Mok, Vice President of Le Holdings and CEO of LeEco Asia Pacific said, "Our investments here – be it our manufacturing plant or our R&D centre that will train hundreds of local talents – all demonstrate that we are here for the long haul. Our ultimate objective is to offer our users more and more locally manufactured products that are customized to Indian consumers' needs. We have a strong R&D team in India and plan to add over 1,000 engineers to it by the next year, which we intend to leverage for designing and developing products that resonate even better with our users here and also in overseas markets."