In the recent months, Reliance tied up with many companies to roll out its Jio preview offer. Now, the company has finally announced that the Jio services will be available for everyone from 5th September, which will be free till 31st December.
Reliance has also revealed a total of ten Jio plans, starting from Rs. 149. All the plans comes with free subscription for Jio apps worth Rs. 1,250. Let us take a look at the uses of all the Jio apps.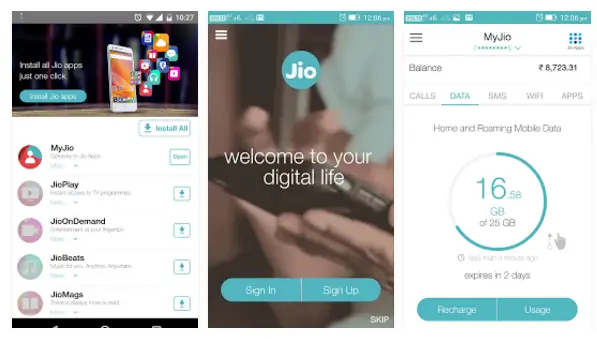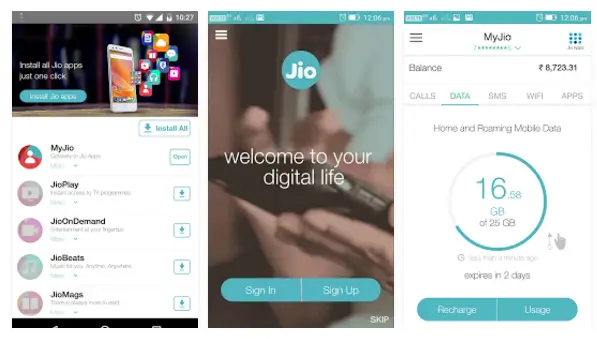 Must Read Jio Articles
MyJio is the foundation app that works as a gateway for all other Jio apps.
It has auto login support when using MyJio app with Jio SIM.
Get all Jio apps easily at one place.
Check balance and validity for Voice, Data & SMS.
Link & manage multiple Jio accounts for your friends and family.
Download and update all Jio apps from one location.
Find answers to your queries by using a comprehensive list of FAQs
Connect with Jio Care experts and other smart features like store locator, hotspot locator, account statement etc.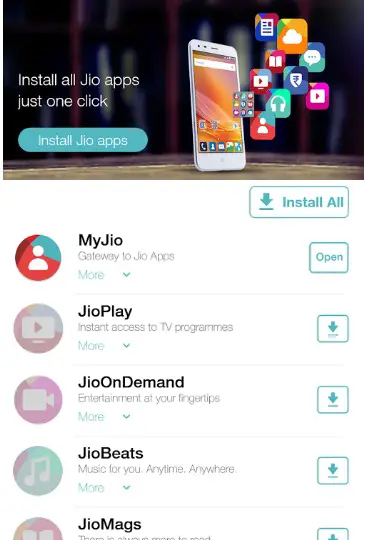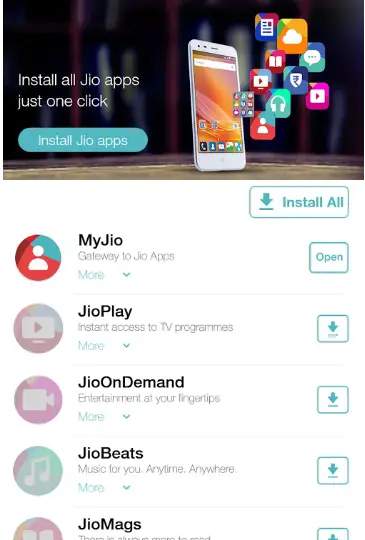 Free audio & video calls to your JioChat contacts.
Connects with up to 5 users at a time.
Instantly and easily message any of your JioChat contacts somewhat like whatsapp.
Stay connected with your favourite brands over chat interface
Available in Hindi, Marathi, Gujarati, Punjabi, Bengali, Kannada, Tamil, Telugu, Malayalam, Bengali & Odia.
350+ channels spread across 15+ languages at your fingertips
Pause & Play Live TV Channels so that you never miss a moment
Catch-up service to enjoy missed episodes of prime shows
Personalized TV experience with multi lingual interface, favorites, reminders etc.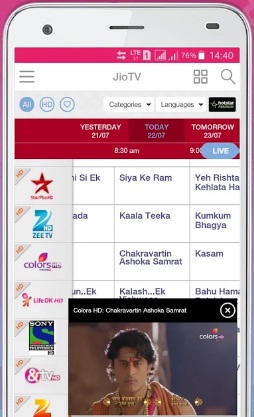 One-stop platform for movies, TV shows, music videos and trailers across different languages
1 Lakh+ hours of HD content
Enjoy Hindi, English, Tamil, Kannada, Marathi, Telugu, Bengali, Gujarati and Punjabi content without any advertisement pop-ups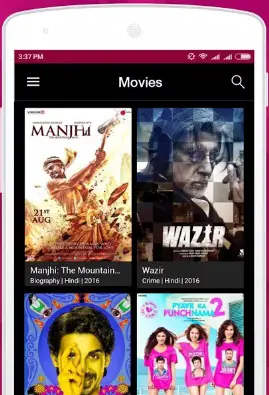 Millions of HD songs in over 20 Languages.
Download songs and Listen Offline
1-Touch Ad-Free Curated Radio
Sync downloaded music across devices
Light & Dark theme options
JioNet lets you stay connected at thousands of hotspots across the country
No need to login to any JioNet hotspot
Find the nearest Wi-Fi hotspot so you can always stay connected
A vast library of premium and popular magazines
Enormous collection of magazines in English, Hindi and other regional languages.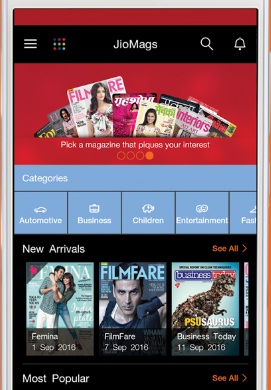 Get stories that matter to you in 10+ languages from 100s of sources
Get live cricket scores, latest breaking news and live Stock Market updates
Read the articles even when you're offline
Secure online storage to keep all your photos, videos, docs, songs organized at one place.
Auto backup to keep your phone data safe
Access your files on the go from any smartphone, tablet or PC
Easily Share files with anyone by a secure link, even if they don't have a Jio account
Make non-VoLTE 4G smartphone ready for HD voice & video calls
Give your calls more life with customized messaging, images & location-sharing on the receiver's screen.
Send and receive text messages from your Jio number to any mobile number.
Pay anytime, anywhere, to anyone with ease like paytm, freecharge
Make bill payments, mobile recharge, DTH recharges, pay insurance premiums, online shopping, send and receive money, get great deals, coupons and cashbacks.
Easy transfer of JioMoney balance into your bank
Protection for smartphones against digital threats
Safeguard your smartphone from 3 million malicious apps and 8 million apps with privacy leaks.
Complete security of your smartphone from fraudulent websites, viruses, malwares, Trojans and other threats.
Find the location of your lost phone
Restore contact information in case of accidental deletion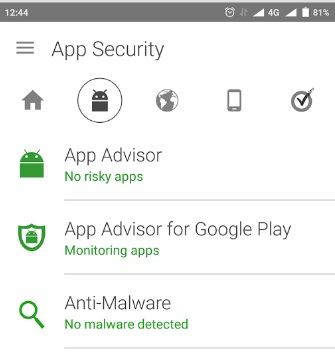 Explore and read a wide range of news publications from all over India in 10+ languages
Copy, underline, highlight news articles for future reference