Extra space of 100 GB on Google Drive will cost you just INR 130 per month. Like this there are many other examples telling us that Google has always been supporting Open Source softwares and free services of users out there.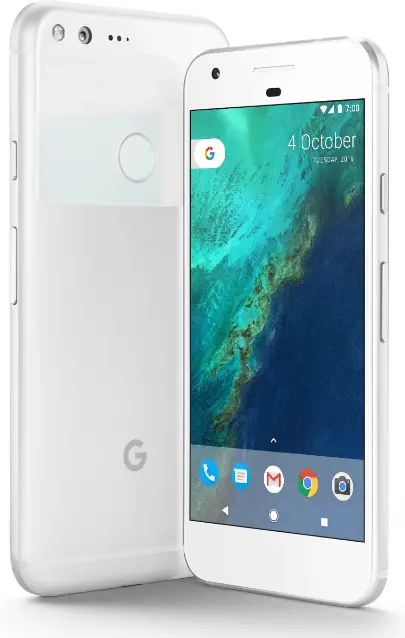 Hence, the price of Google Pixel was obviously a surprise for many of us. However, if we look at the trend then there is a clear rationale behind this pricing.
Trend in Stock Android device prices by Google
Lets take a look at the pricing pattern of Nexus devices since Nexus 4. Google Nexus 4 was priced close to INR 20,000, followed by Google Nexus 5 which was priced at INR 25,000 INR, then with Google Nexus 6 we saw a hike in their prices close to INR 35,000 along with improvement in hardware specifications also. Moving ahead, with Nexus 6P and nexus 5X we saw a further increase in their prices close to INR 45,000.
So you can see that there has been constant inclination in the prices by Google for their stock devices, however they never priced their Nexus devices close to Samsung flagships or Apple iPhone.
With Google launching their Pixel at 57,000 INR they are openly targetting a different segment of consumers this time.
Is Google Pixel worth for its price?
Android OS is an Open-Source mobile OS, hence it is understood that some of the feature that Google Pixel has to offer will be available with other Smartphones upgrading to Android 7.1. However, following features will always stay exclusive to Pixel owners.
24 hours Support for Google Pixel: This is a rare thing to get with any smartphone in Indian Market.
Using Google Assistant out of Google Allo: Google Assistant is back by AI which makes it really smart and I am sure that you must have had a taste of it with Google Allo. You will be able to use Google Assistant in place of Google Now.
Getting unlimited storage for all photo and video (without any compression):This is the best thing that comes only for the ones that use Google Pixel. None of your photos or videos (even if they are with 4K resolutions) will ever be compressed while they are getting stored in Google Photos. To add further Google will also provide smart storage which will free=up the space from your phone by deleting the videos and phone  from your phone and transferring them on cloud.
New UI Features: These include new Pixel Launcher, where user will be able to access Assistant from the navigation bar. Other unique UI features include SysUI color themes, Wallpaper Picker and dynamic calendar date icon. So you can see that Google Android 7.1 update will not be that surprising for you.
And these were only the software features that we talk about.
Even if it comes to hardware then, all new Qualcomm Snapdragon 821 with 4GB of LPDDR4 makes this device the most powerful Android smartphone till date. Moreover, Google Pixel also claims to have the best Dxomark score of 89 which is better than iPhone 7 and Samsung Galaxy S7, it claims to be the best smartphone camera that has been ever built in the industry.
Final Verdict
One thing is for sure that they are not targeting the majority audience in emerging markets and hence it is obvious that they are trying to acquire customers who have been paying this much amount of money any other Android device by Samsung or LG or any OEM. No doubt this is the best Android smartphone out there in the market and we feel that this price is justified for the BEST.
No offense to any iOS fanboy but Google Pixel still offers a better version of Siri with a better camera and better hardware at a lesser price.
Rest we would love to know you opinion on this. Please comment and let us know what pricing would you have preferre? Do you think Google should also launch a trim-down version of this smartphone?