The production of the Samsung Galaxy Note 7 has been halted, according to reports from South Korea's news agency Yonhap News. This comes in the midst of reports of replacement Galaxy Note 7 units catching fire. According to the report, the production halt is temporary for the time being.
Galaxy Note 7 Production Halted Temporarily
Subsequently, Samsung released a short statement on the matter:
"temporarily adjusting the Galaxy Note 7 production schedule in order to take further steps to ensure quality and safety matters,"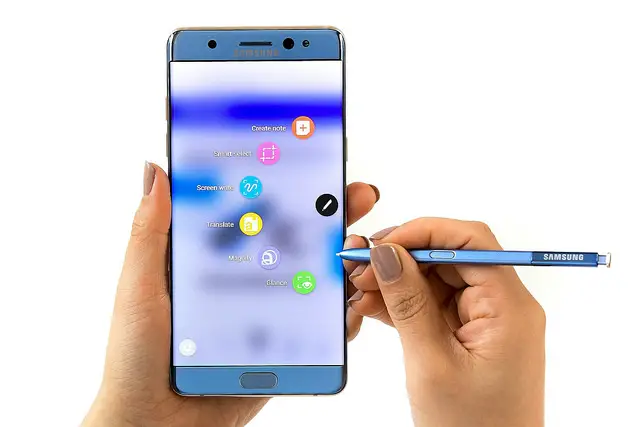 Samsung did not go into more details about this temporary halt, however several reports suggest that the Note 7 could go through further scrutiny by regulatory agencies across the world. Additionally, several US carriers have either announced a suspension of Galaxy Note 7 sales or straightaway stopped selling the phone. This comes as a major blow to Samsung in one of the biggest markets for its high end phones.
Samsung had earlier issued replacements to Galaxy Note 7 owners across the world. The company identified that the issue with Note 7 phones short-circuiting and leading to fires was due to faulty batteries. These faulty batteries came from Samsung's own division. Later, Samsung announced that it would stop using batteries made by its own subsidiary. As a part of the process, replacement Galaxy Note 7 units came with a green battery icon in the status bar and an S icon on the box, indicating that these were the safe Galaxy Note 7 replacements.
However, it turned out that these replaced Galaxy Note 7s were not really safe either. Several incidents have been reported after Samsung replaced the unsafe Note 7s. This pushed major carriers in the US to announce a second recall of the phone. Furthermore, Samsung also suspended the launch of the phone in other markets, spelling a death knell for the latest Galaxy Note flagship.
At the moment, going by various industry reports, it would seem that the Galaxy Note 7 is all but dead. Many sources also point out that this could push Samsung to end the legendary Galaxy Note line itself.