The Demonetization announced by the Prime Minister, Narendra Modi has taken the nation by storm, but something to good. The new Rs 2000 notes are the point of talking for everyone and as the new notes flourished in the country, the chances of getting it copied like the previous one is always high. According to RBI, the new note will include several features like a see-through register with the denominational numeral 2,000, and this can be seen when the note is held high against the light. So, in this article, we will let you know points to be considered which are important to identify if the particular Rs 2000 Note is real or fake.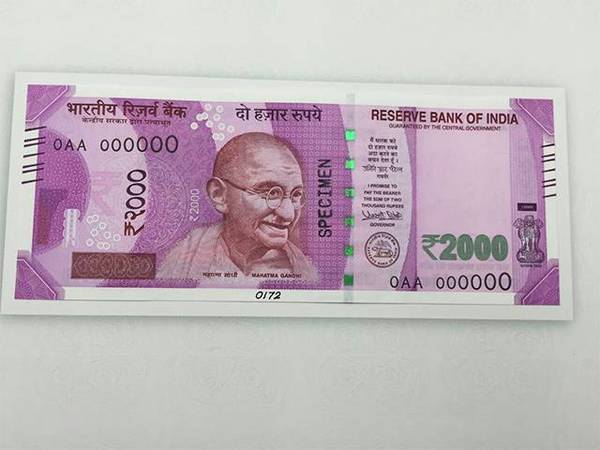 2000 written in green at the front is unique in its own ways. When you see it through different angles, the green color will have a different shade. If the color shade does not change, unfortunately, it is a sign of fake currency
The colour-shifting windowed security thread, which was also present on the old currency has inscription 'भारत', RBI, and 2,000. Just like green 2000 this thread will also change color but, from green to blue
The bleed line, identify marks, Mahatma Gandhi's portrait, the Ashoka Pillar emblem are all raised printed for visually-impaired
The base color for Mangalyaan, India's Mars mission is Magenta
2000 written in Devanagari has also a catch, the rupee symbol and 2 is in different shade and the three zeros are written in different shade
At the front, RBI has printed 2000 in micro letter, which can be seen through a microscope and can be found near portrait of Mahatma Gandhi
The numerals written in number panel is written at the top and bottom in an increasing size manner
There is a guarantee clause, Governor's signature with promise Clause and RBI emblem towards right
Ashoka pillar emblem on the right
At the back, check for the year of printing, Swachh Bharat logo with slogan, language panel towards the centre and motif of MangalyaanThese are some points that one should look for to check if the note you have got is real or fake.