Honor 8 is the latest flagship from Honor, and it has a lot of newly added features compared to its predecessor Honor 7. Honor has focused highly on design and camera of this phone and the overall impact of the device has been incredible in terms of usage. From its form factor to its finish, Honor 8 gives you no chance to complain about the design at all. The dual camera setup is another highlight, which definitely works great compared to most of the smartphone in its category.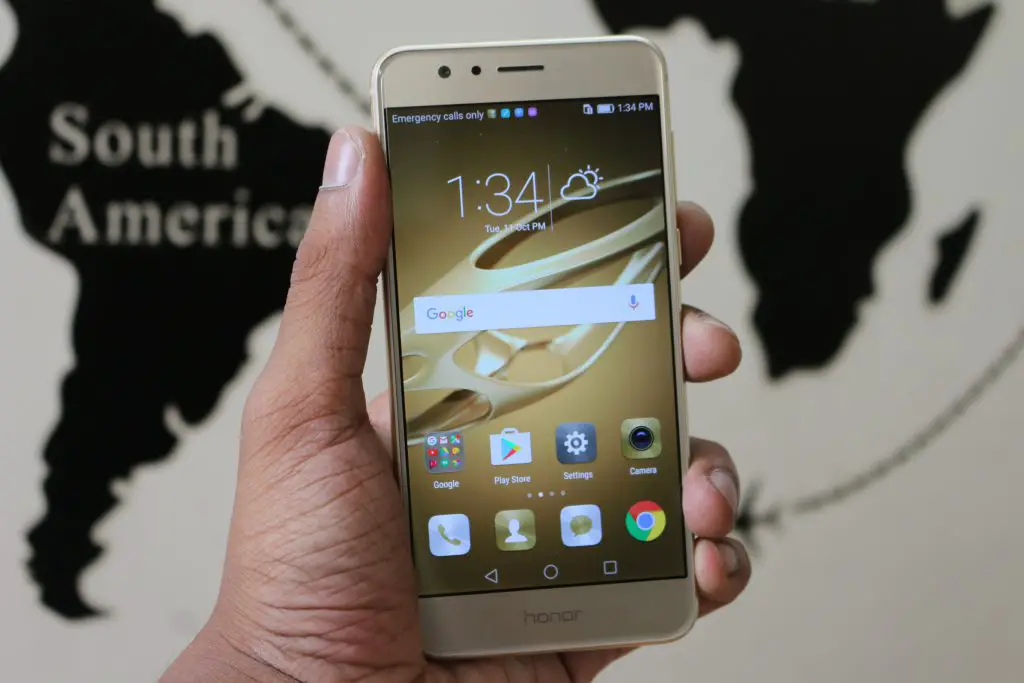 Taking the spotlight away from the camera and design, the performance of the phone is something that company did not highlight. It comes with a Kirin 950 processor along with 4GB of RAM and Mali-T880 GPU. We have already explained how Kirin 950 is a great piece of technology, and how is it better in terms of performance, battery optimization and multitasking. In this post, I will be testing the Honor 8 with three different types of games and will tell you our experience with the device.
Recommended posts on Honor 8
Honor 8 Specifications
[table id=662 /]
Hardware Overview
The Honor 8 has a HiSilicon Kirin 950 chipset, Octa-core (4×2.3 GHz Cortex-A72 & 4×1.8 GHz Cortex A53) with 4 GB of RAM and Mali-T880 MP4 GPU for better graphic performance.
The display is a 1920×1080, 5.2 inch IPS LCD panel that amounts to 424 pixels per inch. The battery is a 3,000 mAh unit with fast charging support.
Gaming Performance
Asphalt Xtreme
Asphalt Xtreme is the latest racing game from the makers of the most popular racing games for smartphones. It requires solid graphic balance and fast rendering to run smoothly. I am playing Asphalt Xtreme on Honor 8 from more than 25 days and I have already crossed many seasons, unlocked cars and upgrades.
My experience with the game is good till now, Honor 8 handles all the graphic greedy portions like a boss and controls heating even better. I did not notice any hiccup or lag while playing this game, except on few occasions where my Wi-Fi fumbled and the data turned off.
Duration- 1 Hour
Battery Drop- 16%
Highest Temperature- 35.2 Degree Celsius (Room Temperature 28 Degrees Celsius)
FIFA Mobile
FIFA Mobile is one of the most played soccer game on Android and iOS devices. Looking at the developers, which is the renowned Electronic arts one can make out that the graphics and game-play is top-notch. To have the best experience of this game, you need a phone that has enough power to do the justice.
The settings were automatically tuned to high resolution and the graphic were very sharp. All the animations and effects are on point and I did not see any hiccup which is impressive. As far as heating is concerned, this time the device did get warm but it was still bearable.
Duration- 30 Minutes
Battery Drop- 8%
Highest Temperature- 38 Degree Celsius
Nova 3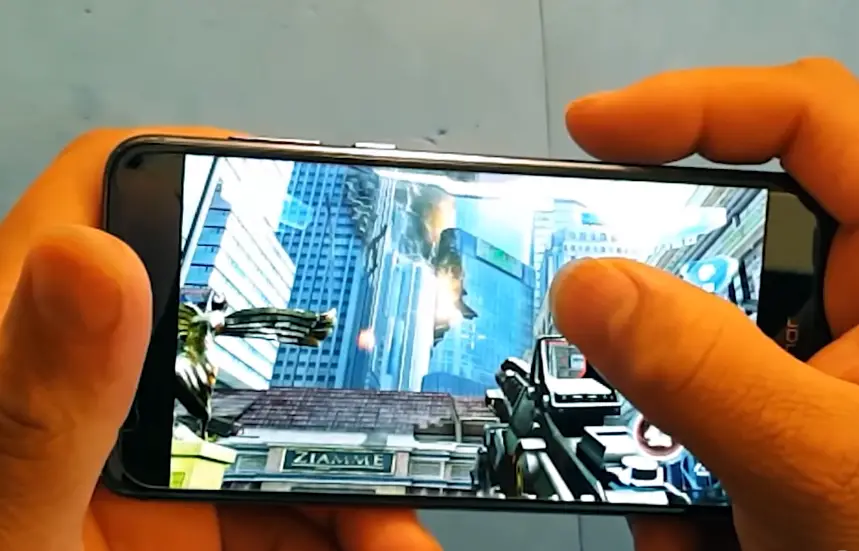 This is the heaviest game among the 3, and we have seen cases where a lot of devices cannot handle this game like the way you want it. To make it short and easy to understand, the rippels in the water or lava are smooth, even the sky looks very real and the rocks have each minute detail on it. It was handling this game like a champ and I am really impressed again. If you are a gamer, and want to have the best out of this game then you cannot doubt on this one.
Duration- 1 Hour
Battery Drop- 18%
Highest Temperature- 41.8 Degree Celsius
Display & Touch Screen Response
The 1080p display with a minimal black border looked stunning from the first appearance. I thoroughly enjoyed the graphics on this, helped with a buttery smooth and accurate touch screen response.
What's Not Good?
There's one thing that has always bothered me is the speaker placement on many phones (Samsung Galaxy S7, iPhone 7 as well). Honor 8 falls in the same league where the loudspeaker is placed at the bottom. While holding the device in landscape position, you always end up covering the speaker with your hand. This muffles the sound and that's not acceptable in most cases.
The device gets hot if you play games on a streak, it sometimes gets uncomfortable to hold, but the cooling is done pretty quickly. So if you are stuck at a level for a long time, you might need to give your phone a break after some time.
Conclusion
I was impressed with the design and camera as soon as I tried my hands on the Honor 8. But as we know, it is not enough so I tried gaming on it and ended up liking it even more. Paying 30K for this phone seems more logical to me now, as the gaming performance on this device is as good as you'll want it to be. Just make sure to free up the RAM before you start gaming to save some extra juice and have the best gaming experience.