One of the most popular sales, Black Friday, is around the corner and LeMall has released the details of the deals it will be offering. LeEco's LeMall India sale has begun from this Wednesday and will last till Friday. The USA's Black Friday sale will start from tomorrow and will last till Cyber Monday.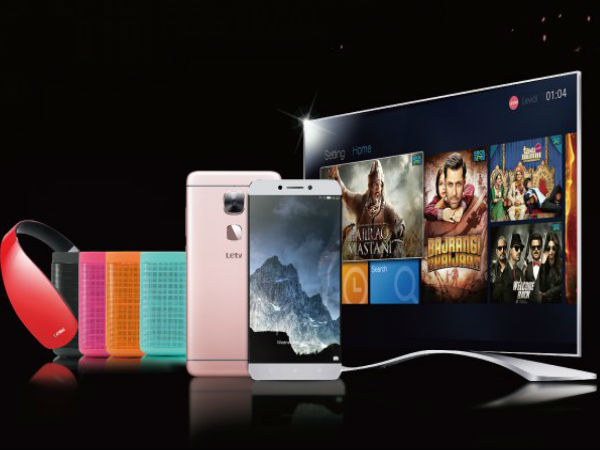 LeEco LeMall USA Sale
Considering what the sale has in its store for the consumers, the buyers of Super 4X55 and Super 4X65 TVs will get LeS3 smartphones free. Even there are instant rebates up to $1000 on a range of televisions, which include (Super 4X55, Super 4X65, Super 4X43 Pro and uMax 85 and smartphones like Le S3 and Le Pro 3. But, to avail rebate, the consumers have to first register for LeRewards via LeMall.com and select the instant rebate they would like to have before purchasing the product.
There is also an EcoWheel, which consumers can spin to get discount coupons up to $200 which can be combined with the instant rebates. The discounts are not restricted to only products but also on accessories like Letv Bluetooth Speaker, Leme Bluetooth Headphone. The accessory bundle deals include screen protectors, phone cases and power banks.
LeEco LeMall India Sale
For Indian market, the LeMall sale include 5 percent cashback up to Rs 2000 on smartphones on all the debit and credit cards. There is a special 12 month no extra cost EMIs on HDFC credit cards. On the Televisions there is a flat Rs 4000 cashback. In India, the offer is limited to only four products, which include Le 2 (Rose Gold and Grey) and Le Max 2 (Rose Gold) smartphones, LeEco Super3 X55 4K UHD Smart TV and Super 3 Max 65 4K UHD 3D Smart TV.
The Smartphones will be coupled with a 1-year LeEco Membership worth Rs 4000 while the TVs will be coupled to a 4-year panel warranty and 2-year LeEco membership worth Rs 9,800. The accessories deals include Leme Bluetooth Headphones which gets a discount of Rs 750, Letv Bluetooth Speaker and Letv All-Metal EarPhones have a discount of Rs 400 and Rs 500 respectively.
LeEco LeMall Sale