The Unified Payments Interface (UPI) was officially launched in April this year. The National Payments Corporation of India (NPCI) gave a green signal to UPI in August. Now, with demonetization going on, these UPI apps can give some relief to the people who are facing problems.
For all those who don't know much about UPI, it is basically a system that brings multiple bank accounts into a single mobile application. Let us now take a look at the detailed overview on Unified Payments Interface (UPI).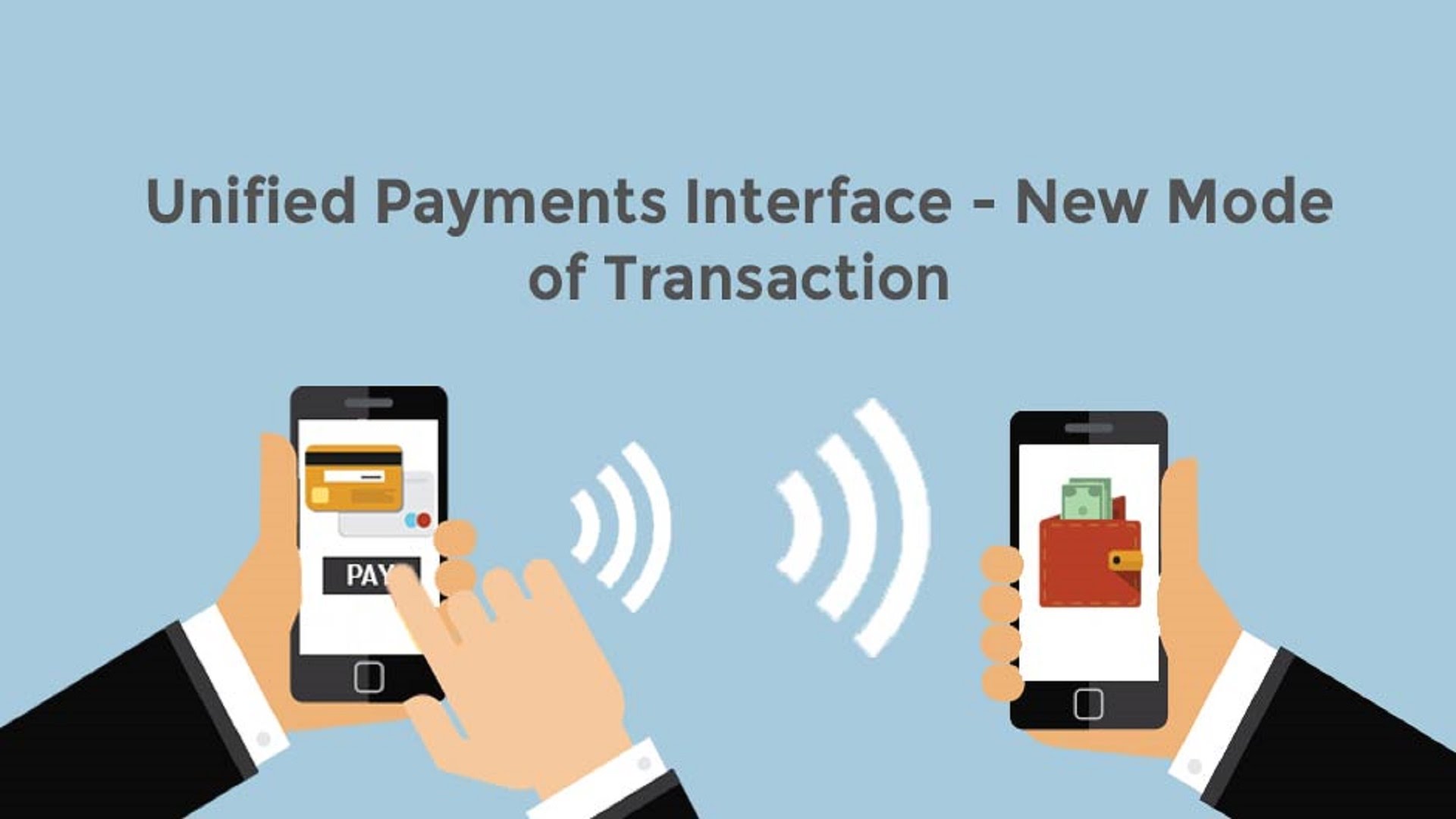 All You Need To Know About UPI
Question: What is UPI?
Answer: As mentioned earlier, Unified Payments Interface or UPI is a system that powers multiple bank accounts into a single mobile application (of any of the bank participating in this scheme), merging several banking features, seamless fund routing & merchant payments under one hood.
Question: How is UPI Beneficial for the end Customers?
Answer: UPI has the following benefits for the end customers :
It allows money transfer between any two bank accounts by using a smartphone.
It gives a Single Application for accessing different bank accounts.
Customer can pay directly from a bank account to different merchants without sharing the credit card details.
UPI uses Virtual ID that is very secure, plus, payment can be made faster with a Single click authentication.
Customers can also raise complaints from Mobile App directly.
Question: What kind of transactions can be performed via UPI?
Answer: UPI Apps can be used for the following transactions :
Merchant Payments with a Single Application.
Utility Bill Payments, Over the Counter Payments, Barcode (Scan and Pay) based payments.
Donations, Collections and other Disbursements etc.
You can also Schedule PUSH and PULL Payments for various purposes.
Question: Which Banks are currently participating in the UPI System?
Answer: Currently 30 banks are listed under the UPI system, some are listed as PSP & issuer, while some are listed as Issuer only.
Names of some of the banks listed under this scheme are as follows:
Andhra Bank
Axis Bank
Bank of Maharashtra
ICICI Bank
Punjab National Bank
UCO Bank
State Bank of India
HDFC
Kotak Mahindra Bank
Bank of Baroda
HSBC
Central Bank of India
Question: Have these Banks launched there UPI Apps?
Answer: Several Banks have launched there UPI Apps for Android, and the IOS versions will be out soon. Some of the recommended apps are as follows :
Also See: Complete List of Banks that are participating in UPI with their UPI Apps
Question: What is the procedure for Registration in these UPI enabled application?
Answer: Steps to register in these UPI apps are as follows:
Download the UPI application from Google Play Store / Bank's website
Create your profile by entering details like name, virtual ID (payment address), password etc
Go to "Add/Link/Manage Bank Account" option and link the bank and account number with the virtual id
Select the bank account from which you want to initiate the transaction
Click on the option "Mobile Banking Registration/Generate MPIN"
You will receive an OTP from the concerned Bank
Now enter last 6 digits of Debit card number and expiry date
Enters OTP and your preferred numeric MPIN
Click Submit and you are done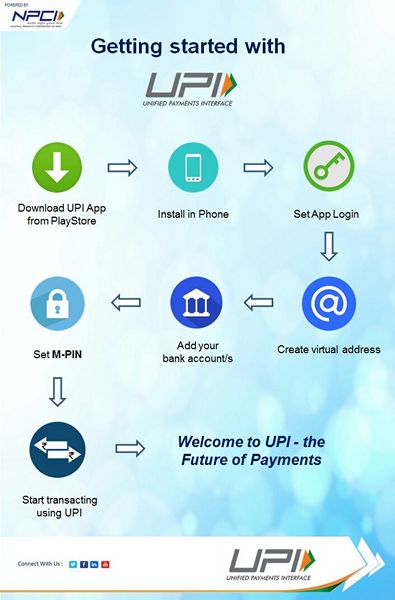 Question: Does the customer need to have a bank account or this can be linked to a card or wallet?
Answer: No, customers cannot link a wallet to UPI, only bank accounts can be added.
Question: Can I use more than one UPI application on the same mobile if they are linked to different bank accounts?
Answer: Yes, you can use more than one UPI application on the same mobile and link both same as well as different accounts.
Question: What are the different channels for transferring funds using UPI?
Answer: The different channels for transferring funds using UPI are:
Transfer through Virtual ID
Account Number + IFSC
Mobile Number + MMID
Aadhar Number
Collect / Pull money basis Virtual ID
Question: What is the limit of fund transfer using UPI?
Answer: At present, the upper limit per UPI transaction is Rs. 1 Lakh.
Question: What happens if I forget my pin?
Answer: In case you forget your MPIN, you can re-generate a new MPIN using the UPI app you are using.
Question: Will I be able to use UPI after I change my sim or mobile?
Answer: In case of change in sim/mobile/application of the PSP, customer would require to re-register themselves for UPI.
Question: In case my mobile is used by another person, will there be any security breach?
Answer: In any transaction through UPI, PIN would be required which needs to be fed through the mobile at the time of any transaction making it safe and secured.
If you still have any questions related to UPI and its usage, let us know in the comments below.