Google rolled out an incremental update 7.1.1 (Nougat) for Pixel, Pixel XL and bunch of few others Nexus devices. The Nexus devices includes Nexus 6P, Nexus 5X, Nexus 9 and Pixel C. This update brings quite a lot of sweet features with some stability improvements but the VoLTE option is one of the major update here. Before this Google released a 7.1(Nougat) Developer Preview 2 for Nexus and Pixel devices. This update will be rolled out Over-The-Air (OTA) and devices on Beta Version will also be able to receive this update.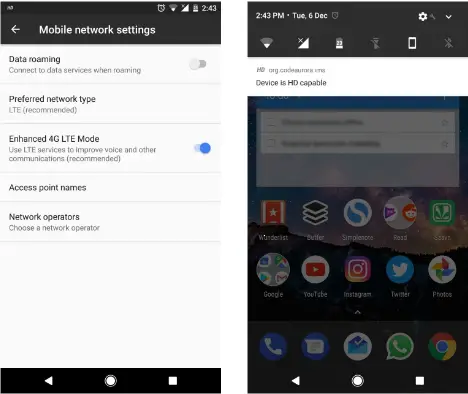 This update brings the support for VoLTE which means that people can use VoLTE networks like Reliance Jio without any hassle. Pixel devices did not have any option to enable VoLTE (Voice Over LTE) support when they were launched in India. Now it can be enabled from the cellular network settings. The "HD" sign in the status bar denotes the VoLTE.
This update also bring bunch of new emojis. The bunch of new emojis include female doctor, female astronaut, female teacher and more. The new emoji basically reflects the pivotal roles women play in the world. Now, we can also send GIFs images directly from the keyboard to the supported apps like Allo, Hangouts and etc.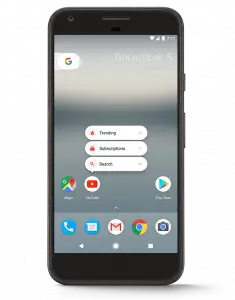 Now we can also use app shortcuts directly from the home-screen. Now the launch actions can be used in more versatile way. The long press let us to choose among the various shortcuts and jump directly into it. The Google native apps and some other third party apps like Twitter works perfectly with this feature.
Apart from all these, the update also includes monthly security patch, stability fix. Compatible devices will start receiving this OTA update from December 5  onward.
Source- https://blog.google/products/android/sweet-update-nougat-android-711/