Paytm has launched its new offline-friendly initiative to cater to the feature phone and non-internet users. The e-wallet giant has officially unveiled a new toll-free number which is 1800 1800 1234 to sanction transactions without active internet connection. This offline operating capability is nothing new to the Indian digital wallet industry. FreeCharge already has it but uses a slightly different method.
How will Paytm work without internet?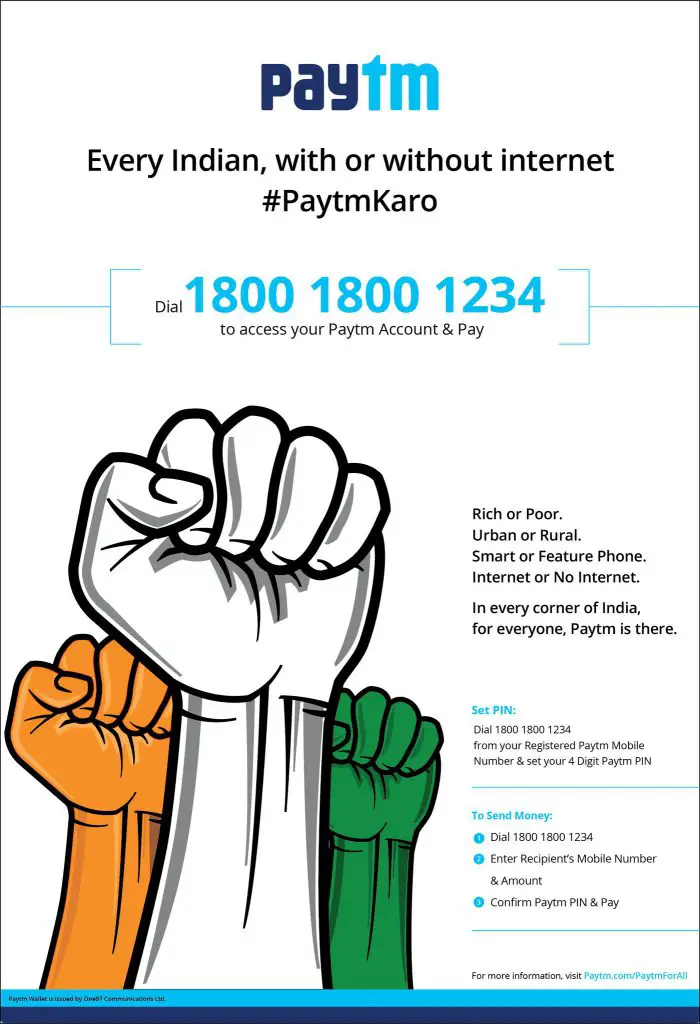 The innovative facility can only be used if you already have a Paytm account as it does not support new account creation. To use the offline payment method, first you need to call 1800 1800 1234, and you will be queued to register. Then, you shall receive a call from Paytm, where you need set your four-digit secure PIN. This PIN is the only thing you will require to send money to any recipient. After you have successfully finished setting up this PIN, you can dial 1800 1800 1234, enter the specific amount, type the PIN and voila, your money will be transferred to the receiver's Paytm account instantly.
On-call money transfer is something new among the various e-wallet companies in India. FreeCharge does support offline transactions but uses a slightly different approach. It uses Google Authenticator-like on-the-go PIN for non-internet payments. However, you still need to have a smartphone with the FreeCharge app installed and logged in to perform any transaction. With Paytm's method, you can even use your feature phone to send or receive money.
This offline payment scheme is undoubtedly useful for feature phone users. This is a savior if your phone run out of balance or simple if you are not connected to the internet all the time. This shall benefit millions of consumers and merchants who use Paytm to go cashless. Announcing this, Paytm said, "We are on a mission to democratize payments by empowering every consumer and merchant to pay and receive money digitally."
Paytm recently announced the merger of its digital wallet with the brand new Paytm Payments Bank Limited (PPBL). The company also launched its card payment solution for small and medium merchants but later withdrew it temporarily due to some security concerns.