This year has been amazing when it comes to the progress that the smartphone industry has made. Thanks to immense competition in some big markets like India and China, companies have been bringing some amazing features and specs at prices we have never seen before. Fingerprint sensor, high resolution front cameras, Optical Image Stabilisation, 4K video recording, 3/4 GB RAM, Ultra Fast Storage (UFS), fast charging etc were some specs that were expected and seen only on upper mid-range and high end phones until last year.
However, in 2016, fingerprint sensors became a standard feature even on phones starting at Rs. 7,000. Big 4000 mAh batteries, dual SIM, 4G VoLTE etc were also popular features that were demanded by customers and companies delivered on them consistently.
That being said, it has become increasingly difficult to spot good phones across different price ranges. We have been tracking news tirelessly and once again, we feel it's our job to help you pick the best phone at any given price. To that end, the Gadgets To Use team has worked out a list of best phones at different price ranges. Let's get to it without wasting any more time.
Best Of 2016: The Best Phones At Different Price Ranges
Under ₹5,000-6,000 
Swipe Elite Plus – ₹5,999 (Best Buy)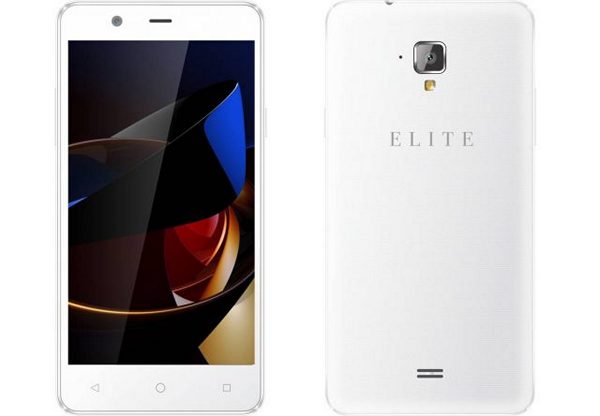 Android 5.1 Lollipop
5 inch full HD display, ~441 PPI
Octa-core Qualcomm Snapdragon 615 processor
2 GB RAM, 16 GB internal storage, microSD card up to 64 GB
13 MP rear camera, LED flash, 8 MP front camera
Dual SIM, 4G LTE, Wi-Fi, Bluetooth
3050 mAh battery
Xolo Era 1X – ₹4,999 (Best Buy)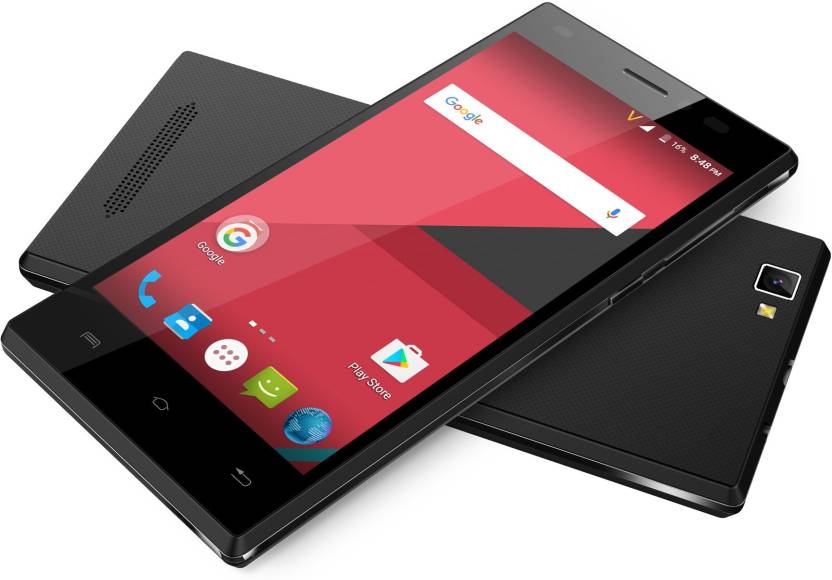 Android 6.0 Marshmallow
5 inch HD display, ~294 PPI
Quad-core Spreadtrum SC9832A processor
1 GB RAM, 8 GB internal storage, microSD card up to 32 GB
8 MP rear camera, LED flash, 5 MP front camera
Dual SIM, 4G LTE, Wi-Fi, Bluetooth
2500 mAh battery
Yu Yunique Plus – ₹4,999 (Best Buy)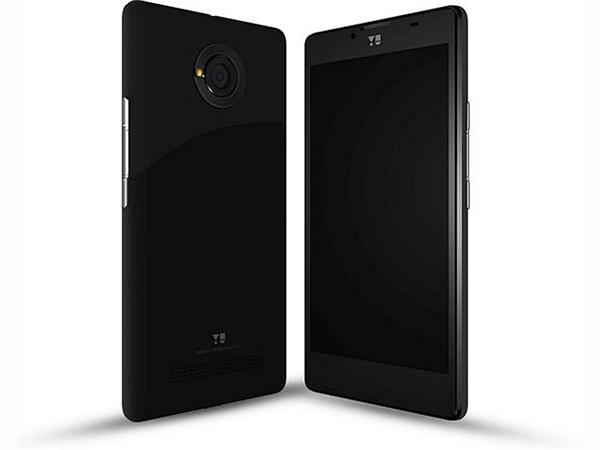 Android 5.1 Lollipop
4.7 inch HD display, ~312 PPI
Quad-core Qualcomm Snapdragon 410 processor
2 GB RAM, 8 GB internal storage, microSD card up to 32 GB
8 MP rear camera, LED flash, 2 MP front camera
Dual SIM, 4G LTE, Wi-Fi, Bluetooth
2000 mAh battery
Panasonic P77 – ₹5,299 (Best Buy)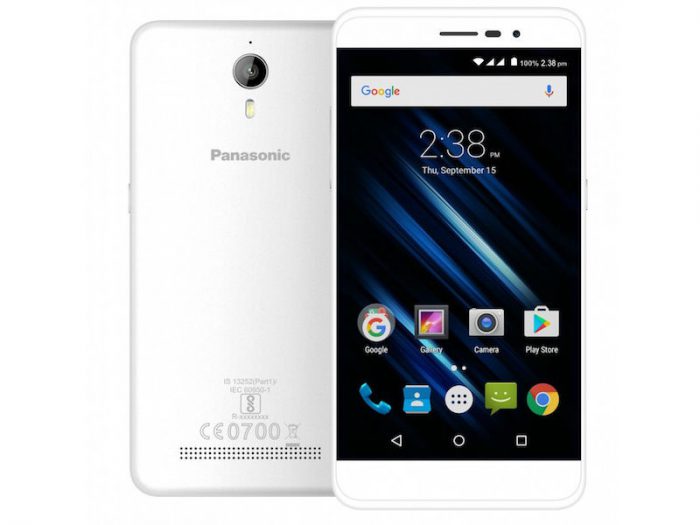 Android 5.1 Lollipop
5 inch HD display, ~294 PPI
Quad-core processor
1 GB RAM, 8 GB internal storage, microSD card up to 32 GB
8 MP rear camera, LED flash, 2 MP front camera
Dual SIM, 4G VoLTE, Wi-Fi, Bluetooth
2000 mAh battery
Under ₹8,000-10,000
Redmi 3S/Prime – ₹6,999 and ₹8,999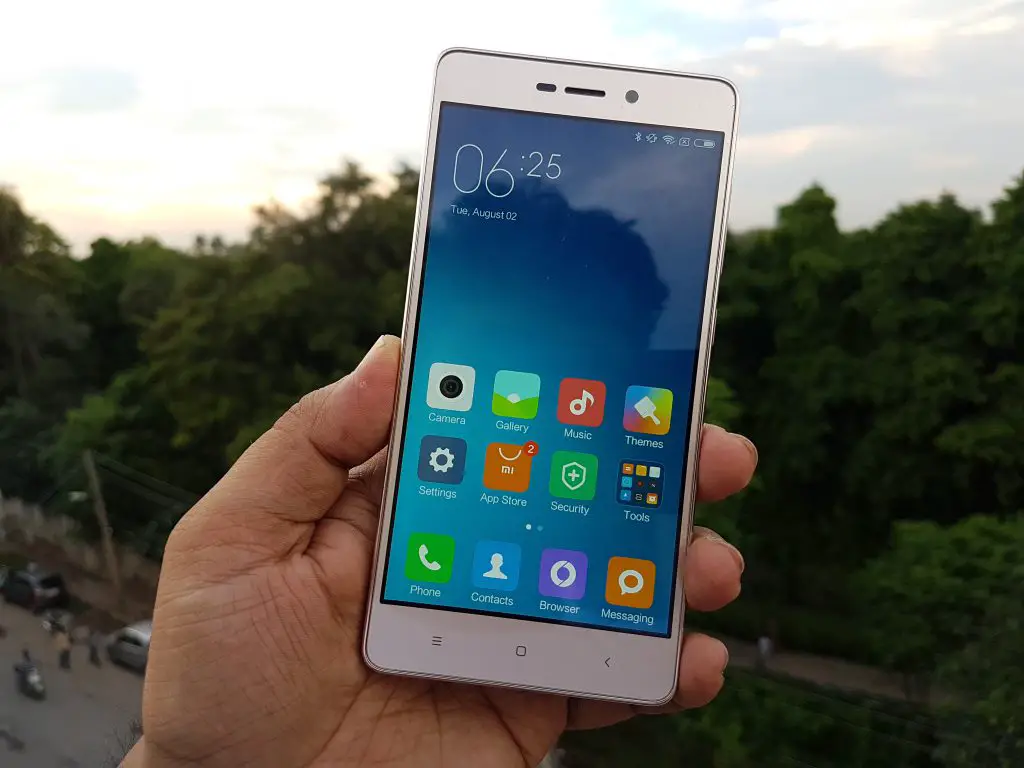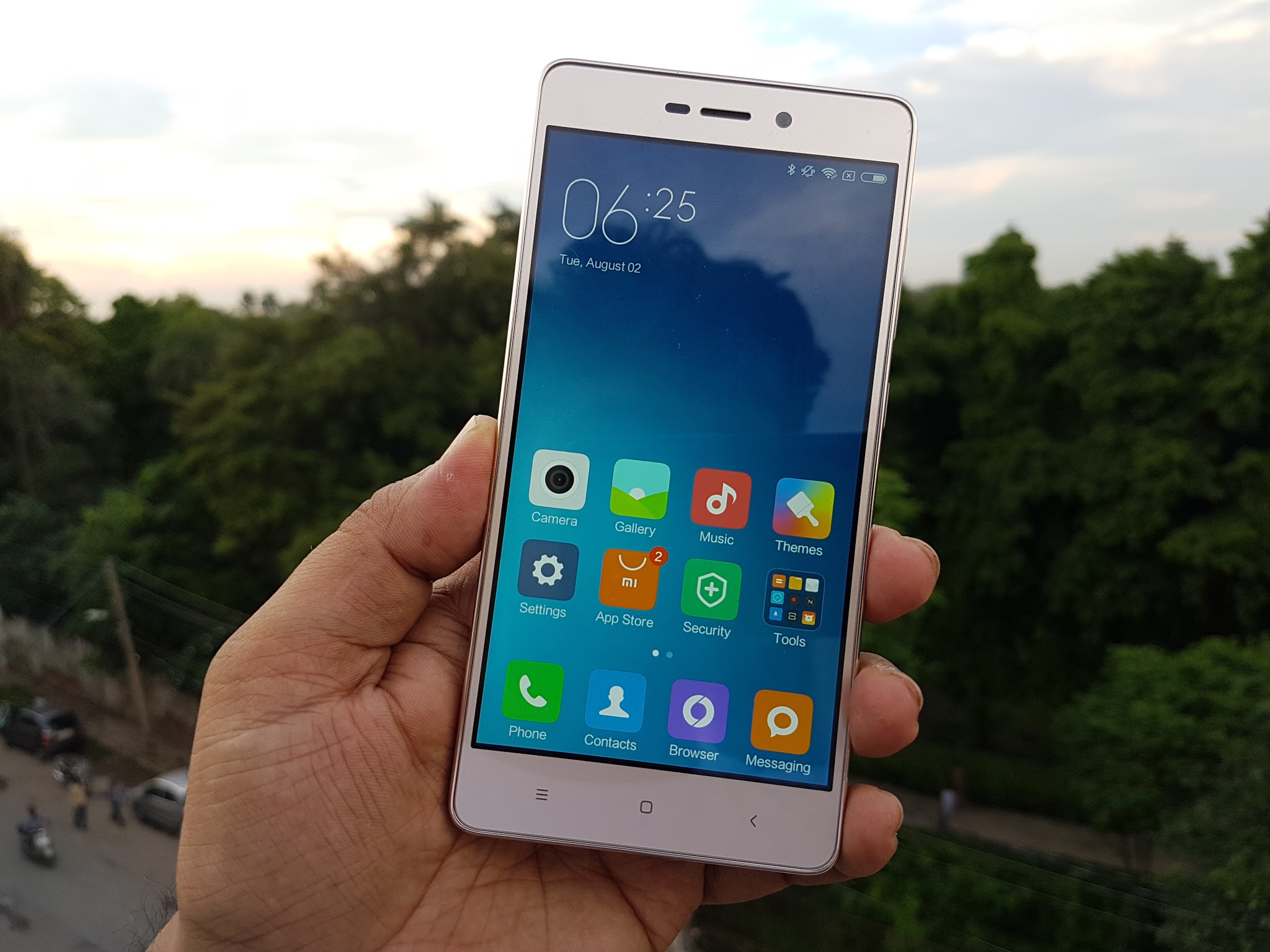 Android 6.0 Marshmallow
5 inch HD display, ~294 PPI
Octa-core Qualcomm Snapdragon 430 processor
2 GB / 3 GB RAM, 16 GB / 32 GB internal storage, microSD card up to 256 GB
13 MP rear camera, LED flash, PDAF, 5 MP front camera
Fingerprint sensor, dual SIM, 4G VoLTE, Wi-Fi, Bluetooth
4100 mAh battery
Moto E3 Power – ₹7,499 (Best Buy)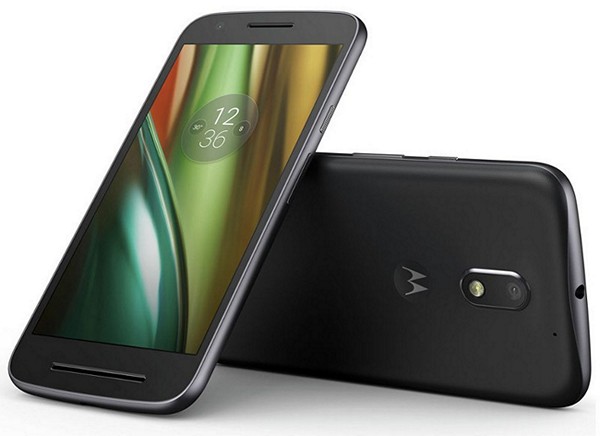 Android 6.0 Marshmallow
5 inch HD display, ~294 PPI
Quad-core Mediatek MT6735P processor
2 GB RAM, 16 GB internal storage, microSD card up to 32 GB
8 MP rear camera, LED flash, 5 MP front camera
Dual SIM, 4G LTE, Wi-Fi, Bluetooth
3500 mAh battery
Coolpad Mega 2.5D – ₹6,999 (Best Buy)
Android 6.0 Marshmallow
5.5 inch HD display, ~267 PPI
Quad-core Mediatek MT6735P processor
3 GB RAM, 16 GB internal storage, microSD card up to 32 GB
8 MP rear camera, LED flash, 8 MP front camera
Dual SIM, 4G LTE, Wi-Fi, Bluetooth
2500 mAh battery
Lenovo K6 Power – ₹9,999 (Best Buy)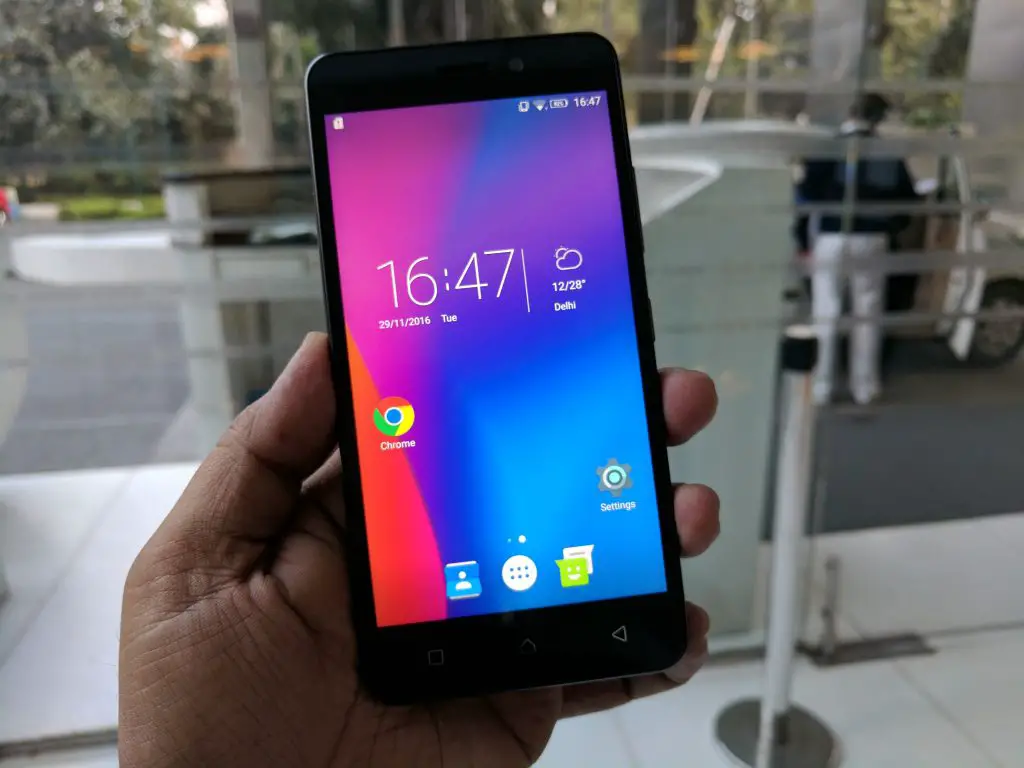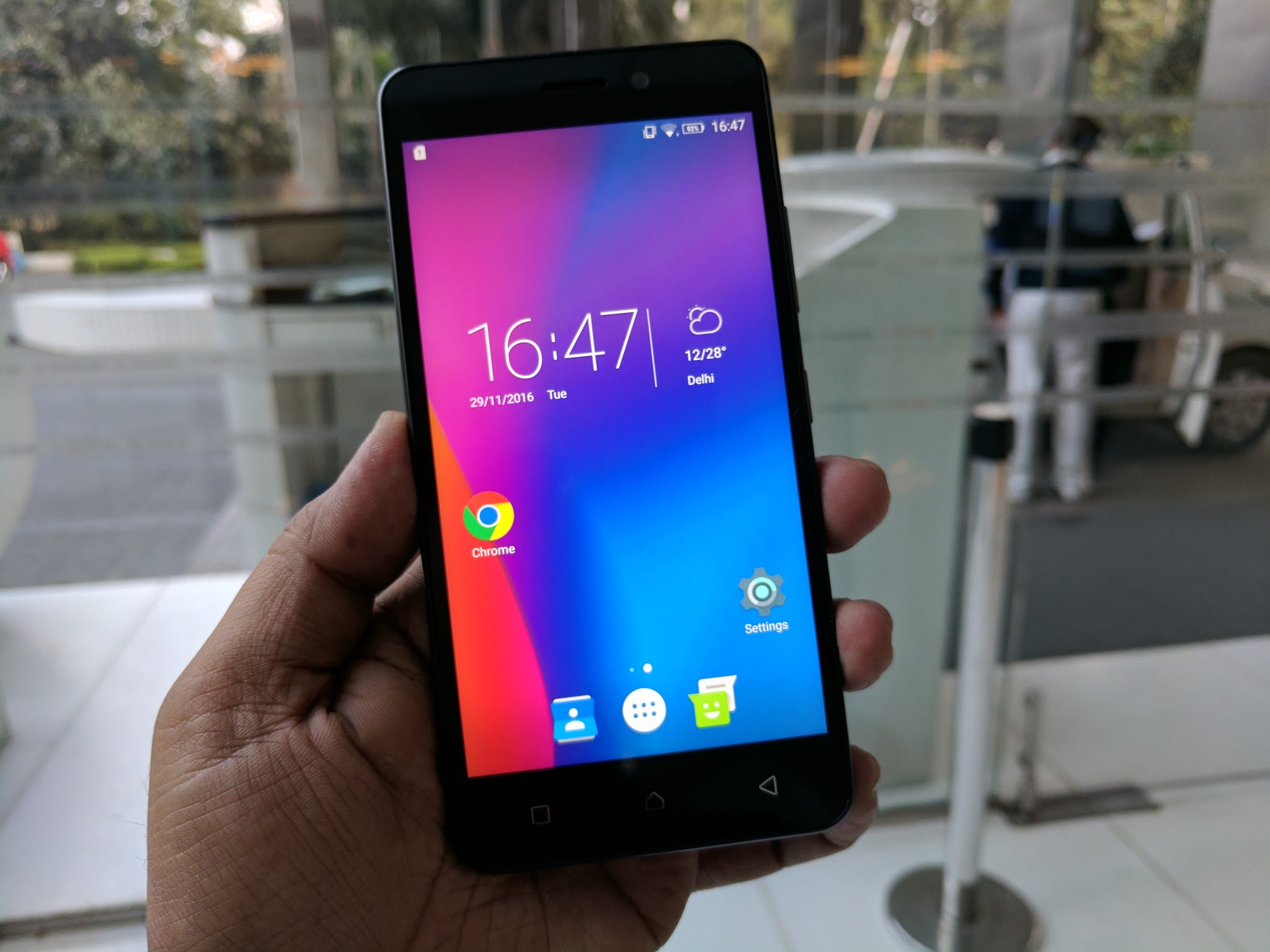 Android 6.0 Marshmallow
5 inch full HD display, ~441 PPI
Octa-core Qualcomm Snapdragon 430 processor
3 GB RAM, 32 GB internal storage, microSD card up to 256 GB
13 MP rear camera, LED flash, PDAF, 8 MP front camera
Dual SIM, 4G VoLTE, Wi-Fi, Bluetooth
4000 mAh battery
Under ₹10,000-12,000
Xiaomi Redmi Note 3 – ₹9,999 and ₹11,999 (Best Buy)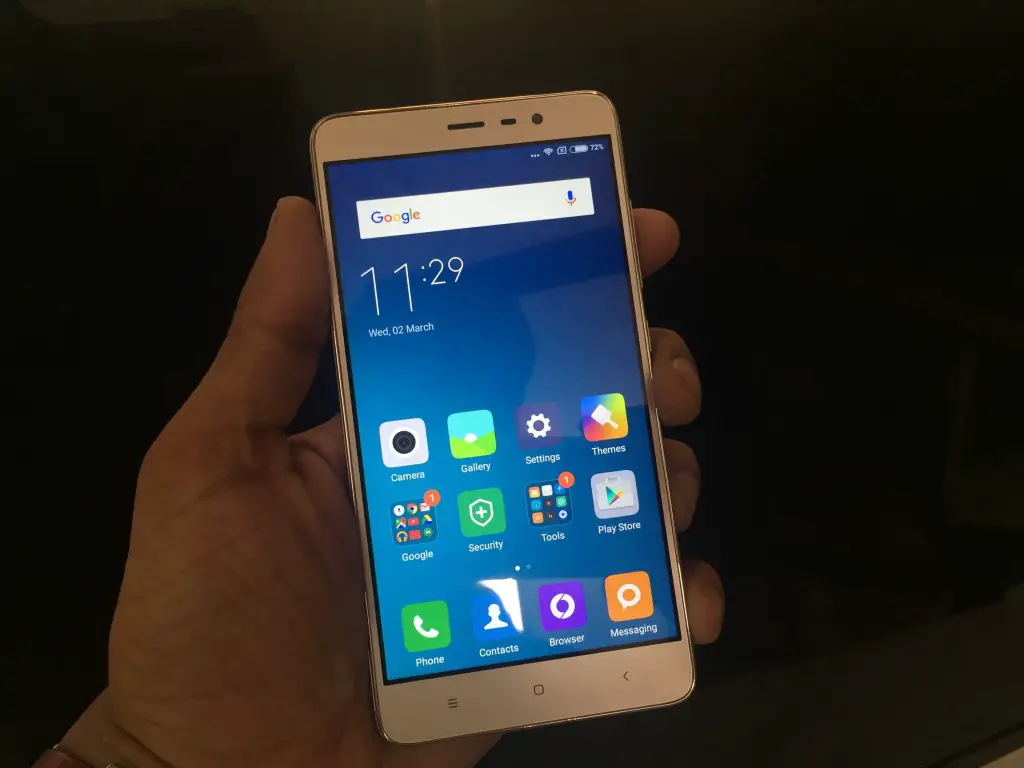 Android 6.0 Marshmallow
5.5 inch full HD display, ~401 PPI
Hexa-core Qualcomm Snapdragon 650 processor
2 GB / 3 GB RAM, 16 GB / 32 GB internal storage, microSD card up to 256 GB
16 MP rear camera, LED flash, PDAF, 5 MP front camera
Fingerprint sensor, dual SIM, 4G VoLTE, Wi-Fi, Bluetooth
4050 mAh battery
Lenovo K5 Note – ₹11,999 and ₹13,499 (Best Buy)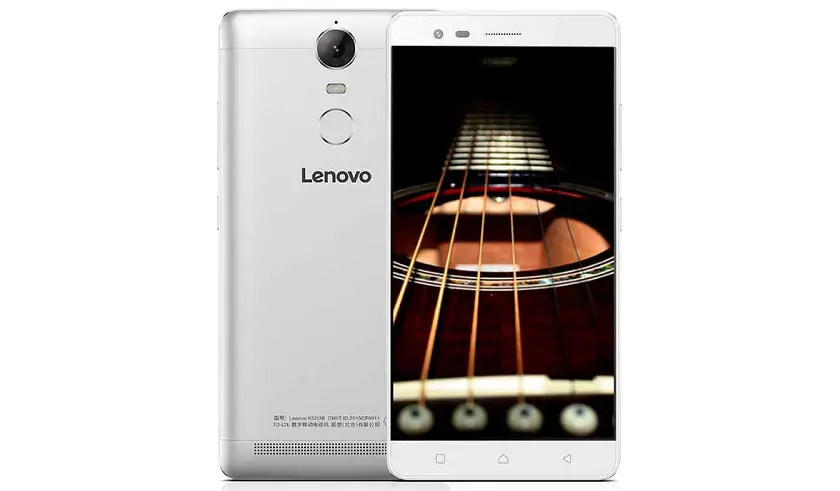 Android 6.0 Marshmallow
5.5 inch full HD display, ~401 PPI
Octa-core Mediatek Helio P10 processor
3 GB / 4 GB RAM, 32 GB internal storage, microSD card up to 256 GB
13 MP rear camera, LED flash, PDAF, 8 MP front camera
Fingerprint sensor, dual SIM, 4G VoLTE, Wi-Fi, Bluetooth
3500 mAh battery
LeEco Le 2 – ₹10,499 (Best Buy)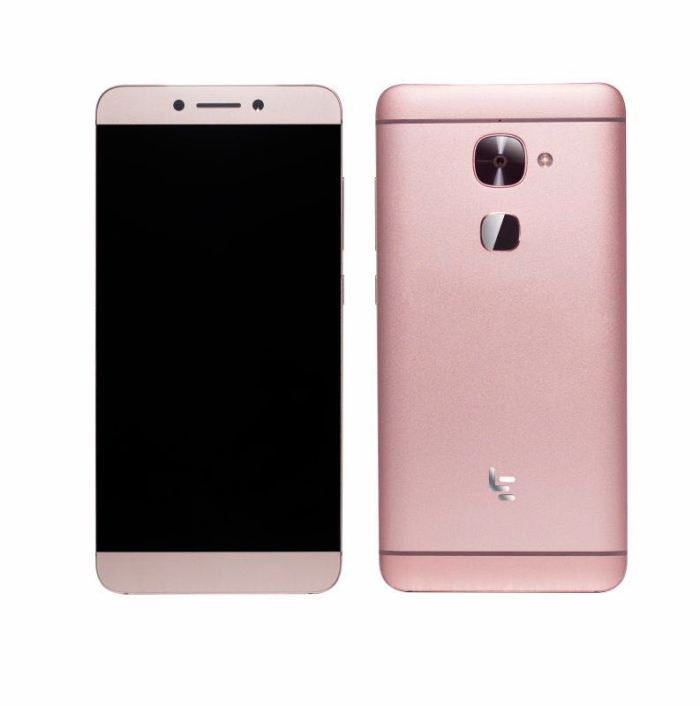 Android 6.0 Marshmallow
5.5 inch full HD display, ~401 PPI
Octa-core Qualcomm Snapdragon 652 processor
3 GB RAM, 32 GB internal storage
16 MP rear camera, LED flash, 8 MP front camera
Dual SIM, 4G VoLTE, Wi-Fi, Bluetooth
3000 mAh battery
Coolpad Note 5 – ₹10,999 (Best Buy)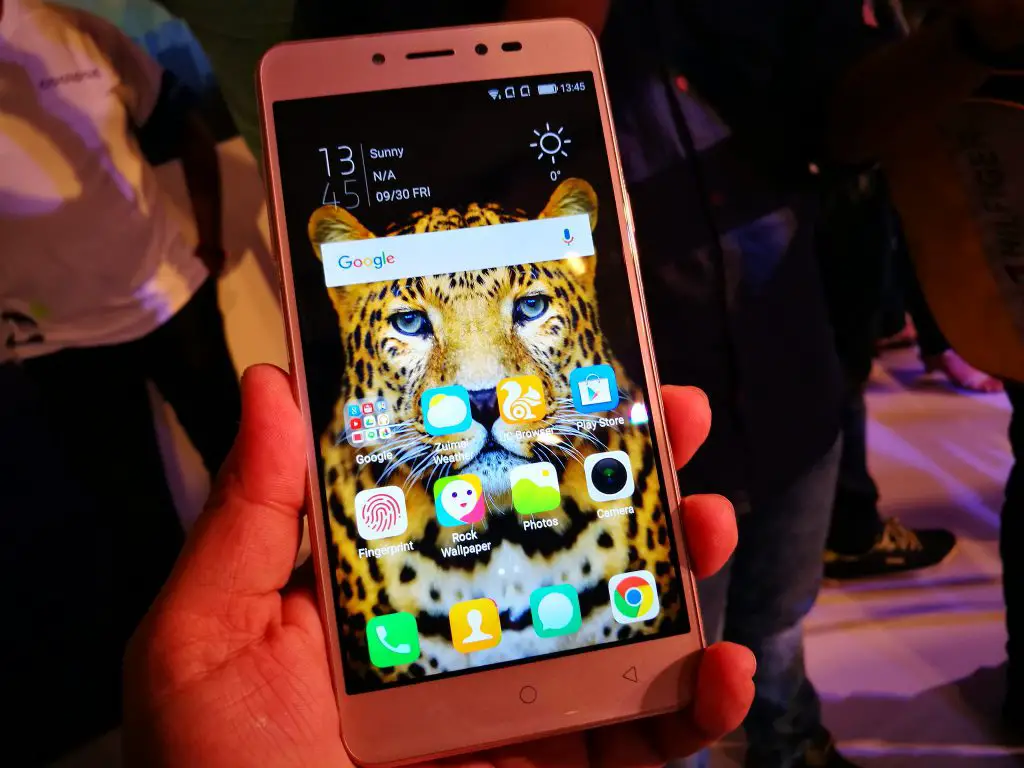 Android 6.0 Marshmallow
5.5 inch full HD display, ~401 PPI
Octa-core Qualcomm Snapdragon 617 processor
4 GB RAM, 32 GB internal storage, microSD card up to 64 GB
13 MP rear camera, LED flash, 8 MP front camera
Dual SIM, 4G VoLTE, Wi-Fi, Bluetooth
4010 mAh battery
Under ₹13,000-15,000 
Moto G4 Plus – ₹12,999 and ₹13,999 (Best Buy)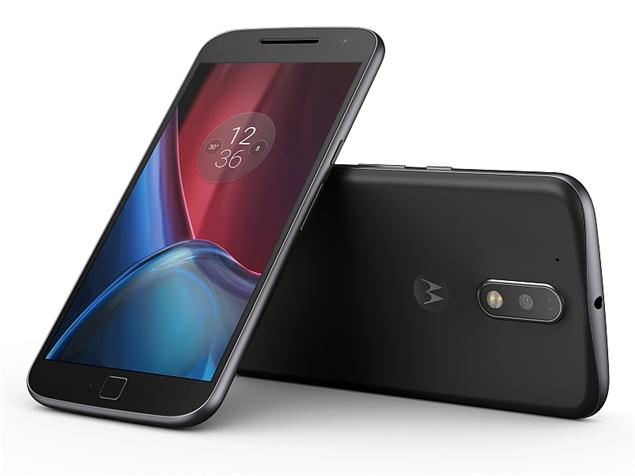 Android 6.0 Marshmallow
5.5 inch full HD display, ~401 PPI
Octa-core Qualcomm Snapdragon 617 processor
2 GB / 3 GB RAM, 16 GB / 32 GB internal storage, microSD card up to 128 GB
16 MP rear camera, LED flash, PDAF, 5 MP front camera
Fingerprint sensor, dual SIM, 4G VoLTE, Wi-Fi, Bluetooth
3000 mAh battery
ZTE Nubia N1 – ₹11,999 
Android 6.0 Marshmallow
5.5 inch full HD display, ~401 PPI
Octa-core Mediatek Helio P10 processor
3 GB RAM, 64 GB internal storage, microSD card up to 256 GB
13 MP rear camera, LED flash, PDAF, 13 MP front camera
Fingerprint sensor, dual SIM, 4G VoLTE, Wi-Fi, Bluetooth
5000 mAh battery
Samsung Galaxy J7 (2016) – ₹15,000-15,500 (Best Buy)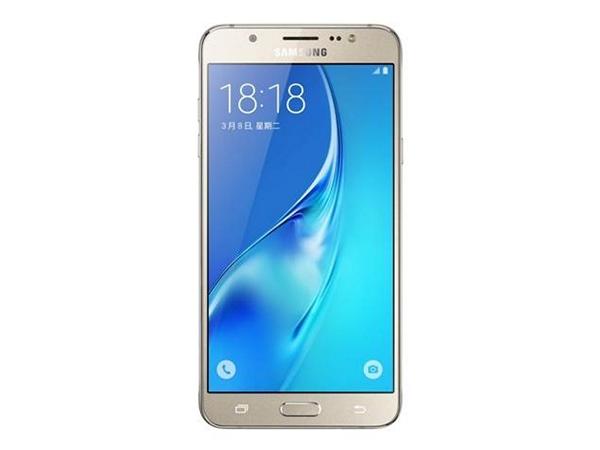 Android 6.0 Marshmallow
5.5 inch full HD display, ~401 PPI
Octa-core Qualcomm Snapdragon 617 processor
2 GB RAM, 16 GB internal storage, microSD card up to 256 GB
13 MP rear camera, LED flash, 5 MP front camera
Dual SIM, 4G VoLTE, Wi-Fi, Bluetooth
3300 mAh battery
Asus Zenfone 3 Max – ₹12,999 (Best Buy)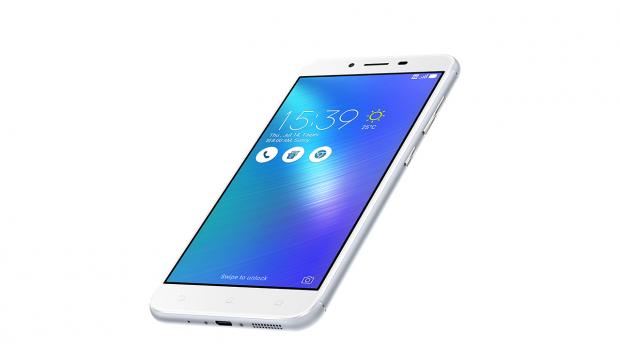 Android 6.0 Marshmallow
5.5 inch full HD display, ~401 PPI
Octa-core Qualcomm Snapdragon 430 processor
3 GB RAM, 32 GB internal storage, microSD card up to 128 GB
16 MP rear camera, LED flash, 8 MP front camera
Fingerprint sensor, dual SIM, 4G VoLTE, Wi-Fi, Bluetooth
4100 mAh battery
Phablets under ₹15,000
Xiaomi Mi Max – ₹14,999 (Best Buy)
Android 6.0 Marshmallow
6.4 inch full HD display, ~342 PPI
Hexa-core Qualcomm Snapdragon 650 processor
3 GB RAM, 32 GB internal storage, microSD card up to 256 GB
16 MP rear camera, LED flash, PDAF, 5 MP front camera
Fingerprint sensor, dual SIM, 4G VoLTE, Wi-Fi, Bluetooth
4850 mAh battery
Lenovo Phab 2 Plus – ₹13,999 (Best Buy)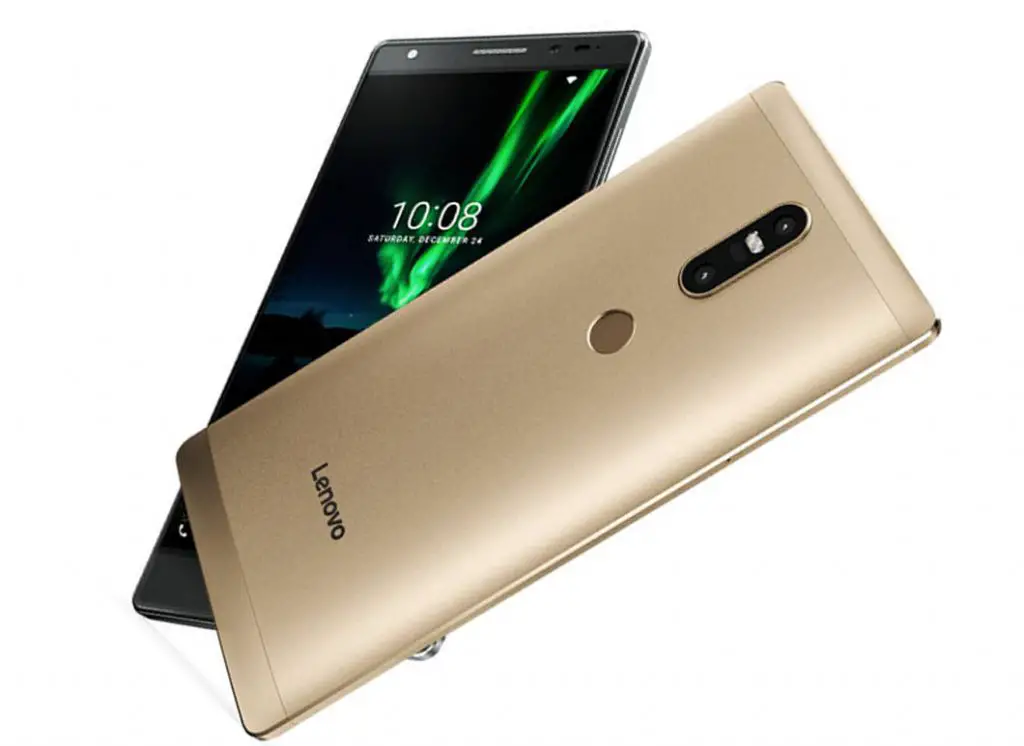 Android 6.0 Marshmallow
6.4 inch full HD display, ~342 PPI
Octa-core MediaTek MTK8783 processor
3 GB RAM, 32 GB internal storage, microSD card up to 128 GB
13 MP rear camera, LED flash, 8 MP front camera
Fingerprint sensor, dual SIM, 4G VoLTE, Wi-Fi, Bluetooth
4050 mAh battery
Under ₹15,000-20,000 
Moto M – ₹15,999 (Best Buy)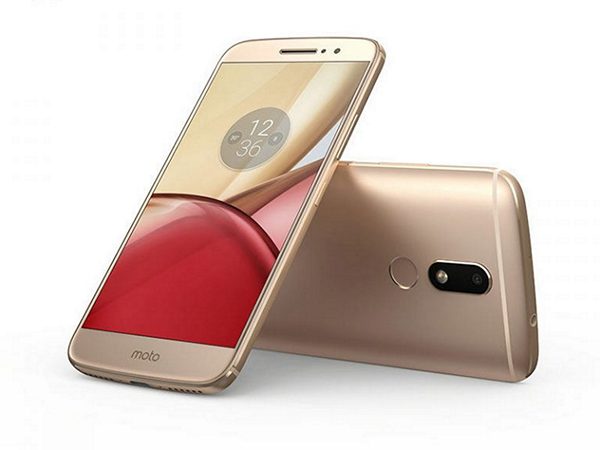 Android 6.0 Marshmallow
5.5 inch full HD display, ~401 PPI
Octa-core MediaTek Helio P15 processor
3 GB RAM, 32 GB internal storage, microSD card up to 128 GB
16 MP rear camera, LED flash, 8 MP front camera
Fingerprint sensor, dual SIM, 4G VoLTE, Wi-Fi, Bluetooth
3050 mAh battery
Lenovo Z2 Plus – ₹17,999 and ₹19,999 (Best Buy)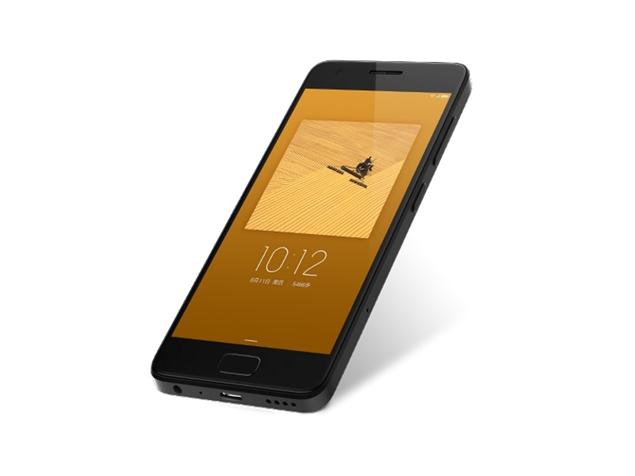 Android 6.0 Marshmallow
5 inch full HD display, ~441 PPI
Quad-core Qualcomm Snapdragon 820 processor
3 GB / 4 GB RAM, 32 GB / 64 GB internal storage
13 MP rear camera, LED flash, PDAF, 8 MP front camera
Fingerprint sensor, dual SIM, 4G VoLTE, Wi-Fi, Bluetooth
3500 mAh battery
OnePlus 2 – ₹19,999 (Best Buy)
Android 6.0 Marshmallow
5.5 inch full HD display, ~401 PPI
Octa-core Qualcomm Snapdragon 810 processor
4 GB RAM, 64 GB internal storage
13 MP rear camera, LED flash, OIS, 5 MP front camera
Fingerprint sensor, dual SIM, 4G VoLTE, Wi-Fi, Bluetooth
3300 mAh battery
Under ₹25,000
Moto Z Play – ₹24,999 (Best Buy)
Android 6.0 Marshmallow
5.5 inch full HD display, ~401 PPI
Octa-core Qualcomm Snapdragon 625 processor
3 GB RAM, 32 GB internal storage, microSD card up to 2 TB
16 MP rear camera, LED flash, OIS, 5 MP front camera
Fingerprint sensor, dual SIM, 4G VoLTE, Wi-Fi, Bluetooth
3510 mAh battery
Xiaomi Mi 5 – ₹19,999 (Best Buy)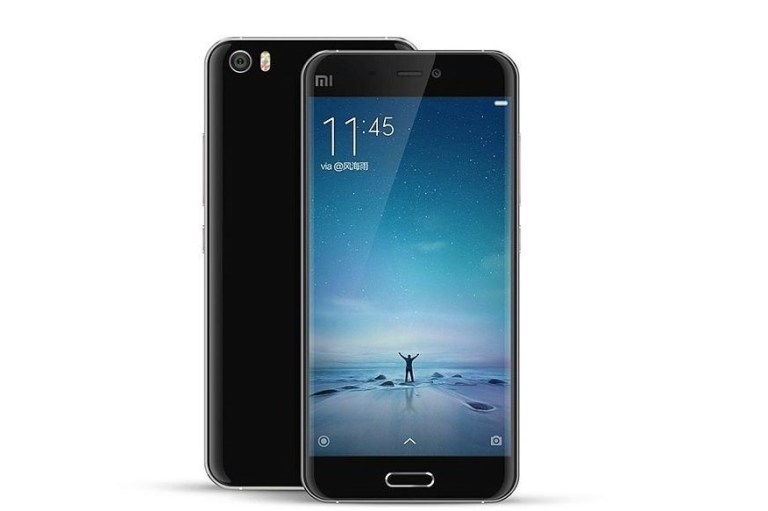 Android 6.0 Marshmallow
5.2 inch full HD display, ~424 PPI
Quad-core Qualcomm Snapdragon 820 processor
3 GB RAM, 32 GB internal storage
16 MP rear camera, LED flash, OIS, 4 MP front camera
Fingerprint sensor, dual SIM, 4G VoLTE, Wi-Fi, Bluetooth
3000 mAh battery
Asus Zenfone 3 – ₹21,345 (Best Buy)
Android 6.0 Marshmallow
5.2 inch full HD display, ~424 PPI
Octa-core Qualcomm Snapdragon 625 processor
3 GB RAM, 32 GB internal storage, microSD card up to 2 TB
16 MP rear camera, LED flash, OIS, 8 MP front camera
Fingerprint sensor, dual SIM, 4G VoLTE, Wi-Fi, Bluetooth
2650 mAh battery
Under ₹30,000
OnePlus 3T – ₹29,999 (Best Buy)
Android 6.0 Marshmallow
5.5 inch full HD display, ~401 PPI
Quad-core Qualcomm Snapdragon 821 processor
6 GB RAM, 64 GB internal storage
16 MP rear camera, LED flash, OIS, PDAF, 16 MP front camera
Fingerprint sensor, dual SIM, 4G VoLTE, Wi-Fi, Bluetooth
3400 mAh battery
OnePlus 3 – ₹27,999 (Best Buy)
Android 6.0 Marshmallow
5.5 inch full HD display, ~401 PPI
Quad-core Qualcomm Snapdragon 820 processor
6 GB RAM, 64 GB internal storage
16 MP rear camera, LED flash, OIS, PDAF, 8MP front camera
Fingerprint sensor, dual SIM, 4G VoLTE, Wi-Fi, Bluetooth
3000 mAh battery
ZTE Nubia Z11 – ₹29,999
Android 6.0 Marshmallow
5.5 inch full HD display, ~401 PPI
Quad-core Qualcomm Snapdragon 820 processor
6 GB RAM, 64 GB internal storage, microSD up to 256 GB
16 MP rear camera, LED flash, OIS, PDAF, 8 MP front camera
Fingerprint sensor, dual SIM, 4G VoLTE, Wi-Fi, Bluetooth
3000 mAh battery
Huawei Honor 8 – ₹27,245 (Best Buy)
Android 6.0 Marshmallow
5.2 inch full HD display, ~424 PPI
Octa-core HiSilicon Kirin 950 processor
4 GB RAM, 32 GB internal storage, microSD up to 128 GB
Dual 12 MP rear camera, LED flash, Laser Autofocus, 8 MP front camera
Fingerprint sensor, dual SIM, 4G VoLTE, Wi-Fi, Bluetooth
3000 mAh battery