Last year in August, OnePlus announced its latest In-Ear headphones under the name of OnePlus Bullets V2. These headphones are actually the successor of their last release for Silver Bullets. The latest release have reached the markets at a fast pace and are priced at ₹ 1,199. We have been using these earphones for a while now and here is our review on different parameters.
OnePlus Bullets V2 Specifications
[table id=786 /]
OnePlus Bullets V2 Pros
Good sound clarity
Tangle free cord
Solid build
OnePlus Bullets V2 Cons
Above average cord length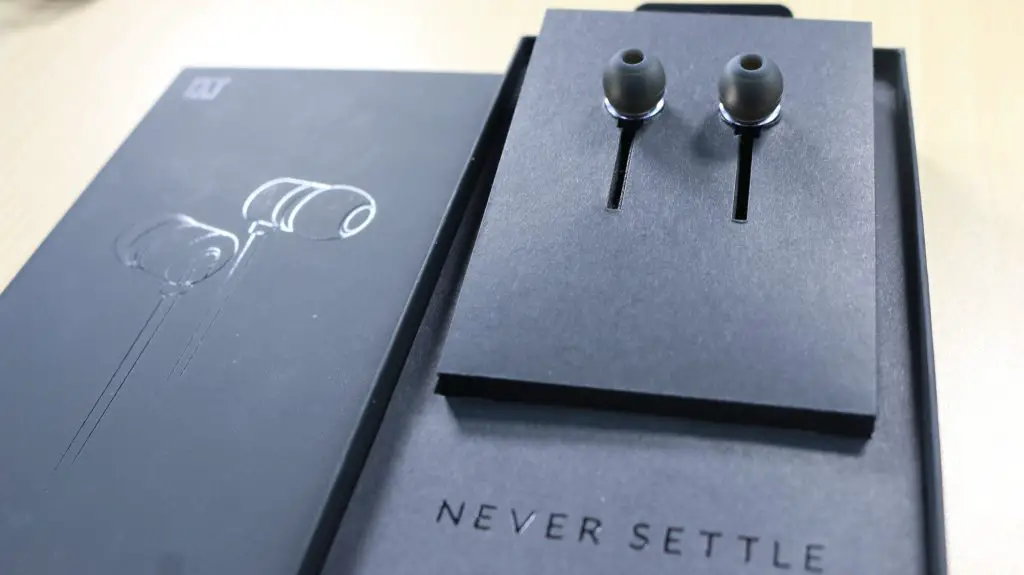 OnePlus Bullets V2 Box Contents
Design and Build Quality
OnePlus Bullets V2 is available in 2 color variants i.e. White and black. Earphones are made up of good quality alloy and feel incredibly solid. The shine along with the matte finish on the back of the speakers, are an addition to its fancy looks.
Cable is as simple as it could get and is a tangle free cord, which definitely makes the cable a good one to handle in traveling situations. The chord is made up of good quality rubber and feels pretty stiff to sustain accidental jerks. Also the length is very apt, it is neither very short nor very long.
Ear buds are made of good quality rubber, that feels comfortable and soft when plugged in.
Overall, it has a good design along with solid build quality, which is definitely a plus point for consumers to use in any condition.
Sound Quality and Performance
Now this is where the review actually matters. Sound is always the first and according to me the first prioritized category to demand for. I tested sound almost all kind of songs which were able to cover the speaker's reach in almost all the areas.
Vocal
To check the vocal clarity of the speakers, I played 'Let me Love you' by Justin Bieber and DJ Snake, I felt that tone clarity is present along with music transparency. Mostly what other speakers of this range are not capable of giving such quality vocals and that too with a balance of clarity between the singer's voice and music.
Bass
When I played 'Drunk all the time' by Dillon Francis to check the bass support in speakers, I encountered a typical smooth bass, which is mostly found in higher quality of headphones. In today's parlance, bass is something that defines the headphone quality, which is not true. If you can't feel the bass along with quality of vocals, treble and other sound elements, what are you actually listening to the songs for? You won't experience any ruptured or strident bass on this In-Ear. If you are a quality bass lover, get these for an affordable and accurate buy.
Treble
After playing 'The future' by Eric Prydz, I came to a point of declaration, where I was able to agree for calling it a good quality buy for a music lover. The artist is famous for including different types of melody in his songs and OnePlus Bullets V2 performed incredibly. Keeping the price in mind, throwing such a sound is not at all easy.
I saw a minimal and normal change in volume frequency when I used it on different devices. But, the sound quality remained the same, which is still making me give it a thumbs up for its performance.
Microphone Quality
Microphone is placed perfectly on the right ear cord within the good proximity range with mouth. The fine placement enables the microphone to catch your voice easily and you don't have to clip the microphone in your T-shirt or mount it on your ear or something.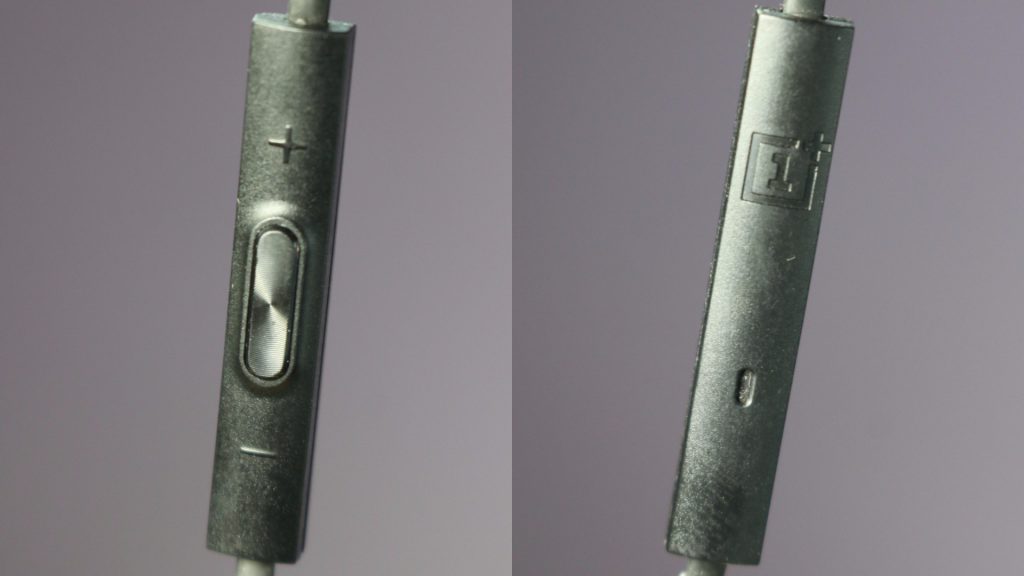 Call clarity is good as I just told above the microphone is placed on such a way that it makes the listener to understand your voice. No smeared voice was encountered from the other end.
Conclusion
If I put things altogether, I am at a decision to call OnePlus Bullets V2 a good to go. You can use these headphones for mellow as well as hybrid music along with good call quality. Versatile earphones from a company, which is famous for keeping the rates low and giving the best output. Like many of OnePlus's products, Bullets V2 earphone is one of the best things you can buy in this range for its value.