GoPro today announced the relaunch of the GoPro Karma drone. GoPro Karma will be available to buy on GoPro's official site and at some selected US retailers. GoPro Karma was launched last year but due to the  cases where batteries disconnected during flight and resulting in a loss of power, GoPro voluntarily withdrew Karma in November 2016. GoPro relaunched it again with a redesigned battery latch has which been incorporated into the updated Karma drone. It's a nice drone with great video-stabilization system.
The stabilizer from the drone can be taken out and can be attached to the included karma grip to capture footage on the ground, handheld or body mounted. The compact and foldable Karma drone, Karma controller and Karma Grip fit into an included backpack which is really comfortable to wear during any activity. You can just throw everything in the case and take Karma with you while you're snowboarding, running or if you are on a trip.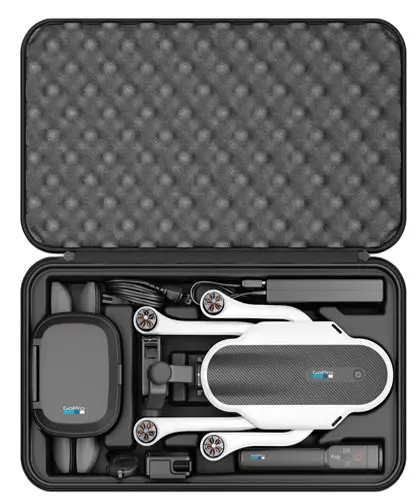 Now you don't need your smartphone to attach to the controller and do the stuffs like we do on any other regular drone. It includes a game style controller which features an integrated touch display, making it fun, fast and easy to fly without the need for a separate phone or tablet to see what the drone sees.
The great part of this device is the camera stabilizer which is detachable. The 3-axis camera stabilizer can be removed from the Karma drone and attached to the included Karma Grip for capturing ultra-smooth handheld and body-mounted shots. This camera stabilizer acts more like a multi-purpose stabilizer.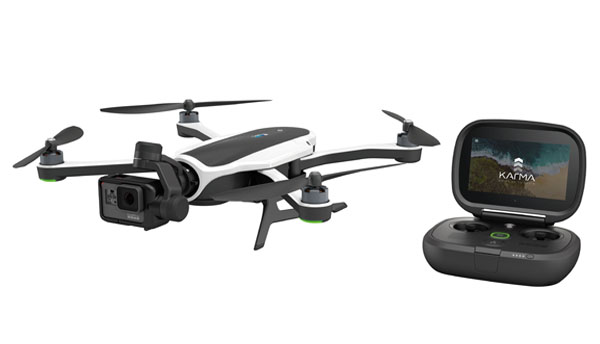 Karma also features several preset flight patterns that make Hollywood-caliber aerial shots like dronie, orbit, reveal and cable cam which is easy to execute even for a beginner which is again a cool thing. Furthermore new Karma functionalities will be available via software updates in the future.
GoPro Karma Pricing And Availability
Karma is basically available in the two options. One is Karma without a GoPro camera which costs $799.99 and the other is Karma bundled with GoPro Hero5 Black which will cost $1099.99. There is also a Flight Kit for Karma Grip owners which will be available in April for $599.99
Nick Woodman, GoPro Founder and CEO said:
"Karma is the ultimate aerial, handheld and wearable stabilization solution for the GoPro community. As the consumer drone market continues to grow, Karma delivers the most versatile solution at a very accessible price."