One of the most important aspects of our gadgets are cables and chargers, but more often than not, they are overlooked. Many users often put the price first and quality second, ending up with low quality cables and chargers. In the best case scenarios, your devices may not charge fast enough. However, in the worst case scenario, you may end up damaging your devices.
Belkin International Inc, an American manufacturer for consumer electronics have some of the best cables and adapters in the connectivity industry. It is a trusted brand and below are some of Belkin's products that we recommend.
Universal Car Charger
Universal car charger from Belkin is a fast car charger. It works on 12V and 2.4A. If your phone supports fast charging, you should have a similar charging time with this charger. It has a good build quality and soft-touch metallic finish. It is available for Rs. 1,100 online.
USB-C to Gigabit Ethernet Adapter
If you have new Apple MacBook Pro and you need good internet speeds, then here is the best recommended adapter for you. At times when we travel and get Ethernet cable as the internet connectors for our laptops which can't be connected to the new MacBook Pro, this cable can come in handy. This Belkin Ethernet adapter supports gigabit speeds, i.e., up to 1000 Mbps.
Belkin Micro-USB Cable + Adapter
This particular cable is a hybrid cable which includes Micro-USB cable as well as Type C cable adapter. This cable enables you to use the cable in 2 different ways wherein you can charge and connect smartphones supporting Micro-USB or Lightning connector as well. This helps you to sync and charge your Micro-USB devices and even your lightning connector devices with the given adapter. It is a certified cable and comes in the range of Rs. 1,500 to 2,000
Belkin 4 Port Passenger Car Charger
The Belkin 4 Port Passenger Car Charger has dual 2.4A front charging ports and dual rear charging ports, again both supporting 2.4A. Both front and rear charging panels are connected with 6ft long cable which enables you to charge multiple phones from front as well back seat.
Belkin USB-C to USB-C Charge Cable
Belkin's USB-C to USB-C Charge Cable is a reversible USB-C Connector with protective aluminum casing and durable braided cable. It supports 3A fast charging. You can also sync your USB C devices with MacBook Pro. Cable is 6ft long and strong and durable.
Belkin DuraTek Lightning to USB Cable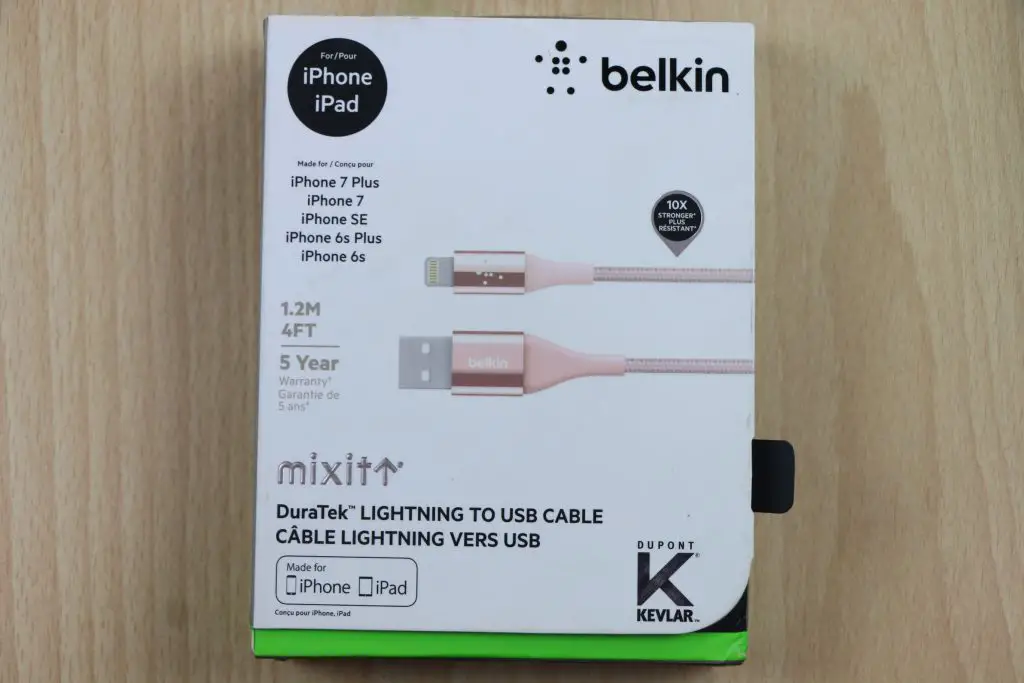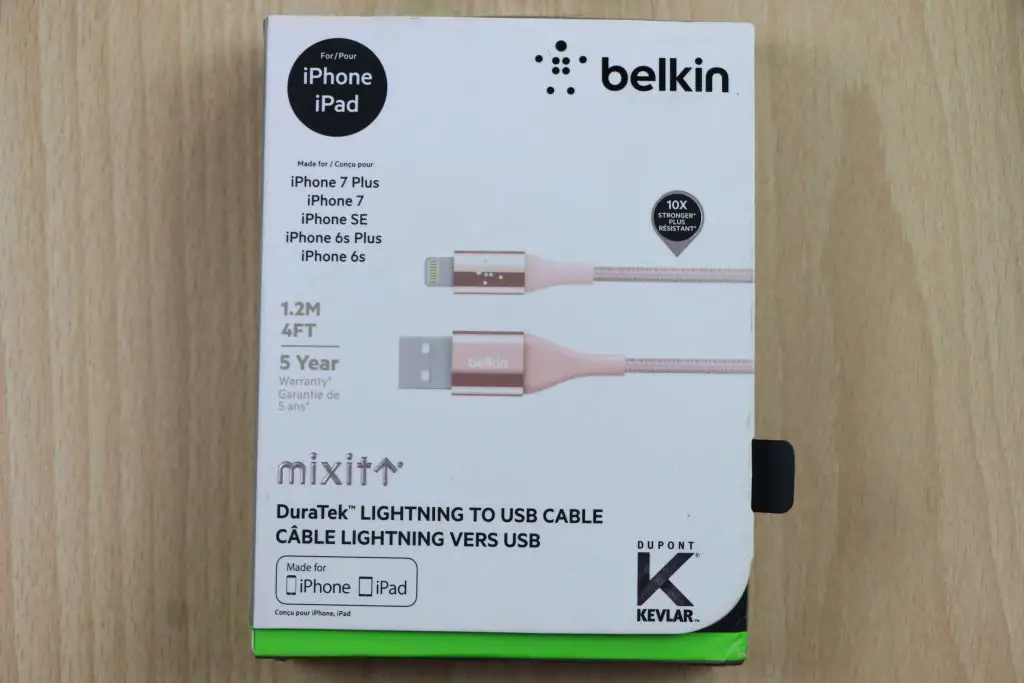 This Lightning to USB cable is made for iPhone 7 Plus, iPhone 7, iPhone SE, iPhone 6s Plus and iPhone 6s. It has a beautiful look and comes in four different colors i.e. brown, grey, pink and black. This cable is built with a high strength para-aramid synthetic fiber which is built by DuPont Kevlar. On both sides, the connector covers have metal finish and go well with all the offered colors. It comes with 5 years warranty. Belkin claims that this lightning cable is 10 times stronger than the iPhone cable.
Conclusion
If you are looking for replacement cables and chargers for your gadgets, or you need adapters and other accessories, we can confirm that these Belkin accessories work really well. The quality is on par with the stock OEM products. Given how important it is for your gadgets to charge properly, we suggest you to go for original accessories. While slightly more expensive than the fake cables and chargers, these original accessories are a much better option over the longer term.