The Mobile World Congress 2017 is not just restricted to the latest smartphones and other gadgets and even chip makers are using this platform to showcase latest developments. One of the prominent chip makers, MediaTek has revealed its most powerful SoC at the event. Yes, details related to MediaTek Helio X30 are now revealed.
Helio X30 is manufactured using a 10nm process and features a 64-bit deca-core Tri-Cluster setup. This marks a new era for the manufacturer and its business partners. The first set of devices to be powered by Helio X30 will be released by the second half of the year.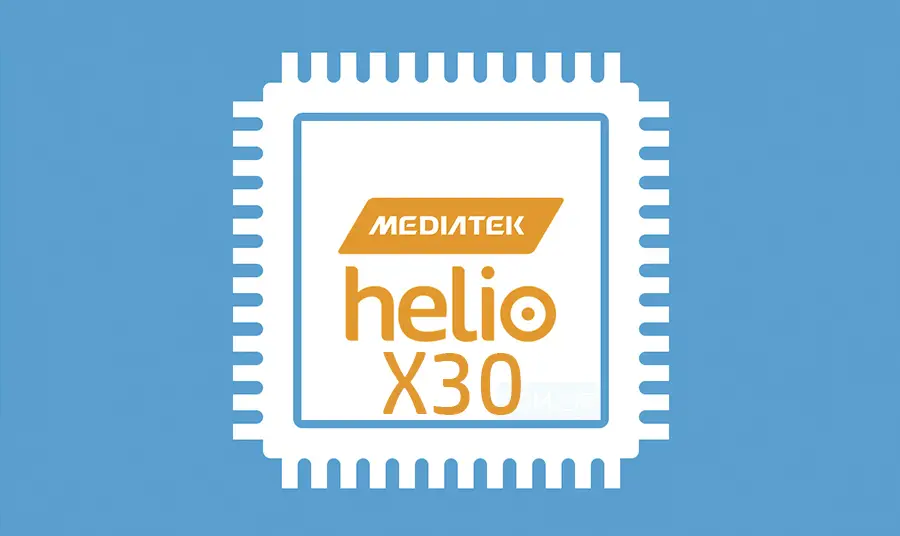 The MediaTek Helio X30 features a PowerVR Series 7XT Plus GPU which is clocked at a frequency of 800 MHz. The 64-bit deca-core CPU features a Tri-Cluster setup with 2.5GHz dual Cortex A73 cores, 2.2GHz quad Cortex A53 cores and 1.9 GHz quad Cortex A35 cores. It also supports two uplink Carrier Aggregation (2CA) and three downlink Carrier Aggregation (3CA) due to the integration of LTE WorldMode Cat.10.
This high-end chipset also comes with 14-bit image signal processors (ISP) that can support two 16-megapixel cameras and also comes with ClearZoom and Total Noise Reduction technologies for better image quality. The chipset supports UFS 2.1 storage and can handle up to 8GB of LPDDR4x RAM which is clocked at 1866MHz.
The new chipset is not the only thing that MediaTek announced at the MWC event. The company also highlighted CorePilot 4.0 which claims up to 25% more power savings over the previous version. CorePilot is capable of handling various tasks and UX on a device to balance out processing power and battery life. CorePilot 4.0 will automatically directs the power where and when it is needed, improving the overall efficiency of the battery in a significant manner.
In simple words, CorePilot 4.0 plays the role of balancing the power and efficiency and adapts to users' computing patterns to manage power consumption. CorePilot 4.0 deploys Tri-Cluster processing architecture, UX Monitoring, System Power Allocator (SPA) and intelligent task scheduling that results in optimal energy usage along with significant thermal management.  It is not clear which smartphone will first feature the MediaTek Helio X30, at the moment.
This is the next big announcement from the company after Helio P25, Helio X23 and X27. Let's see how Qualcomm counters this new chipset.