Oppo announced a new smartphone camera technology called '5x Dual Camera Zoom' at MWC 2017. As the name suggests, the technology enables users to do an optical zoom upto 3x, however, it uses intelligent algorithms to achieve up to 5x lossless zoom. To put in perspective, the iPhone 7 Plus can snap pictures at a maximum of 2x optical zoom, and the Asus Zenfone Zoom can perform optical zoom upto 3x.
To achieve this feat, Oppo has taken cues from the periscope's functionality. A periscope is an optical device that is used in submarines to observe objects from a lower level. It uses the principle of multiple reflections where light gets reflected at two parallelly placed lens before reaching the human eye.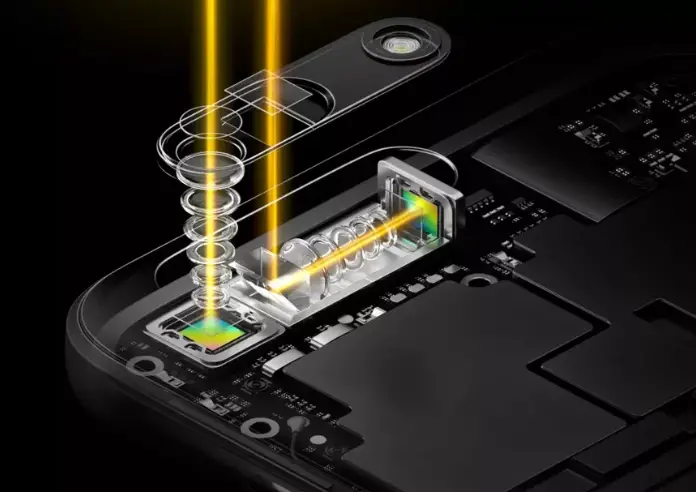 Oppo has replicated the same phenomenon to invent the world's first periscope-style dual-camera technology. The technology uses two lenses: a wide angle lens and a Telephoto lens with focal length three times that of the wide angle lens. The incoming light reflects at an optical prism before reaching the Telephoto lens that is placed at 90 degrees to the wide-angle lens. Unlike iPhone 7, OIS is implemented on both wide-angle and telephoto lens.
Finally, it uses proprietary image fusion technology to produce '5x lossless zoom'. The entire module is just 5.7mm thick. In context, it is 10% thinner than the iPhone 7 camera module that can only support optical zoom upto 2x. Oppo didn't hint on which phone this technology will be implemented first, however, you can expect it to be implemented on upcoming Oppo flagships later this year.
The camera has been the USP for Oppo, and it is making big strides in that direction. Also during the event, Oppo boasted about its growth and expansion of its presence in 28 international markets. It claimed that it is the number four smartphone brand in the world and number two in the Southeast Asia. It expressed pride of the fact that its Indian market share soared from 1.2% in December 2015 to 10.9% in December 2016. With the new technology, it may further increase its market share this year.