Reliance Jio has certainly startled the telecom industry of India. With the latest Jio Prime membership, it plans to keep the unlimited benefits valid for another year with a payment of Rs. 303 per month. This has surely made other cellular service providers of the country uneasy. Airtel, Vodafone and Idea have just announced a set of unlimited packages to fight with Jio. Read about then in details below.
Airtel Vs Jio Prime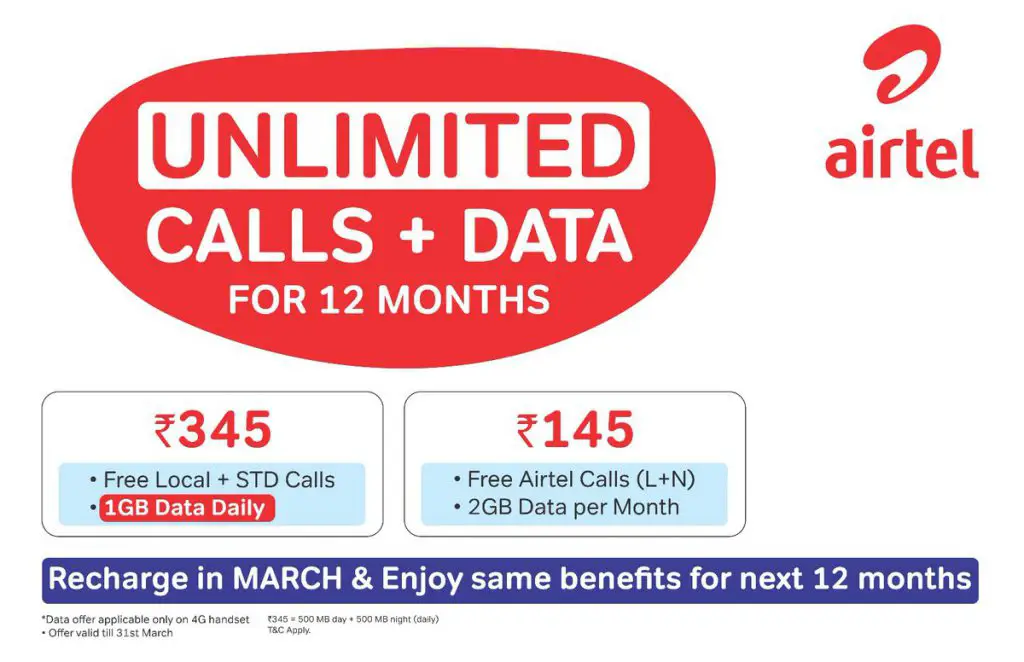 Bharti Airtel has unveiled two new plans to deal with Jio Prime. The cheapest plan costs Rs. 149. It will give you free unlimited Airtel to Airtel calls, free incoming calls while roaming, and 2 GB of high-speed data. All these benefits are valid for 28 days.
In comparison, if you are a Jio Prime member, for Rs.149, you should get unlimited voice and video calls and SMS to any network and 2 GB of high-speed 4G internet for a period of 28 days.
This does make Reliance Jio a much better option. The main reasons are:
In Jio, you can call to any network, while in Airtel you will only be able to call Airtel numbers.
Airtel's plan is actually an STV voucher. This means that there is no guarantee whether it shall be there in the coming months. Jio's plan will surely be there for at least another year or until March 2018.
Airtel has another plan too. This one is priced much higher at Rs. 349. It competes with Jio's Rs. 303 pack. Airtel's plan comes with unlimited calls to any network and 28 GB 4G data with a validity of 28 days. However, you can't consume the entire data in your own way. 0.5 GB of high speed data can be used from 5 am till next day 3 am. The rest 0.5 GB data needs to be consumed within the 3 am to 5 am duration.
On the other hand, for Rs. 303, Jio Prime members will get unlimited voice/video calls and SMS and 28 GB of 4G LTE data for 28 days. You can use a maximum of 1 GB high speed data per day. Unlike Airtel, there is no other fancy restriction on the daily internet usage
Here too, Reliance Jio is better as it cost less and has fewer restrictions. Yes. You need to purchase the Rs. 99 Prime membership, but it's Rs. 303 plan will remain there for at least a year, whereas Airtel's package does not have any assurance.
Vodafone Vs Jio Prime
Vodafone has announced a single plan to compete with Reliance Jio. Priced at Rs. 346, the package offers unlimited free calls, and 1 GB of 3G/4G data per day for 28 days. This is just in line with Jio Prime's Rs. 303 pack. Similar to Reliance Jio, this plan will exist for at least a year if you do not miss a month's recharge.
Look wat Vodafone got here @IndiaToday @Gadgets360 @Nokiapoweruser @ndtv @FoneArena @geekyranjit @C4ETech pic.twitter.com/ETSec4BrK4

— Mohamed Rasik Fareed (@mohamedrasikfa2) March 3, 2017
On the top of these, Vodafone will also award you with double benefits on your first recharge which must be done before 15th March, 2017. This means you will get 56 GB of data and unlimited calling with 56 days of validity at Rs. 346 for the first time. However, some sources indicate that the free calls will be capped at 300 minutes per day. We are yet to receive any notification regarding this.
The Rs. 346 plan from Vodafone has the potential to make Reliance a little uncomfortable. The former allegedly have a better network coverage than the latter, and most importantly, it's plan will also work on 3G smartphones. There is also no need to buy any subscription like Jio Prime.
Idea Vs Jio Prime
Idea is not siting back either. It has unveiled a new combo pack for its prepaid users. For Rs. 345, the Aditya Birla-owned company will give you unlimited local and STD calls to any network and 14 GB of 4G data for 28 days. However, you can use only up to 500 MB of high speed internet per day.
This package from Idea is quite inferior to others as it offers half the amount of 4G LTE data.
Disclaimer: Do note that all the above mentioned offers are not yet available for every user. They are gradually being rolled out to selected consumers. Also the exact recharge amount may vary from region to region. So, please re-verify before spending your money.