WhatsApp has restored the old text-based user status in its latest beta testing version of its app. Just a few weeks ago, the popular messaging application replaced those with a Snapchat like active statuses. Most of the regular users did not like the new feature and were seemingly annoyed by it. WhatsApp appears to have taken a note of this and is preparing to reincarnate the text-based status.
Even though the old text and emoji based statuses are back, the new Status tab is present too. This way, the popular messaging app will not angry the users who wish to share new status images daily. To get back the old status, you need to install the WhatsApp Android Beta v2.17.95 or later. Nevertheless, we expect that this will soon roll out to the stable build too.
How to Access the Old Text Status in WhatsApp Beta?
First, you need to tap on the three dots on the top right corner and get into the settings. Then, go to 'About and Phone Number.' Here you will see the sweet old status message set up page. Now, write your desired status update, and you are ready to go. Unlike the Snapchat like status, this will not go away every 24 hours. You will also be able to access the old profile page for your contacts in the latest WhatsApp Beta.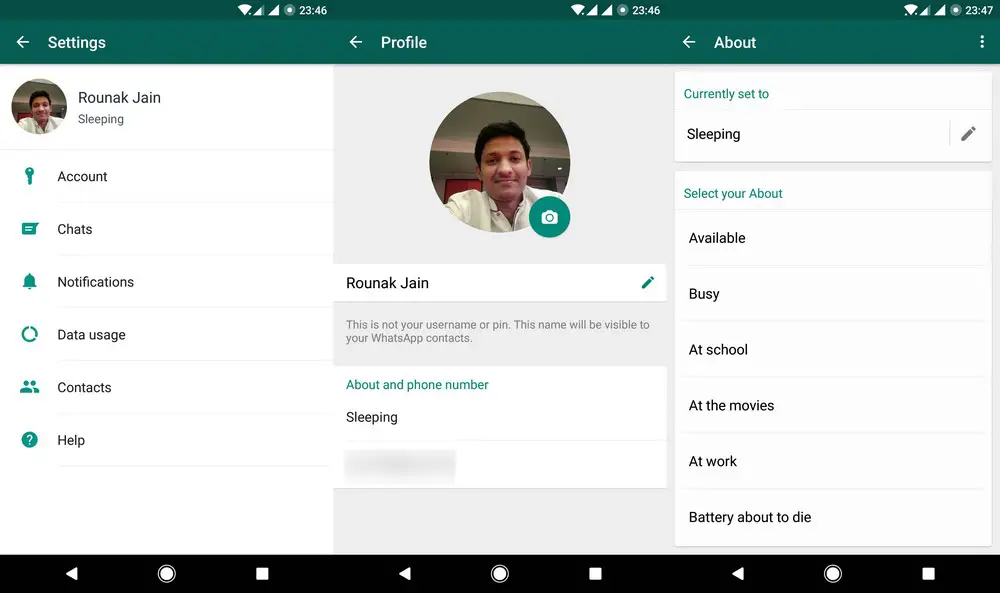 Other than this, a couple of other changes are coming to WhatsApp too. First one is that the voice and video calls will get separate buttons for their respective functionality. Furthermore, the attachment icon has changed its position from the top of the screen to the bottom, inside the type message box.