Today with the rapid growth of smartphone users in India, there is a huge demand of online music streaming in Indian market. Currently there are various players in the market like Apple Music, Wynk Music App, Saavn Pro, Gaana+ etc. with subscription based model. Seeing this Google Play Music went live in September last year but it was did not come with All Access feature. There you had to either upload songs yourself or purchase them separately.
Online Music streaming is expected to rise exponentially and to touch 273 million by 2020. And it strikes at the right time by making Google Play Music All Access live and it's cheap.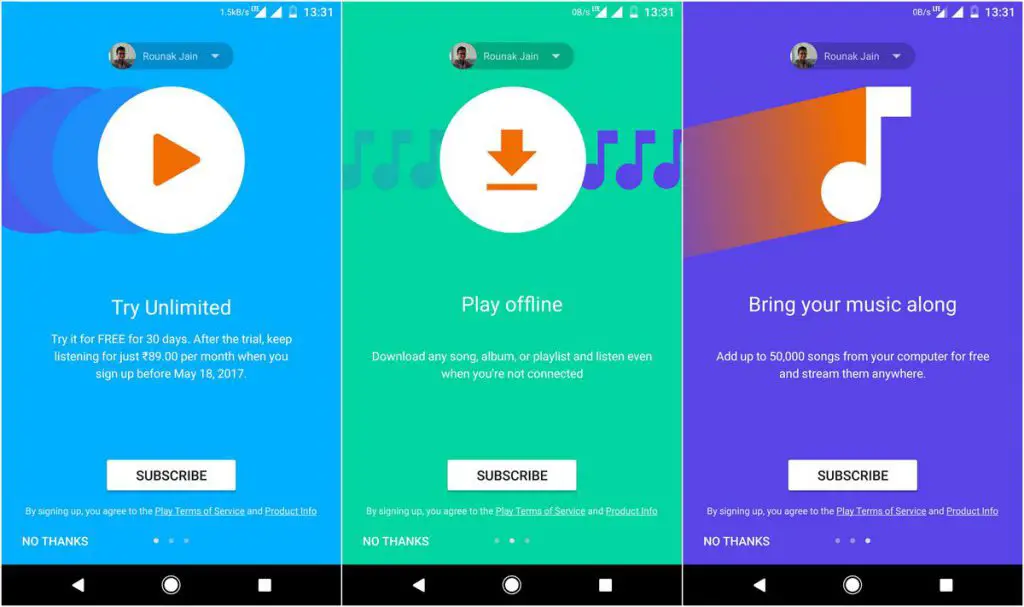 Where other competitors provide the subscription ranging from Rs.99 to Rs.120 per month, it gives first month subscription free and second month onwards @Rs.89 (limited period offer if you sign up before 18th May 2017). This offering is huge, as now you get a music catalogue of around 40 million songs. You can also upload 50,000 songs from your playlists and then stream them for free. Podcasts are not available in India yet. Also it's worth mentioning that this doesn't include Youtube Red, which is Google's subscription service to get rid of ads on Youtube.
How To Subscribe To Play Music All Access
To subscribe to Play Music All Access, you can
Head to the Google Play Music (https://play.google.com/music/listen#/sww) website or
Get the Android app from Google Play or
Get the iOS app from iTunes App Store
All you need to do is to register through your Google account and then you will be presented with songs from various genres. You can pick the songs from Hindi, Bengali, Punjabi, Gujarati or rest of the world. To further ease up the choices you have the preferences of your favourite famous artists as well in those genres.
There is no family subscription plan or 3 months free subscription plan unlike Apple Music. But it's a good offer of All Music Access with Android claiming 97% market share so soon it is expected to pick up the momentum.