Reliance Jio's popular Summer Surprise Offer which was recently withdrawn by the company due to objections by TRAI is soon going to be activated for those users who had registered for the offer before it was withdrawn. Jio today confirmed about this by sending a message to its users.
Under the Summer Surprise offer, Jio Prime subscribers who recharged with RC 303 and above plans will get 3 months of complimentary free unlimited data, calls, SMS and premium app license which will be valid till July 31. Their selected plan will be activated on August 1.
After the plan was withdrawn by TRAI, there was a lot of confusion about the plan and when it would get activated. Today, Reliance Jio has started sending messages to customers informing them about the offer.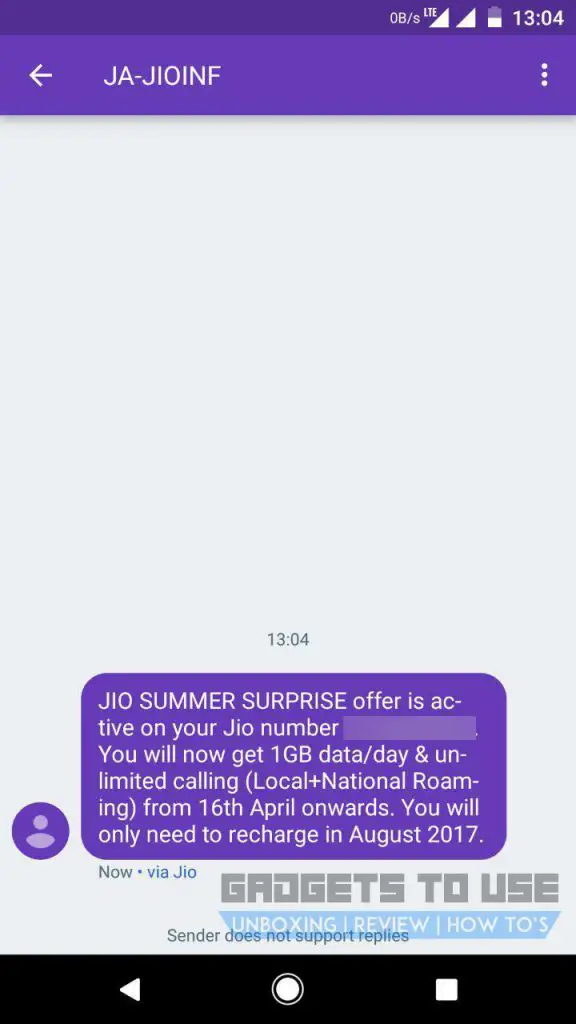 As per the message, your selected plan with either 1 GB / 2GB data per day and unlimited calling will begin from April 16. User who recharged with RC 303 will get 1 GB 4G data per day and users who recharged with RC 499 will get 2 GB 4G data per day after which the speed will be throttled. The message also adds that users will need to recharge only in August 2017 to continue to enjoy their selected plan.
After the Jio Summer Surprise Offer was withdrawn, the company announced a new plan, dubbed as Dhan Dhana Dhan offer. If you could not enroll for the Summer Surprise offer, you can still get 3 month of unlimited 4G data and calling by enrolling for the Dhan Dhana Dhan offer.