WhatsApp is reportedly testing out a new revoke feature in its latest beta release. It was just spotted at the Web platform of the popular messaging application. The innovative functionality will allow you to withdraw already sent messages within five minutes. This revoke option first appeared in WhatsApp for iOS a few months ago. Now it seems that Android version is going to have a taste of it too. Apart from this, a fresh set of font shortcuts is seen in the latest WhatsApp Beta v2.17.148.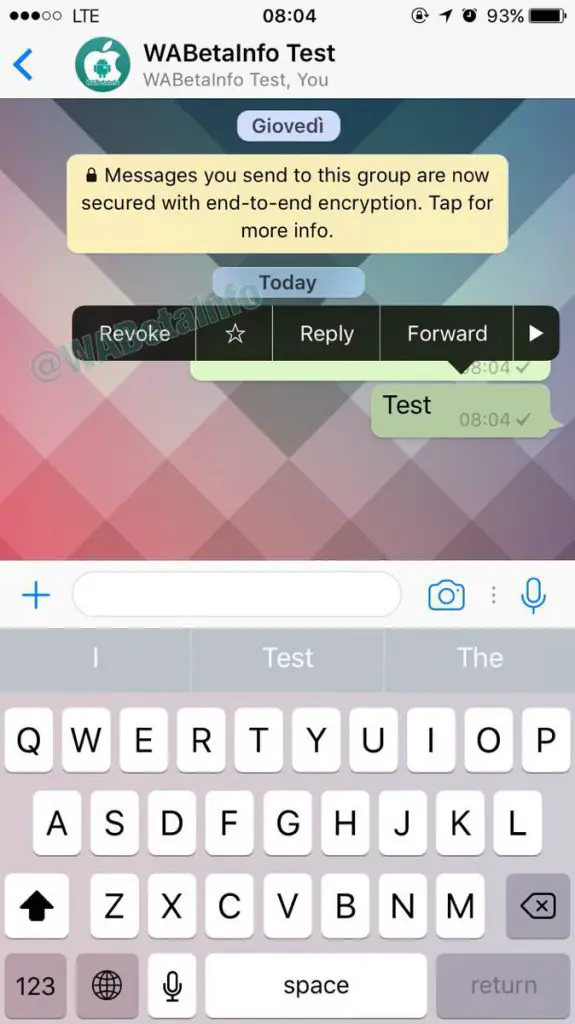 The revoke message option will revolutionize the entire working experience of WhatsApp. It is undeniably a much-needed feature. There are numerous instances of sending a text to the wrong individual. Sometimes, we even ending up saying something in the feat of anger or excitement, which we regret later. The revoke option shall save us from embarrassment by allowing us to withdraw those messages.

Naturally, the revoke feature comes with a certain time limit. You can only withdraw messages within 5 minutes after sending them. Texts older than 5 minutes becomes irrevocable. If you do not want to withdraw a message completely, you can also edit it within the same time limit. These new functionalities were lately spotted in WhatsApp Web v0.2.4077. While the popular messenger app has not provided any specific release date of the innovative features, we suspect that their launch is imminent.
Other than these, one more fresh feature has surfaced in the latest WhatsApp Beta Android application. It is a brand new set of font shortcuts which appears whenever you select a text before sending. The formatting options currently available are Bold, Italic and Strikethrough. This cancels out the need to use asterisks (*) before and after the text you want to make Bold or underscores (_) for Italic.