Samsung Galaxy S8 and S8+ will reportedly get a software update to rectify the red display issue. First observed in South Korea, some units of the flagship smartphone came with an unusual red tinge in their screens. Samsung had acknowledged the problem as a software glitch and stated that it can be fixed by adjusting the display settings. Now, reports indicate that the company is preparing to launch an entire OTA update dedicated to solving the issue.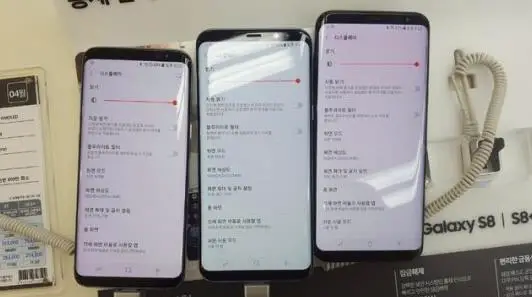 According to Samsung, some Galaxy S8 and S8+'s displays are showing the red tint due to a messy color calibration. The upcoming update will not only restore the white balance of the screen but also increase the number of color adjustment levels in the Galaxy S8 and S8+. The latter will let experienced users set their desired color balance.
Speaking of the release date of the update, Samsung hasn't provided any specific timeline. However, speculations indicate that it may start to roll out on next week itself. The OTA update shall first hit South Korean users as they are the first to get the Galaxy S8 and S8+. We are yet to find out if the update will come with any other changes.
Nevertheless, it comes as a relief that the red display problem is just a software bug. Otherwise, Samsung would not have been able to afford another mass recall after the Galaxy Note 7 disaster.
The Samsung Galaxy S8 and Galaxy S8+ landed in India just a couple of days ago. The former costs Rs. 57,900 while the latter is going to retail for Rs. 64,900. Both of them are currently available for pre-booking from various retailers across the country.
For starters, the Galaxy S8 comes with a 5.8-inch Quad HD+ (2960 x 1440) Super AMOLED display. The S8+ sports a larger 6.2-inch Super AMOLED panel with the same resolution. In India, the duo packs the in-house Exynos 8895 chipset. This is mated with 4GB of RAM and 64GB of onboard storage. The smartphones run on Android 7 Nougat customized with TouchWiz UI.