Google indicated that it is planning to make its platform more engaging by introducing new products on advancement in machine learning for the Indian languages. Today, the company introduced expansion in Google Translate to offer better services to the non-English speaking users of the country.
In addition to this, Google has also launched updates of Gboard Android keyboard, Translate in Chrome web browser and Google Maps navigation platforms through its expertise in neural machine learning.
These updates are done while keeping in mind the needs of the Indian users and now all these products support more local Indian languages so that more users can be associated with these products.
From today, Google Translate will use Google's new Neural Machine Translation technology to translate between English and nine other widely used languages. This set of languages includes Hindi, Bengali, Marathi, Tamil, Telugu, Gujarati, Punjabi, Malayalam, and Kannada. The new Neural translation has a series of improvements over the previously used phrase-based system.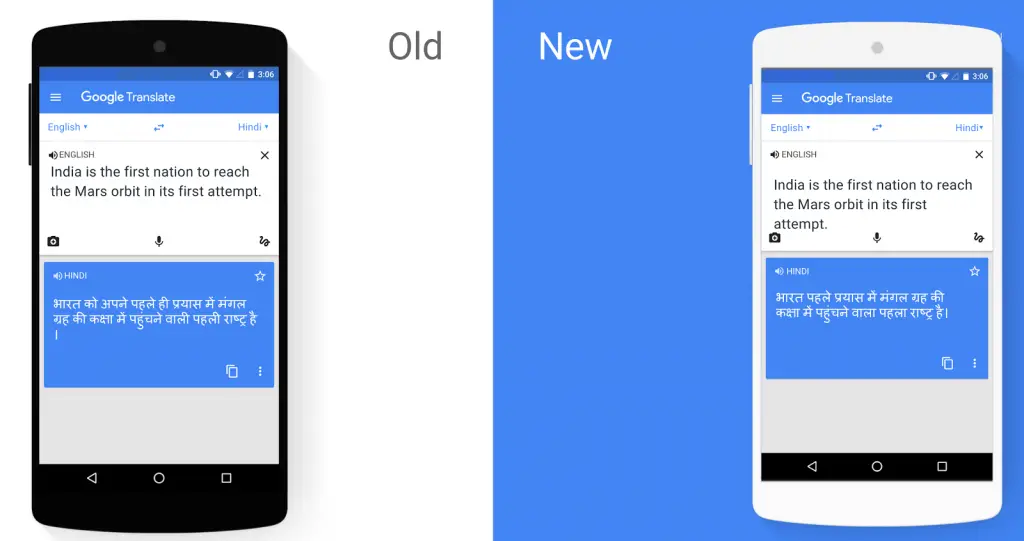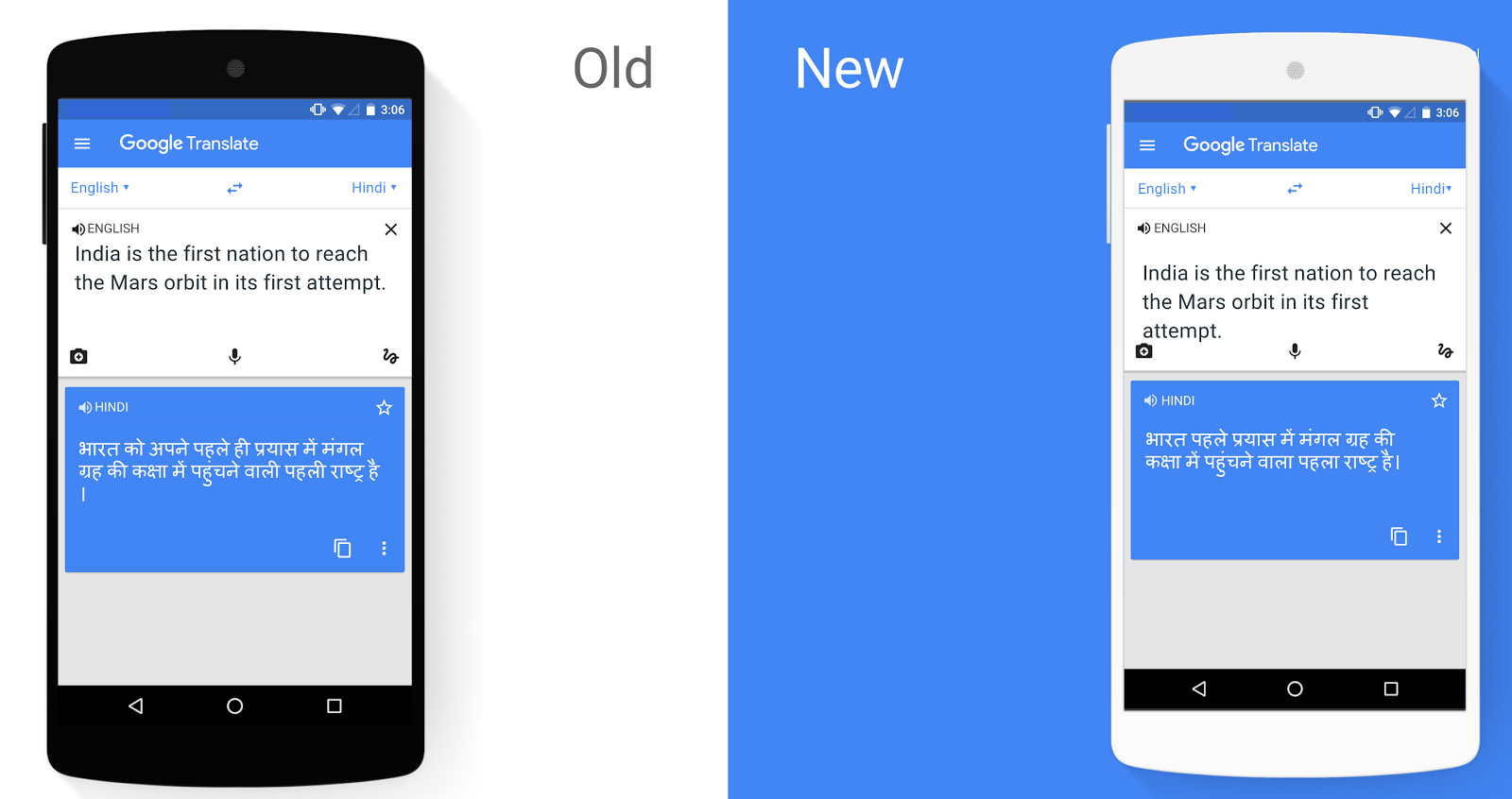 The new system will translate the whole sentence at a time instead of parts of a sentence. Due to this, the overall quality of the translation improves in a significant manner. In addition to this, Google has also introduced an extension of Neural Machine Translation of Chrome browser's built-in Auto-Translate functionality. With this, the entire translation quality of the web content improves. It will allow the users to get the page data in a more precise manner in 9 Indian languages.
This new translation capability will be also available on Google search and Maps. With this, the discovery of new places with translations available in local languages will be available on both mobile and desktop.
A number of reviews for restaurants, places, hotels, and cafes will be reflected in the language selected by the users on their device along with the original language of the review.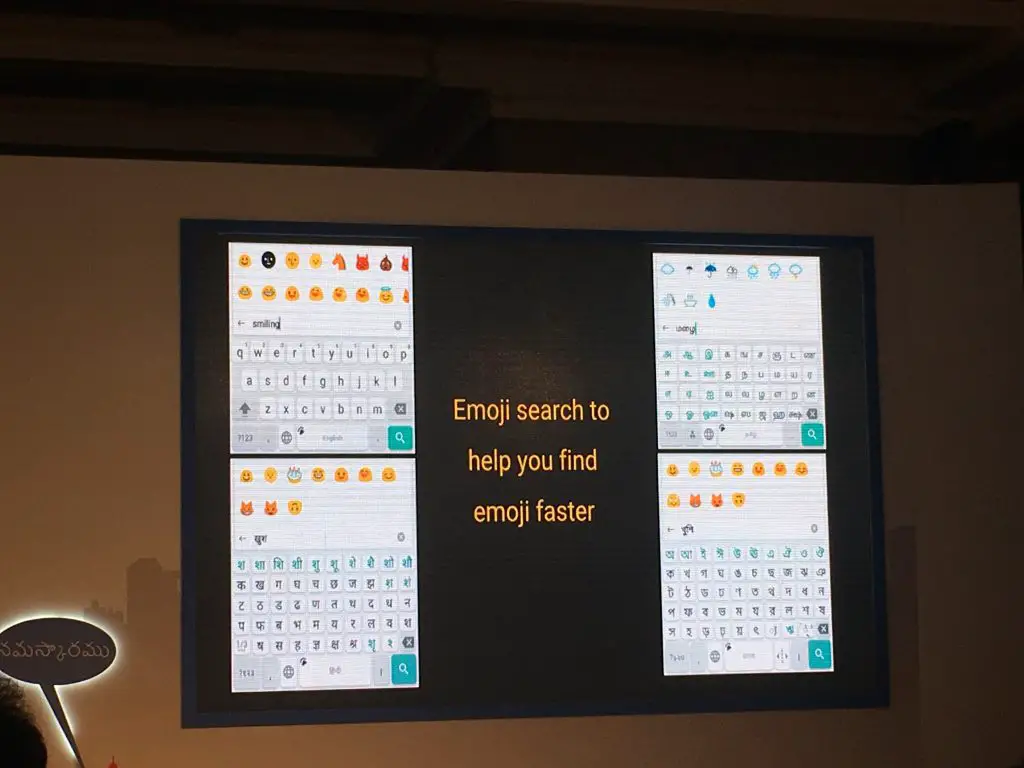 Rajan Anandan, VP, India & South East Asia, Google said that there are 234 million Indian language users who are online, compared to 175 million English web users. These stats are gathered from a combined study conducted by KPMG and Google.
According to Rajan, another 300 million Indian language users will come online in next 4 years. With the latest launches, the company is aiming to take a huge lead in bringing the barriers down that stop Indian language users to get the maximum out of the Internet.
Here are some other stats revealed by the study conducted by Google and KPMG. There are 169 million users who use the internet for messaging, 167 million users use the internet for digital entertainment, 115 million for social media and 106 million for online news. For digital payments, there are 47 million users, 41 million users for online government services, 42 million for E-tailing and 24 million are for digital classified.
Here is the growth rate projected by the report for the following categories
Messaging – 19%

Digital Entertainment – 19%

Social Media – 21%

Online News – 22%

Digital Payments – 30%

Online Government Services – 33%

E-tailing – 32%

Digital Classified – 32%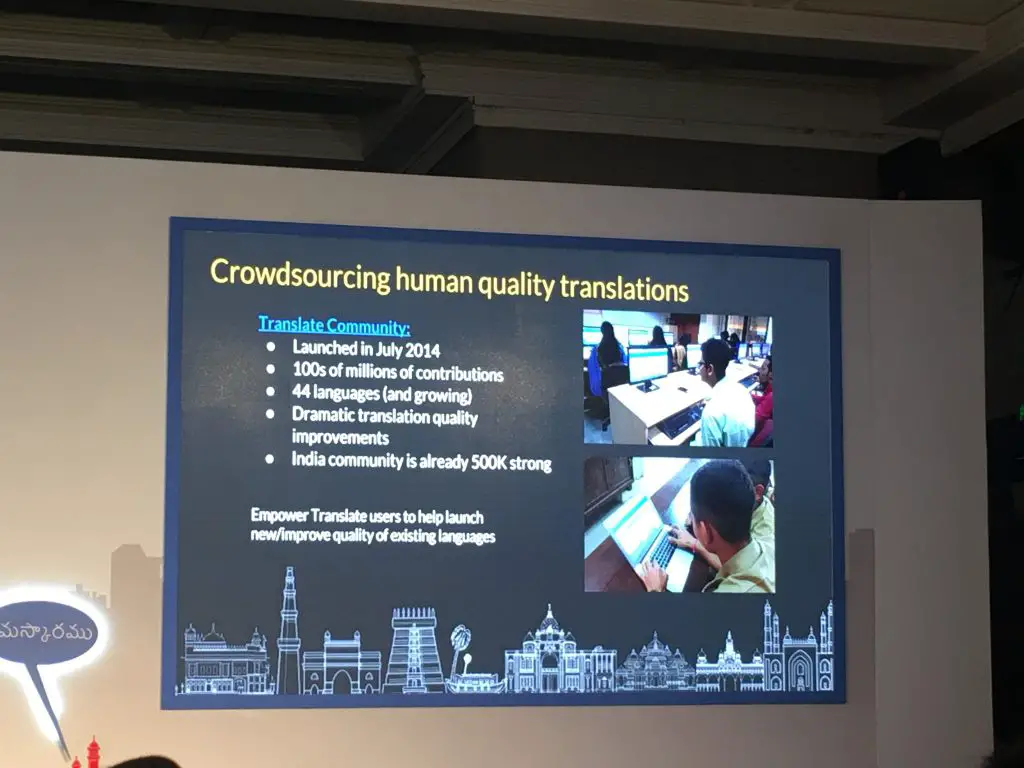 Google has also upgraded its virtual keyboard app Gboard. The updated app will now offer features beyond Indic keyboard. It now extends its support to 22 scheduled Indian languages along with support for Hindi, Bengali, Telugu, Marathi, Urdu, Tamil and Gujarati.
The keyboard also offers built-in search option along with the functionality of translation. Google has also improved the editing capabilities of Gboard and it is now available on both iOS and Android devices.
Let's see how the support for different local Indian languages and advancement in different Google's platform will improve the usage of internet among Indian users.
Sharing insights from the joint report "Indian Languages – Defining India's Internet" by Google and KPMG India, Rajan Anandan, VP, India & South East Asia, Google, Said "The most important aspect of making the web more more useful and meaningful for all of india is to make India's internet more representative of the India we live in. India today has 234 million Indian Language users who're online, compared to 175 million English web users, we expect another 300 million Indian language users to come online in the next four years. With today's launches, we're taking a huge step forward to bring down the barriers that stop Indian language users to get more out of the internet and also help the industry to solve for the needs of billion Indians."