Google Maps has just got smarter. The popular navigation app can now remember where you parked your vehicle. The new feature is already live in the latest version of Google Maps for both Android and iOS. While no doubt this is a welcome addition, it may be Google's ingenious way of building their own parking spot database through crowdsourcing.
How to Use Parking Spot Reminder Feature in Google Maps for Android?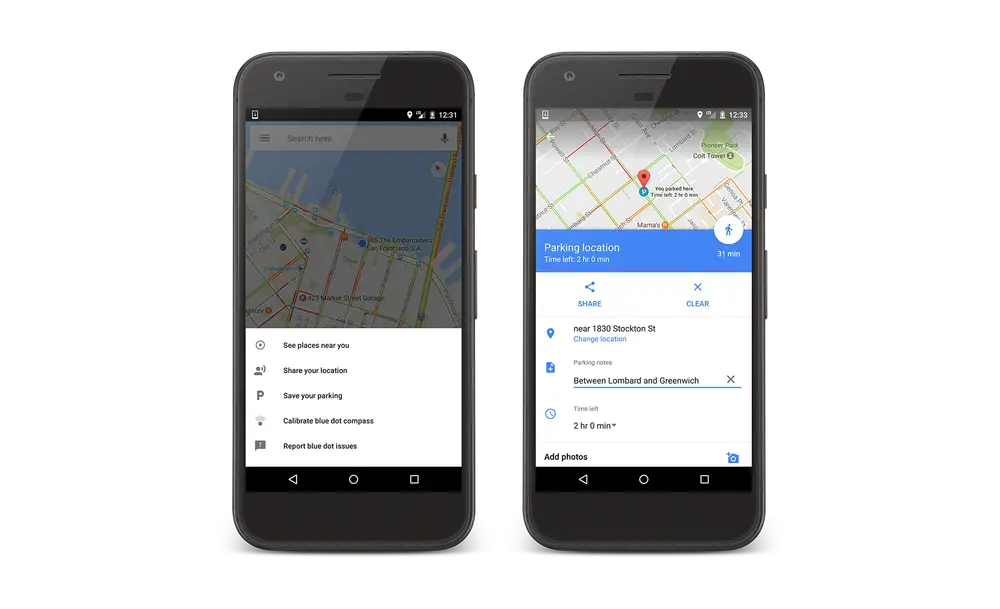 First, you need to update the Google Maps app in your Android smartphone to the latest version. Then you need to click on the blue dot which shows your current location on the map. Now, you will see the 'Save your parking' option in the pulled up menu. Tap on it to save your parking location.
You may also add further details like the name of the parking spot or some extra information in the parking notes, set the total duration of your parking, and even add some pictures. You can correct any GPS discrepancies too. Moreover, you may even share/send all this information to your friends and family.
How to Use Parking Spot Reminder Feature in Google Maps for iOS?
For iPhone-users, the process is entirely similar to Google Maps for Android. Just tap on the blue dot and fill your parking card with relevant details. As you may all know, the parking reminder feature is nothing new for the iOS-users. Google Maps already supports automatic parking spot detection when your smartphone disconnects from your vehicle.
The latest feature of Google Maps is a very important one. It will help the search engine giant to build up a Global parking spot database. It is not long before you shall be able to search for nearby parking spots right from the Google Maps application. So, we highly encourage that you use the parking reminder feature regardless if you need it or not. It will help in a good cause.