OnePlus 5 leaks have started already, after recent reports that OnePlus will skip the number 4. Instead, the OnePlus 5 will be succeeding the OnePlus 3/3T that were launched last year. In the first leak of OnePlus' next flagship smartphone, we can see that it retains the same design language as the OnePlus 3 for the most part. However, it adds a dual camera setup on the back.
OnePlus 5 Rumoured Specifications
Not much is known in terms of the specifications of the OnePlus 5, but there have been several reports that give us a hint in this regard. Some leaks have suggested that the phone will come with a 5.5 inch Quad HD resolution display. The display tech is not yet known, but OnePlus could go with AMOLED once again.
Powering the OnePlus 5 will be the latest flagship chipset from Qualcomm, the Snapdragon 835. It comes with an octa-core processor and Adreno 540 GPU. The phone could also come with 6GB RAM and 256GB internal storage, which is quite a huge upgrade considering the options found in most other flagship smartphones.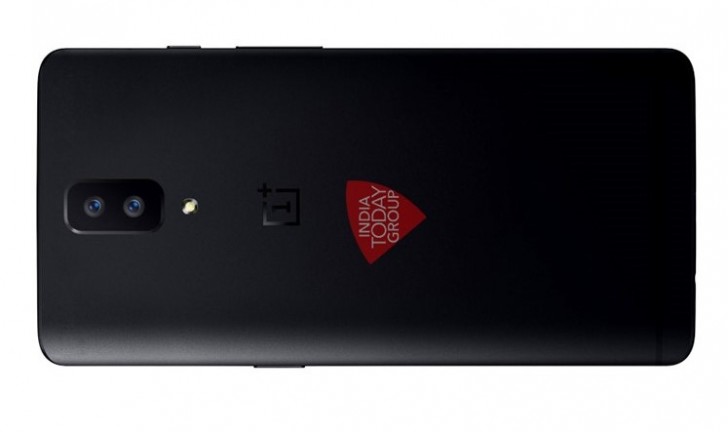 Coming to the main aspect of this post, the first leaked renders of the OnePlus 5 suggest that the phone will come with a dual camera setup on the back. This may not come as a surprise to many, given the recent trend of using two rear cameras in smartphones.
The renders also show that the phone may not come with the antenna lines that we've seen on the OnePlus 3/3T. The power button, volume rocker and the slider are all present, though. Aesthetically, the new flagship may not differ a lot from the OnePlus 3/3T.
A 3000 mAh battery is rumored to be powering the phone. It is also being speculated that it will be just 7mm thin. Pricing details are not known yet, but some reports suggest that OnePlus could raise prices this time.
What are you looking forward to in the OnePlus 5? Let us know in the comments section below.