Filters are getting quite popular these days and now filter feature hits the Uber app. Uber India has now integrated the Snapchat filters in its ride hailing app. This feature will start in India from May 25. It basically allows the users to users to share their snaps to their contact list during their ride hence making the ride even more fun and enjoyable.
Uber has re-designed its app and this new feature will roll out for all Android and iOS users in India. Uber actually shared about this integration last year in November and finally it is here. This new feature of custom filters will let you to use stickers till the time you reach your destination. You can also share some photos with a surprise pinch to it with other users.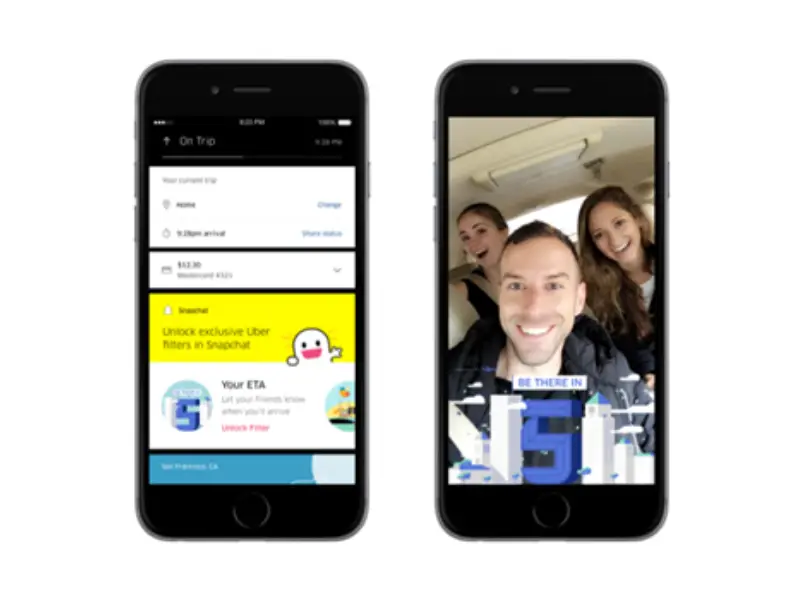 To use these filters while your ride, you need to go to Uber feed where you will see a Snap card. From there riders can choose any one filter among the three filters i.e. ETA filters, ride filters, and the mystery filter. On choosing any one of the filters, the Snapchat app will open through which user can apply the filter on their selfies. Users can also use Uber filters with another Snap lens for even more fun. There is also an option to unlock the filter for five minutes.
Apurva Dalal, Head of Engineering, Uber India said, "In our new rider app, we start with the question 'Where to' so we can get riders to their destination as fast as possible. However, besides helping riders get to their destinations, we want to focus on the trip experience itself and make sure riders enjoy the journey. Technology is helping us personalize every ride, making the experience fun and delightful. With this integration, our riders can now Snap along the way and share their Uber moments with friends and family!"