Gboard for Android has been updated to v6.3 which further improves the use of machine intelligence and typing quality. With the recent update, Google brings new ways to become creative and save time. At this moment, the iOS version doesn't support all these new features. However, it is expected that Google will bring these features to iOS as well in the near future.
Gboard Update Changelog
Support for Hand-drawn Emoji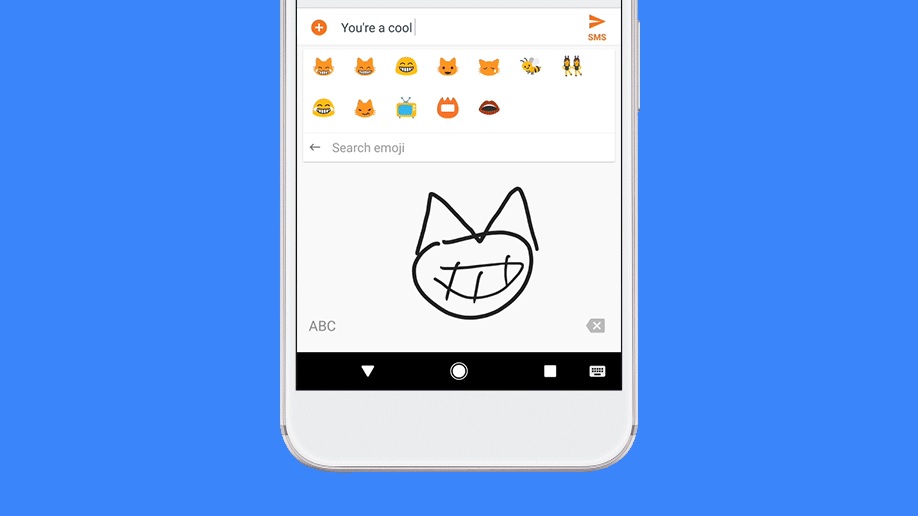 The emoji search box can now tap the emoji handwriting icon to draw emoji directly onto the screen. The drawing made by the user will be automatically recognized and reflects the favorite emoji. To improve the typing speed of a user, the Gboard gives phrase suggestions to predict what you are planning next to type. The particular feature is supported for English and will be available for other languages as well.
Improved Search
While searching in the keyboard, the search will offer multiple results to browse through, which makes search easier and can be shared in any app. Along with this, you can click through to go to Maps, call a business, or watch a YouTube video. A user needs to just click on the G or arrow in the suggestion box to begin searching.
New Languages Added
The recent updates also make Gboard compatible with over 200 languages and there are also suggestions currently on the card for gesture typing in Azerbaijani (Iran), Dhivehi, French, Hawaiian, Maori, and Samoan. The keyboards are simplified for the user to type in Dzongkha, Ewe, Navajo Tsonga, and K'iche'.
Get the latest update of Gboard for Android from the Play Store.