After launching new Dhan Dhana Dhan offers earlier today, we can now reveal that Reliance Jio is expanding its much-anticipated JioFiber service trials to three new cities. The company is now trialing its JioFiber high speed broadband service in Hyderabad, Vishakhapatnam and Jaipur, in addition to six other cities we had revealed earlier.
Reliance JioFiber Preview Offer Details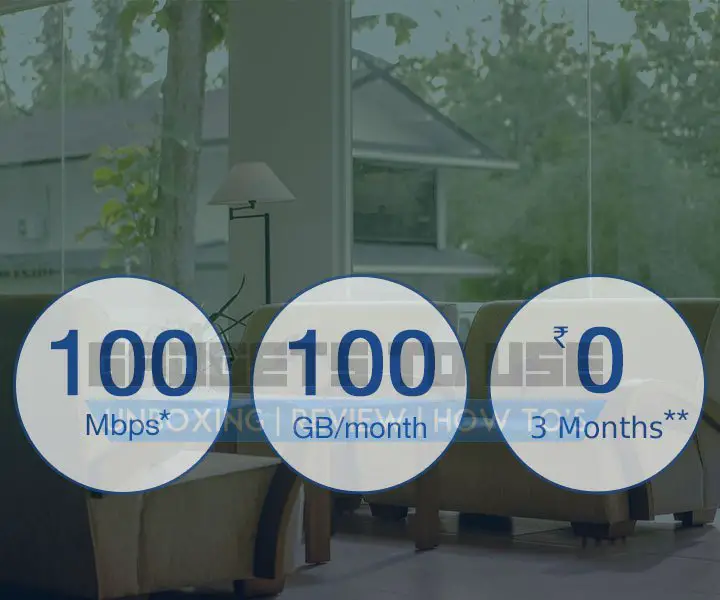 There is a serious lack of information in terms of what JioFiber plans and prices will be like. However, we had earlier revealed that during the JioFiber preview period, you will be able to use up to 1 terabyte of free data every month as long as the preview period exists. Under the preview period, JioFiber will give you 100 Mbps data speeds at absolutely no cost to you.
However, for using JioFiber, you will have to pay Rs. 4500 deposit which is refundable at the end of the preview or your subscription.
To apply for JioFiber, you will have to call Jio Fiber customer care on this number – 1800-896-9999. Web applications are not available yet.
The full updated list of cities which are currently covered in JioFiber Preview:
Ahmedabad
Delhi-NCR
Hyderabad (new)
Jaipur (new)
Jamnagar
Mumbai (and possibly Navi Mumbai too)
Surat
Vadodara
Vishakhapatnam (new)
If you are testing Jio Fiber preview right now, you can get the additional 1000GB of high speed data by topping up your account with a 40GB pack in the My Jio app. This pack is available for free. You can recharge with this pack 25 times in every month.
So in total, you get 100GB + 1000GB of data at a speed of 100 Mbps every month. Officially the Jio Fiber preview offer is valid for 90 days, but we can also confirm that users of Jio Fiber preview offer can enjoy this service for free till the commercial launch, or another preview offer is announced.
If you are using Jio Fiber preview, you can test this and confirm for yourself. You can also reach out to us with your findings in the comments below, or on our Twitter and Facebook pages.