WhatsApp has finally started rolling out file sharing support for all types of files. This new feature is now available to all users on Android. You can download the latest WhatsApp update from the Play Store or App Store to get this feature.
Just last month, WhatsApp was found to be testing file sharing support on Android. This new feature allows you to share uncompressed images and videos (up to 100MB on Android, 128MB on iOS). In addition to uncompressed media, you can also send any type of files to your contacts on WhatsApp.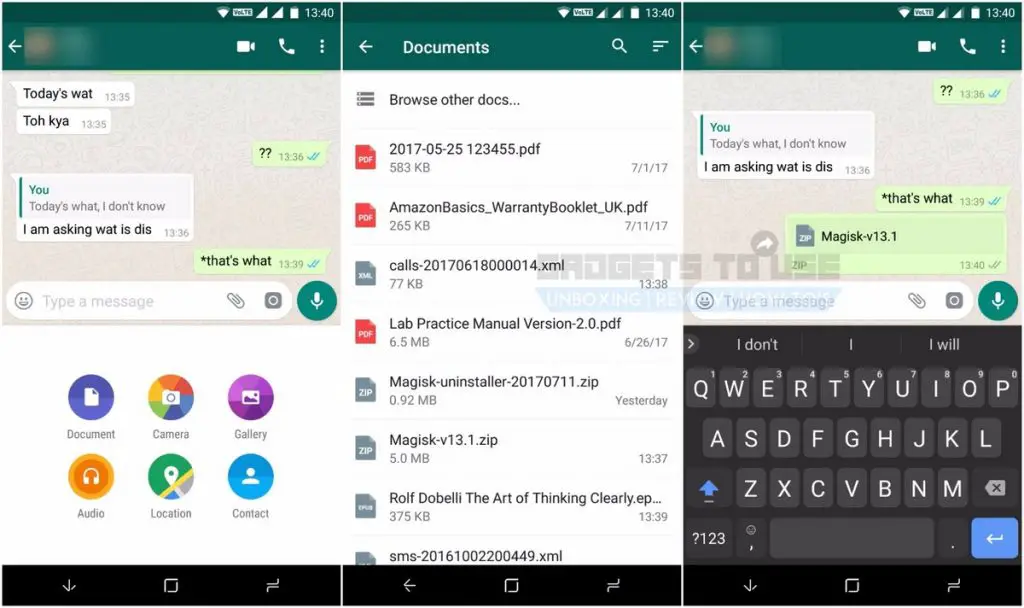 We tested this new feature using a zip file, and it was sent successfully. We also confirmed with the receiver and checked the MD5 hashes on both the sides. This was done to ensure that the file on both the sides has not been modified at any point during the transmission.
WhatsApp has been continuously rolling out updates to make the messenger more than just an IM application. It has received some significant updates in the past one year like an update that allows you to share files like .doc, csv, pdf, ppt, Xls and more, as attachments in the app.
A recent update in the WhatsApp Beta stream allows you to share images in form of Albums, keeping your chat window clutter-free. This feature automatically arranges images in a clean album view if you share more than 4 images in the same message.
WhatsApp also received features like end-to-end encryption and Status (like Instagram Stories) over the last few months. It is expected to get iOS-like Photo Filters update and a 'Remove Message' button in future updates.
If you are in the WhatsApp stable stream on Android, the latest update number is 2.17.254.
In the WhatsApp beta stream, the latest update with this feature is 2.17.260.
Download WhatsApp – for Android | for iOS