Lenovo recently launched the MP1060 Li-Polymer Power Bank. The power bank has a capacity of 10,000 mAh and comes with 3D nano grade metal carved texture. It weighs 200 grams and takes about 4.5 hours to fully charge. The Lenovo MP1060 Power Bank comes with 2 USB ports with a maximum output of 5V/2.1A.
Lenovo MP1060 Specifications
The Lenovo MP1060 Power Bank comes with Temperature control to ensure the device performs in safe temperatures. Apart from the safety features, it has a 90% conversion rate so your device charges with optimal usage of the Power bank's battery.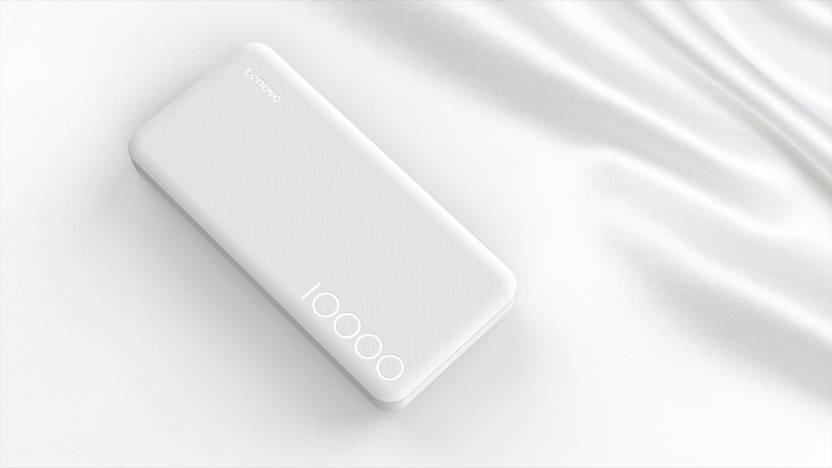 The company claims the MP1060 to be equipped with a technology which prevents it from overcharging or discharging. It is a good feature as it should prevent the power bank's battery from draining when idle. It also has 11-point safety protections to ensure safe charging.
In terms of design, the Lenovo MP1060 Power Bank comes with a 3D nano grade metal carved texture. The power bank is compact and portable when it comes to mobility. The device has a 3-month domestic warranty on manufacturing defects.
The presence of Li-Polymer batteries means that the power bank will retain more power and drain less when idle. Earlier, Lenovo had introduced the PA1040 power bank. The PA1040 was a 10,400 mAh power bank with a 1-year warranty. The new MP1060 is good but it have been better with a 1-year warranty.
Pricing and Availability
The Lenovo MP1060 is priced at Rs. 1,299 and is available only on Flipkart.
Seeing some alternatives, the Intex IT-PB11K is a good power bank with 3 USB ports and a LED light. The Lenovo MP1060 offers a premium look and feel along with portability. It is a very good power bank from Lenovo but the company could have given LED flashlight or a USB type C reversible connectivity to make it more universal.