Samsung has tweeted what seems like an advert for the Exynos 8895 chipset. In its tweet, the company has showcased Exynos9 branded processor with a smartphone. The Exynos 8895 is being used in some variants of the Galaxy S8 and S8 Plus.
It is also expected to be the SoC for the upcoming Galaxy Note 8. The smartphone in the tweet showcases an Infinity Display but is reported to be an unfinished design.
Do what you want. #Exynos will get things done. Learn more about #Exynos8895: https://t.co/xjBw74E39o pic.twitter.com/zzxH7NE3QU

— Samsung Exynos (@SamsungExynos) July 13, 2017
Also, just yesterday, we saw reports about the Note 8 releasing on August 23. New reports are pouring in today, stating that the phone will be launched in 'September 2017 at the earliest'.
The tweet has gathered about 55 comments so far, most of which are appreciating the device's design. That said, we can safely say that Samsung just gave a teaser of the Galaxy Note 8 through Exynos commercial. Also, the phone in the image looks stunning with minimal bezels at top and Infinity Display.
Exynos 8895 Specifications
The Exynos 8895 is Samsung's own smartphone chipset. Samsung features a whole range of Exynos processors that run various Samsung devices. The Exynos 8895 is the latest and fastest in that range. This processor currently powers the Galaxy S8 and S8 Plus and is expected to feature in the Galaxy Note 8 as well.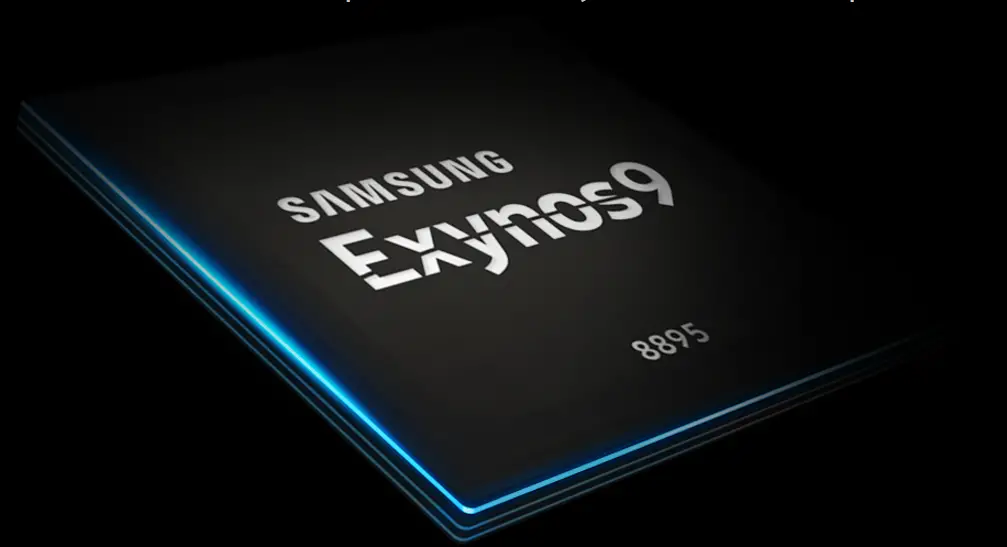 Talking further, we also know that the Exynos 8895 is built on 10nm FinFET technology, delivering 27% higher performance at 40% lesser power consumption. On the connectivity front, the Exynos 8895 supports download speeds of up to 1Gbps and upload speed of 150Mbps.
Also, this processor supports features like Iris Recognition and Fingerprint recognition. The Visual Processing Unit on the Exynos 8895 allows your smartphone to have a machine vision and recognize objects, detect motion and so on.
On the Galaxy Note 8?
Indeed, the Exynos 8895 is the most advanced processor from Samsung and has proven itself on the S8 and S8 Plus. Many reports suggest that the Note 8 will be powered by the Exynos 8895 chipset, but it remains to be seen if Samsung launches a new chipset for the next Note flagship.