Xiaomi today announced its much-awaited update to its custom skin. Called MIUI 9, this new update brings some under the hood improvements that should improve the overall performance of the phone.
Xiaomi will be rolling this update out to 35 devices over the course of the next few months, bringing these improvements to phones that are almost 4 years old now.
MIUI 9 Features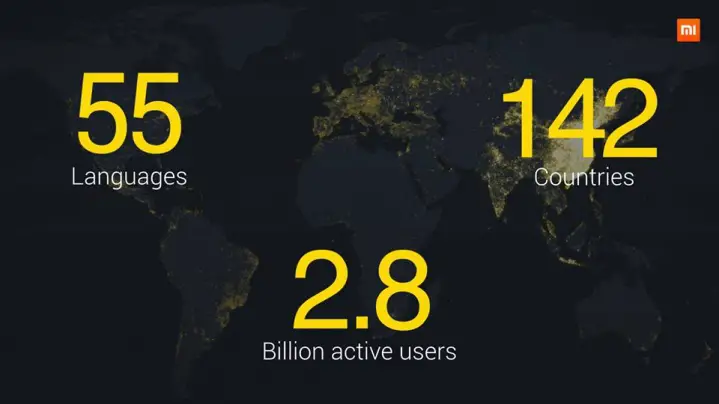 At the announcement, Xiaomi revealed that MIUI is being used in 55 languages, 142 countries and has a whopping 2.8 Billion active users worldwide. That is a huge number, no matter which way you slice it.
Accelerated App Startup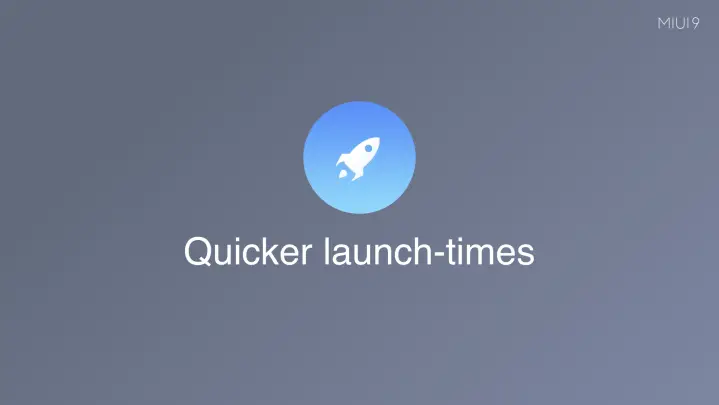 One of the common gripes with MIUI is the app launch times. Xiaomi has worked to improve it in MIUI 9, focusing on improving app startup times. While faster and more powerful phones may not immediately see the need for it, users with older phones and slower processors will benefit a lot from this.
Dynamic Resource Allocation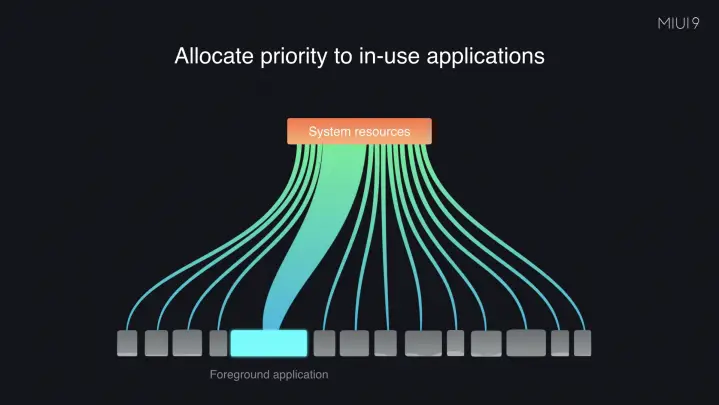 The second optimization in MIUI 9 is Dynamic Resource Allocation. This new feature comes with "critical thinking" that prioritises app that you are currently using to make sure your experience is fluent. This way, MIUI 9 prioritises resources that will be allocated to apps, instead of apps themselves.
Universal Search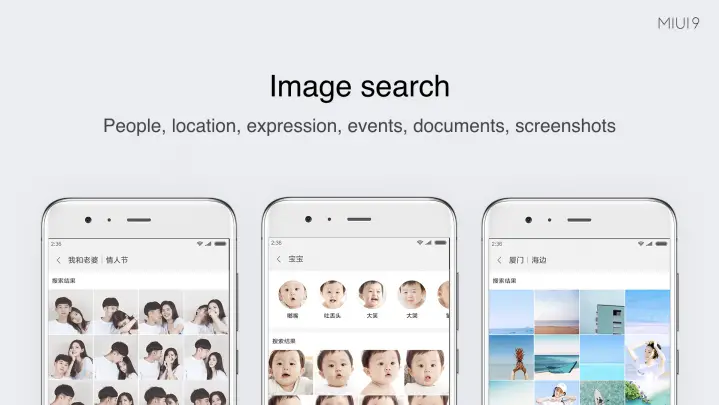 Xiaomi has also improved the search functionality in MIUI. You can use it to search for "people, location, expression, events, documents, screenshots".
Smart Assistant
An extension of its universal search feature, the Smart Assistant can be used to search for anything – texts, photos and much more.
Smart App Launcher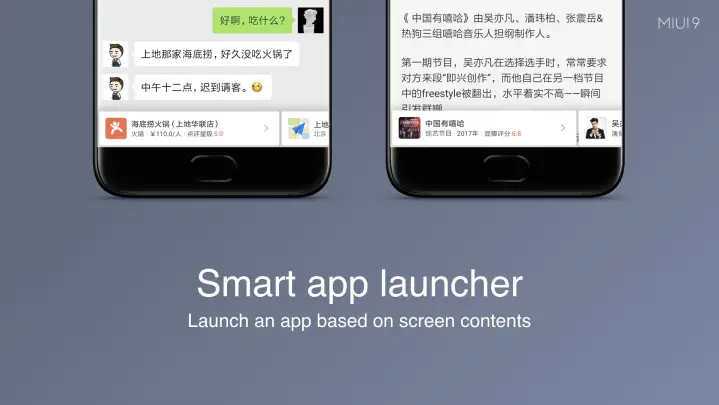 Another feature that Xiaomi unveiled today was Smart App Launcher. You can now launch any app in two steps, based on the contents on the screen.
MIUI 9 Eligible Devices and Release Data
As mentioned before, 35 Xiaomi phones are eligible for the MIUI 9 update. You can check out the full list of devices here.
Xiaomi also revealed the expected MIUI 9 Global Beta release dates, which are as follows:
August 11th, 2017
MIUI 9 Global Beta ROM for Mi 6 and Redmi Note 4 Qualcomm / Redmi Note 4X
August 25th, 2017
MIUI 9 Global Beta ROM for Mi Note 2, Mi 5, Mi 5s, Mi 5s Plus, Mi Max 2, Mi Max 32G, Mi Max 64G/128G, and Redmi 4 (India Version) / Redmi 4X will be released to the public!
Late September 2017
MIUI 9 Global ROM for Redmi 2, Redmi 2 Prime, Redmi 3/Prime, Redmi 3S/Prime, Redmi 4A, Redmi 4 Prime, Redmi Note Prime, Redmi Note 2, Redmi Note 3 Qualcomm, Redmi Note 3 Special Edition, Redmi Note 4 MTK, Mi 2/2S, Mi 3, Mi 4, Mi 4i, Mi Note, and Mi MIX will be successively released to the public!