India based smartphone maker Intex has recently leaped in the Feature phone race. With the launch of Intex Turbo+ 4G, Intex has become the third manufacturer to start making 4G feature phones.
To start with, Intex is the company which is being reported to manufacture the JioPhone. The newly announced Intex Turbo+ 4G is a feature phone with similar display, battery, and OS as seen on Jio Phone. So why make a Jio Phone clone?
The Intex Navratna Range
Intex has introduced the Turbo+ 4G as part of its Navratna series. The series comprises of 8 feature phones with 2G connectivity. So Intex is not only after the Jio Phone market, but we can see it targeting the feature phone market as a whole.
Why this Feature phone race?
The answer to this question is two-fold.
One, India is a country where we have a majority of feature phone users even today. This is so because of the much expensive pricing of smartphones. Secondly, feature phones with 4G connectivity are an inexpensive way to access services on internet, without upgrading to or paying the price for a smartphone.
Intex Turbo+ 4G and Jio Phone commonality
The interesting part about this feature phone entry from Intex, is their feature phone, the Turbo+ 4G. Firstly, Intex is the company which is said to manufacture Jio 4G feature phones, so it is surprising to see Intex jump in the market with its own new device. Secondly, the Intex Turbo+ 4G comes wkth the same KaiOS that will run on the JioPhone.
So with close pricing and similar hardware and software, why is Intex trying to capture the market of JioPhone? It may be so because this will give you the option to choose between the Sim-locked JioPhone, or the Intex Turbo+ 4G, which may offer you the freedom to choose your operator.
The Jio Phone Trigger
With Jio Feature phone, Reliance Jio has started a chain reaction, under which many companies are shifting focus to feature phone market. Firstly, the newly found 4G feature phone market has a vast untapped audience.
Secondly, the plans offered with JioPhone are the most competitive ones. You can get unlimited voice calls, data, SMS and Jio apps access at Rs. 153 only. These highly subsidized prices are there because Jio phone will come locked to a Jio Sim card, not allowing you to switch operators.
Secondary phone market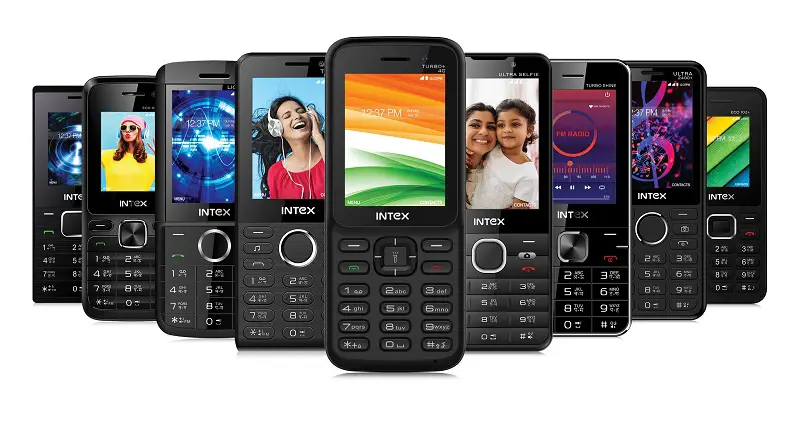 An underrated but big market exists in India. This market is based on the secondary phones used by Indian people. We often find people carrying Feature phones along with their primary smartphones.
The introduction of Jio Feature phone has also made this group interested in buying the Jio 4G feature phone. Also, with other manufacturers entering the market, we may see people carrying 4G feature phones as WiFi hotspots to avail bundled data and other offers.
Conclusion
We don't have a clear idea about what Intex is up to, but seeing how it is unfolding, we should wait till the JioPhone along with other similar 4G feature phones hits the market. Let's see how India responds to the comeback of feature phones.