With Apple launching the new iPhone lineup and Samsung coming up with the Galaxy Note 8, there is a competition going on here. So what should your next phone be? The Samsung Galaxy Note 8, or the newly unveiled Apple iPhone 8?
To level the field here, we have come up with 5 reasons justifying why the Samsung Galaxy Note 8 is better than the Apple iPhone 8. These reasons range from the looks and design to the very core of both these devices. Read on.
Reasons why Galaxy Note 8 is better than iPhone 8
Same old design
While sticking to your traditional values is good, Apple has done so dearly with the iPhone 8. The device comes with the conventional iPhone design with the Physical Home Button still there and all the bezels intact. The only change here is that the iPhone 8 features a Glass back.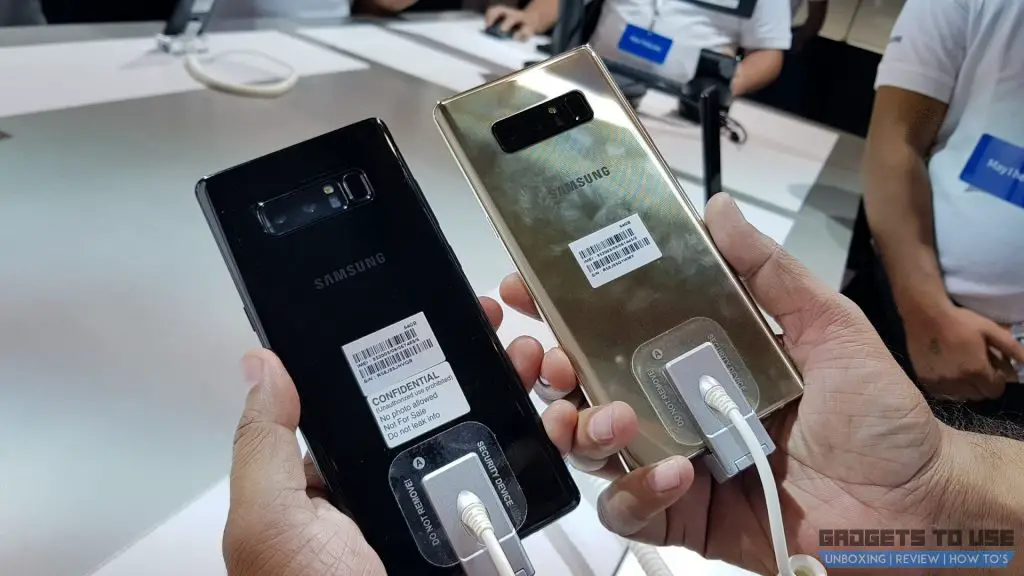 Samsung Galaxy Note 8 on the other hand, offers a more refreshed look with its nearly bezel-less display and glass back. The Note 8 has a rear-mounted fingerprint sensor so the front of the phone has minimal bezels, which makes it compact even with a bigger screen size.
Bigger display
The Apple iPhone 8 is out of the equation entirely, offering just a 4.7-inch Retina display. While the display on this iPhone comes with True-Tone which is good, it is just not comparable to the one on the Samsung Galaxy Note 8.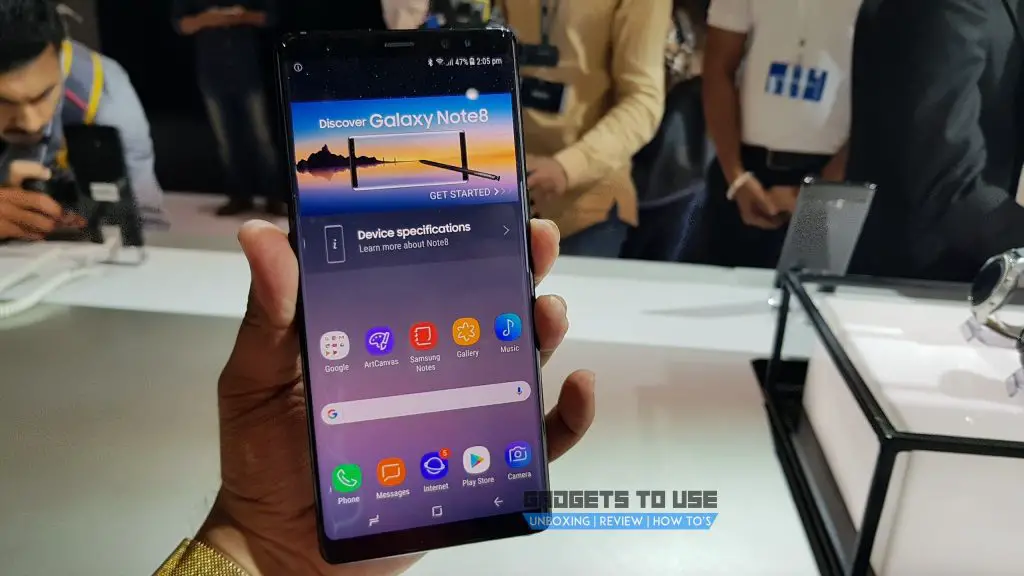 Coming to Samsung, the Galaxy Note 8 packs a 6.3-inch Super AMOLED panel with Quad HD+ resolution. An 18.5:9 aspect ratio and improved S-Pen are added advantages. Also not to forget, the Note 8 also equips an Always-On display which shows notifications and clock all the time.
Cameras and Facial Recognition
The third reason we have here is important for photography enthusiasts as well as for those interested in the security of their data. The iPhone 8 does not come with Facial recognition and relies on fingerprint unlocking. Despite Apple having introduced FaceID, the company kept it limited to the iPhone X, leaving the iPhone 8 with just biometric security.
While biometrics are not bad at all, Flagships should offer more. The Samsung Galaxy Note 8 secures your data with an Iris Scanner along with a rear-mounted fingerprint sensor. So you have more options for securing your data however you want.
In terms of cameras too, the iPhone 8 offers a 12MP single camera on the back with 80% more light and OIS. The Samsung Galaxy Note 8 offers a better camera setup, also with dual OIS on both rear cameras. Compared to the iPhone 8, the Note 8 features Dual 12MP cameras with a wide angle lens and a telephoto lens, both with independent OIS.
Battery capacity
While Apple did not announce the battery capacity, it was said that it lasts '2 hours longer' compared to the previous iPhone. Well, that is certainly better but it still does not beat what Samsung offers. The Samsung Galaxy Note 8 features a 3,300 mAh battery which is sufficient to last a full day of usage.
Memory and Connectivity
Alright so here are the two most essential things on a smartphone, memory, and connectivity. The Apple iPhone 8 comes with up to 256GB onboard storage and does not support a microSD card. While most of us won't be able to even fill up this memory, the Samsung Galaxy Note 8 offers 64GB onboard storage with 256GB expansion option using a microSD card.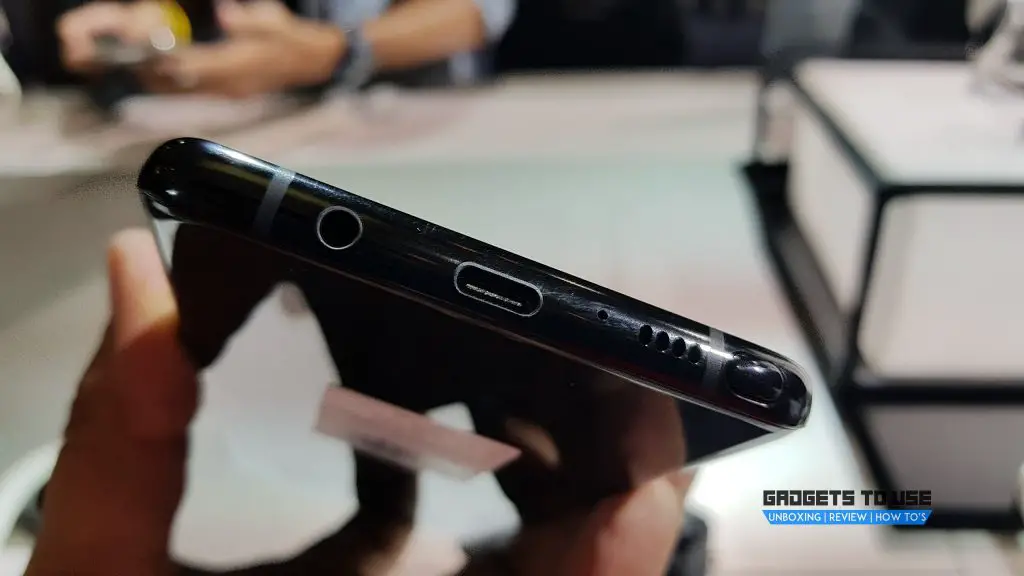 Apart from memory, the Samsung Galaxy Note 8 has a 3.5mm earphone jack and a USB Type-C port, whereas Apple does not give a 3.5mm earphone jack, they have a lightning port instead of Type-C, making the iPhone 8 less universal.
Samsung DeX (Bonus reason)
Okay so here is one more feature that Apple does not offer with the iPhone 8. The Samsung Galaxy Note 8 comes with DeX capability. With DeX, you can dock your Samsung phone into the DeX station and turn any setup into a computer with all your data right on your phone.
Conclusion
So here are our top 5 reasons and a bonus reason as to why the Samsung Galaxy Note 8 is a better choice over the iPhone 8. While iPhone has the iOS 11 backing it, making it seamless in performance, Samsung Note 8 comes with optimized Android which is brilliant and functional.
We do not intend to discourage Apple fans or anyone who wants to go for an iPhone 8. This article is just meant to point out some key points that Apple and Samsung are offering at a similar price. While Apple did introduce some great features, they are sadly reserved for the iPhone X.