Google is consistently improving its assistant over a range of devices, the latest is the Bose QuietComfort 35 II. Although Bose has not announced these headsets yet, it is confirmed that it will be coming with Google Assistant Button. This will be the first headphones from Bose that will be featuring the Google's digital assistant.
The upcoming headphones will be featuring a new "Action Button" for activating Google Assistant. The button will be situated on the left cup of the headphone and will not be equipped in any other Bose headphones. With this, users will be able to read or send messages, ask questions, control music and do much more. To use the assistant, you need to long press the Google Assistant button.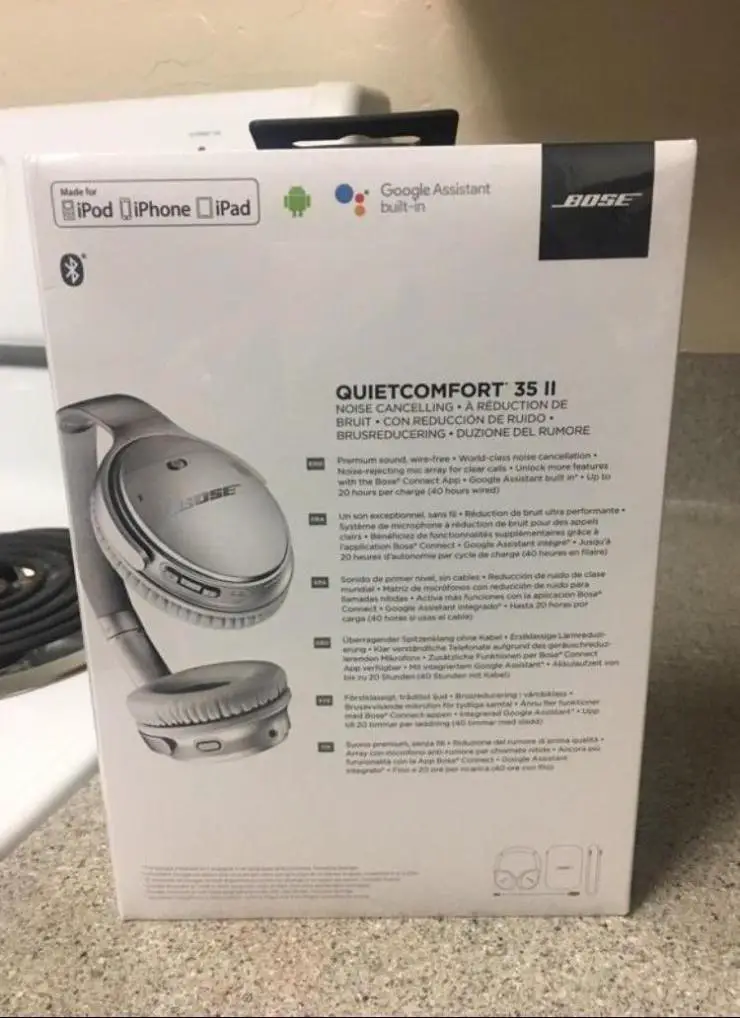 The Assistant is also present with Siri for iPhone users. But, to make this built-in assistant useful, a user needs to have a smartphone tucked away in the pocket. From an image leaked by a Reddit user, the QuietComfort 35 II headphones reflects the 'Google Assistant built-in" logo. In terms of design, the QuietComfort 35 II resembles its predecessor and no major changes are made to the headphones. These headphones will come in black and silver variants. According to Bose, it will be having 20 hours of battery life.
Although there is no official information about the launch from the company, it is expected that these headphones will soon be available in the market. The images of these headphone were also leaked last month with one extra button and now it is confirmed that the extra button will be for assistant. As the core functions of the headphones are pretty much same, the company has chose to name it as "QuietComfort 35 II' instead of using 45 or a different nomenclature.
The headphones offer best noise cancellation around and Bose has now given users more ways to customize the level of ANC via software updates that have been released in recent months. The battery life of 20 hours is surely impressive and improved but, the real stats will be revealed once it is used by the real users.