[sociallocker id="88183″] [/sociallocker]
The smartphone industry is ever evolving with something new every now and then. From improvements in performance to camera and design, everything keeps changing with every new launch. If we talk about design only, sleek designs, metal bodies, and the bezel-less displays have become the latest fad this year. Especially the bezel-less display, it seems like the trend in the market that everybody is loving. More phones with minimum bezels are coming every other day.
The new design with almost no bezel at top and bottom of the device make the display what they say-infinity. The new design is enticing and looks premium as well. Moreover, narrowing the bezels increases the area of the display, thus giving us more screen area to make use of.
Owing to a bezel-less display the fragility of the device increases which is why it is still not a mainstream feature and also a premium one. Still, we see new phones having bezel-less displays very often now. The devices starting at as low as below Rs. 10,000 and going as high as Rs. 60,000 can be found in this category. here, we have compiled a list of some the best bezel-less phones available in India.
Samsung Galaxy S8 and S8+
The Samsung Galaxy S8 and S8+ are this year's flagships from the South Korean giant. The phones do not need any introduction as they are the true definition of an infinity display. These are currently one of the best Android phones that you can buy today. The company has been touting the curved 'Edge to Edge' display with the flagship and they may have perfected it. The S8 and S8+ look amazing with the infinity display.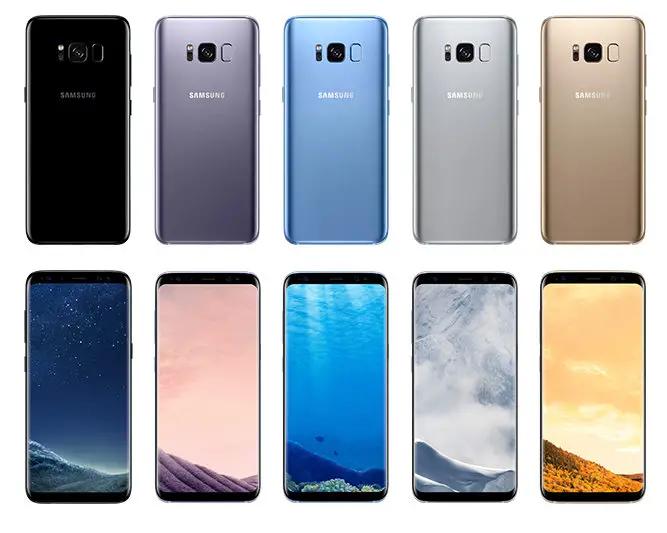 Specs:
Display: S8 – 5.8-inch, S8+ – 6.2-inch, Quad HD+ 2960 x 1440 pixels
Processor: Octa-core Exynos 8895
RAM: 4GB (S8), 4GB/6GB (S8+)
Storage: 64GB (S8), 64GB/128GB (S8+)
Rear Camera: 12MP
Front Camera: 8MP
Battery: 3,000mAh
Samsung Galaxy Note 8
After the recall of the Samsung Galaxy Note 7 due to exploding batteries, Samsung has made a successful comeback in its Note series with the Galaxy Note 8 this year. The Samsung Galaxy Note 8 comes with minimal bezels on top and bottom and follows the Infinity Edge design. Despite a big display of 6.3-inch, the device is true bezel-less and also easy to hold.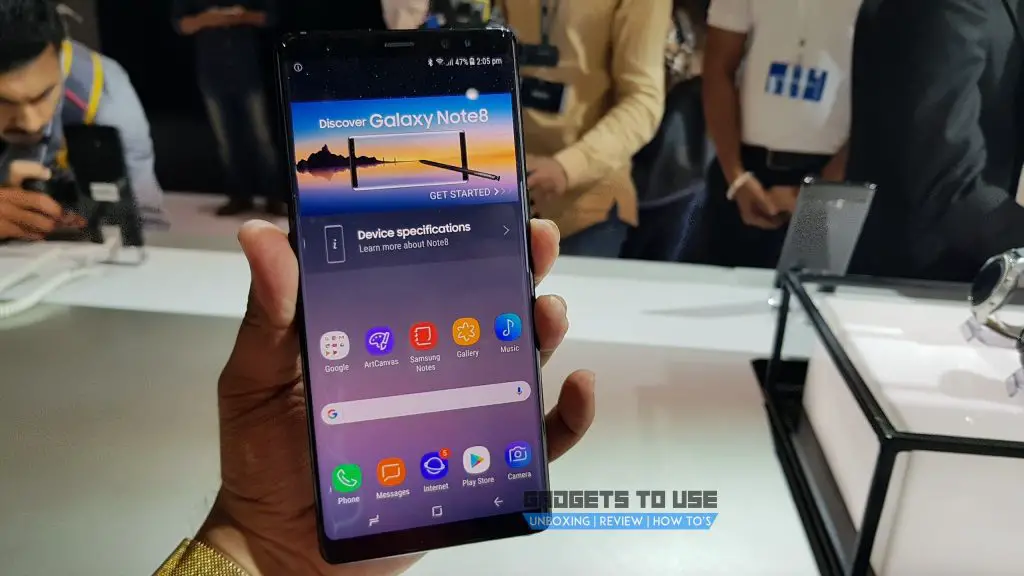 Specs:
Display: 6.3-inch, Quad HD+ 2960 x 1440 pixels
Processor: Octa-core Exynos 8895
RAM: 6GB
Storage: 64GB
Rear Camera: Dual 12MP
Front Camera: 8MP
Battery: 3300mAh
LG G6
Just like Samsung, another South Korean giant, LG is also using a full view display with 18:9 aspect ratio on its latest flagship LG G6. However, LG's design approach is completely different as it does not offer a curved display like Samsung. The LG G6, with its ultra-thin bezels, offers one of the sleekest and unique designs on a flagship this year.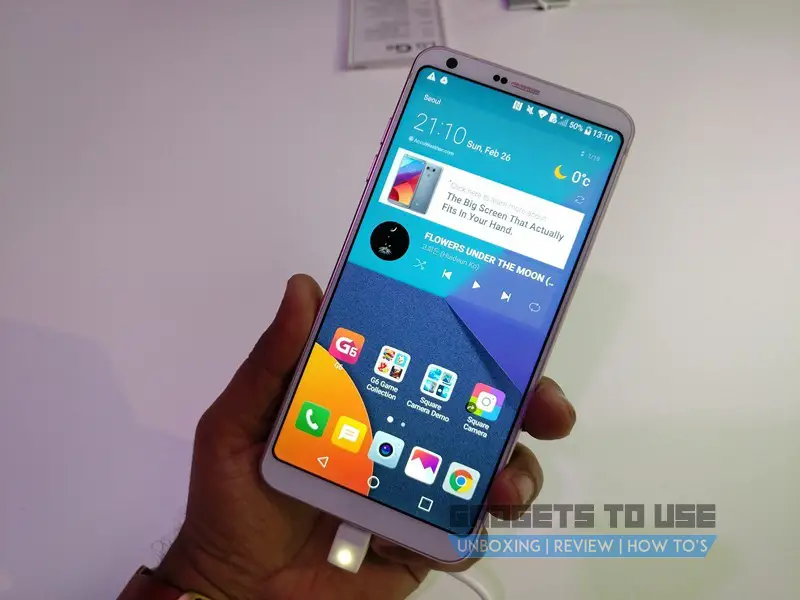 Specs:
Display: 5.7-inch, 2880 x 1440 pixels
Processor: Qualcomm Snapdragon 821
RAM: 4GB
Storage: 64GB
Rear Camera: Dual 13MP
Front Camera: 5MP
Battery: 3300 mAh
Mi Mix 2
Xiaomi has launched the successor of the Mi Mix, the Mix 2 which is another bezel-less device. The Mi Mix 2 was launched earlier this month in India. The latest edition in bezel-less displays, the Mi Mix 2 comes with a 5.99 inch full HD+ IPS LCD display with a resolution of 2160 x 1080 pixels. The phone offers a screen-to-body ratio of 80.8% and an aspect ratio of 18:9 which makes it truly an infinity display device.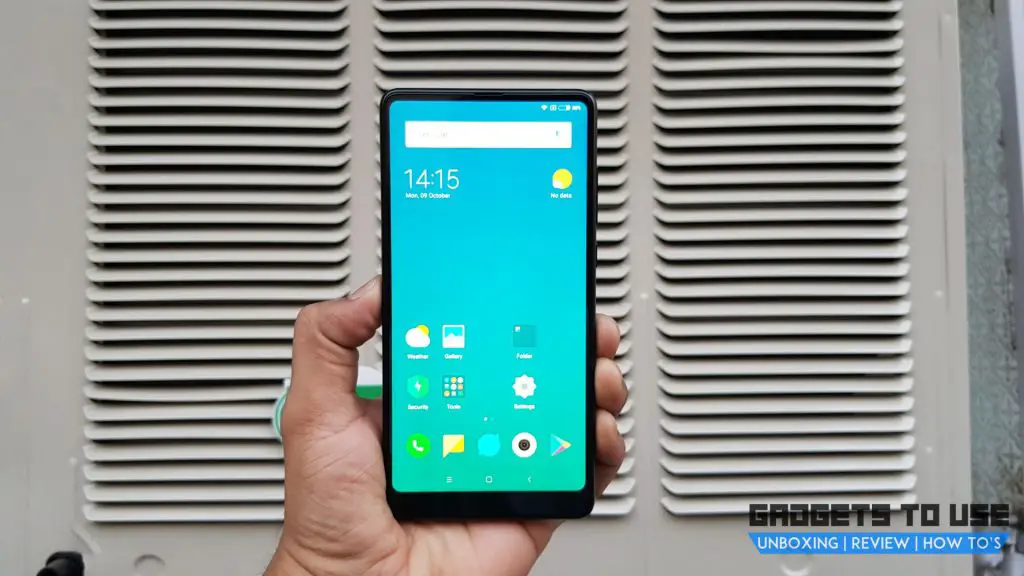 Specs:
Display: 5.9-inch, 1080x2160pixels
Processor: Qualcomm Snapdragon 835
RAM: 6GB
Storage: 128GB
Rear Camera: 12MP
Front Camera: 5MP
Battery: 3400 mAh
Vivo V7 Plus
The Chinese smartphone maker Vivo also didn't lag in the race of infinity displays. The company launched Vivo V7 Plus back in August in India. The V7+ features a 5.99 inch HD+ (1440 x 720 pixels) IPS display with 18:9 FullView display and 2.5D curved glass. It comes with Corning Gorilla Glass 3 protection. The device has not been priced as aggressively as its competitors.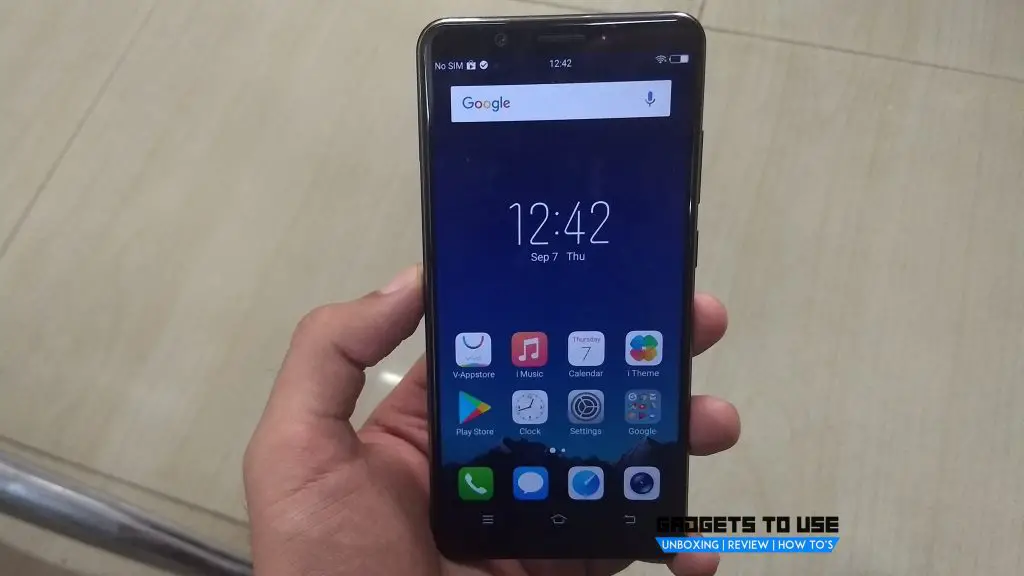 Specs:
Display: 5.9-inch, 720 x 1440 pixels
Processor: Qualcomm Snapdragon 450
RAM: 4GB
Storage: 64GB
Rear Camera: 16MP
Front Camera: 24MP
Battery: 3225 mAh
Huawei Honor 9i
Huawei's sub-brand Honor launched it infinity display device dubbed as Honor 9i just last week in India. The phone offers quite good specifications along with infinity display for you in almost all the departments. The recently launched Honor 9i has brought the bezel-less technology to the mid-range devices. The Honor 9i price in India is just Rs 17,999. Another highlight of the device is that it comes with four cameras.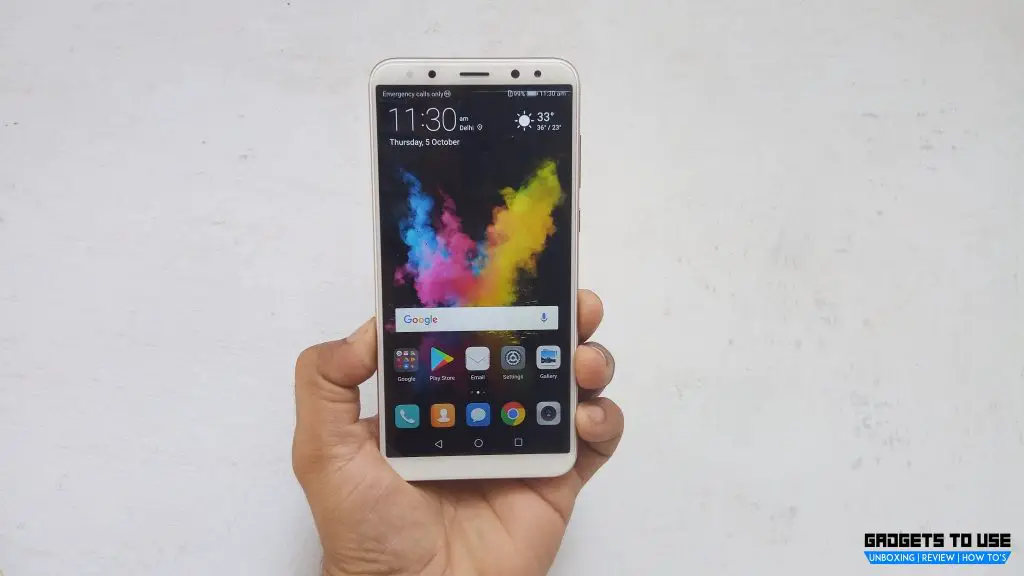 Specs:
Display: 5.9-inch, 1080 x 2160 pixels
Processor: Huawei's Kirin 659
RAM: 4GB
Storage: 64GB
Rear Camera: Dual 16MP+2MP
Front Camera: Dual 13MP+2MP
Battery: 3340 mAh
Apart from Honor 9i, if we look more into budget category there are some others as well that can make it to this list of infinity displays. The devices like LG Q6 and Micromax Canvas Infinity are also some of the Infinity display phones, that come in the budget segment.
Moreover, not only these but also companies like Apple too did not remain untouched from the latest trend. Following the new industry trend, the company also launched the latest iPhone X with all glass and almost no bezel. All of these phones broadly represent the future of smartphones wherein more and more smartphones would be with infinity displays.
Which of the infinity display device among above-mentioned ones did you like the most? Please let us know in the comments below!