Popular third-party keyboard app SwiftKey has just made their Photo Themes feature available in the stable version. With Photo Themes, you can now customize SwiftKey with an image of your choice, allowing you to make your own themes.
Not only this, the Microsoft-owned SwiftKey has also partnered with National Geographic contributing photographer, Keith Ladzinski. Thanks to this partnership, you now get to choose from 12 nature-images that will be SwiftKey exclusives. The new feature was first revealed in SwiftKey Beta in October.
Photo Themes on SwiftKey keyboard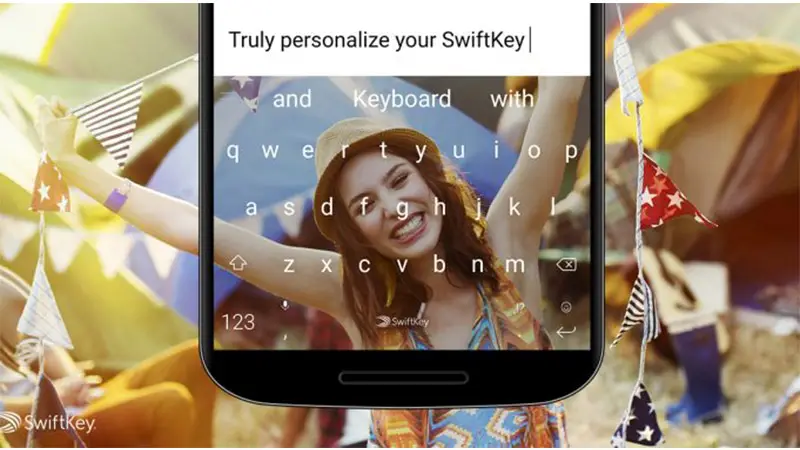 SwiftKey is already one of the most popular third-party keyboards for Android and iOS and comes with over 100 themes to choose from. The keyboard now supports Photo Themes, allowing you to use the images you want as the background of your keyboard.
First, you need to download the SwiftKey keyboard for Android or iOS and open the app for setup instructions. After the setup is complete, go to Themes > Custom > Design New Theme. Once here, you can upload your own image from the gallery to your keyboard.
If you're an Android user, you can adjust the opacity using a slider. SwiftKey also allows you to enable or disable key borders and symbols. For iOS users, you will be able to customize the color of keys that pop up when using the keyboard.
The new Photo Themes feature also gets you 12 exclusive images from National Geographic contributing photographer, Keith Ladzinski. You can use these nature-based images as a background on your SwiftKey keyboard.
SwiftKey customization competition
To make Photo Themes release special, SwiftKey is running a competition to award the best customization done using Photo Themes. You have to take a screenshot of your customized SwiftKey keyboard and post it on Twitter with the hashtag #photothemes. The prizes are a SwiftKey hoodie sweatshirt or an Amazon gift card worth $150 (roughly Rs. 9,700).