LG Electronics has announced the launch of its Air Purifiers range- LG PuriCare. The company has introduced three new models in its LG PuriCare range. The LG air purifier price in India starts at Rs. 43,580 and these are available at various offline stores and Amazon.in.
With the rising concern of air pollution in North India which is deteriorating every passing day, air purifiers have become a necessity in order to clean the air surrounding us. These latest Air Purifiers from LG offer powerful filtration that reduces the harmful substances from the air and keeping the room air fresh and clean.
LG Air Purifiers key features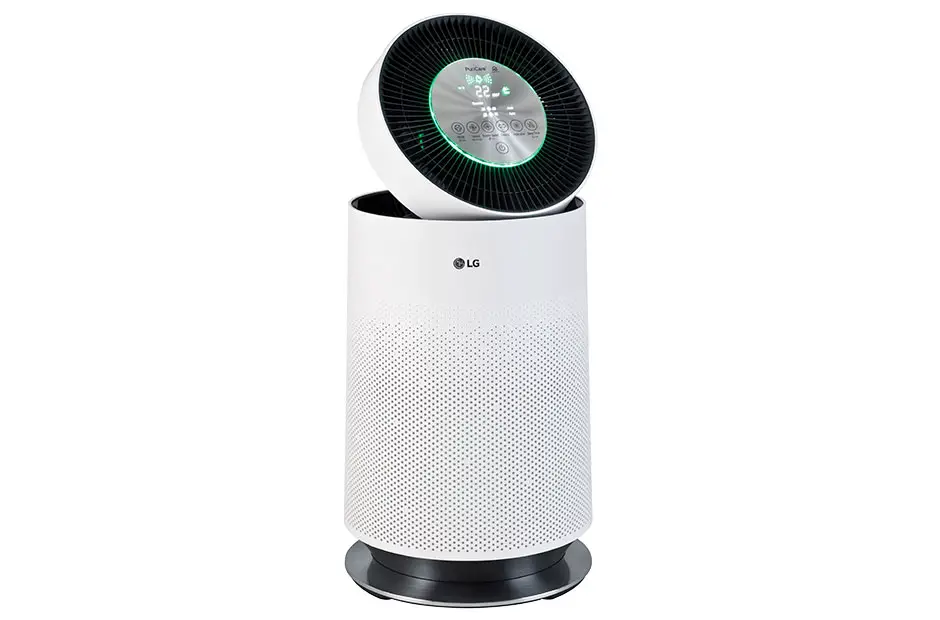 360-degree purification
The latest LG purifiers are equipped with unique 360-degree purification, it absorbs pollutants from all directions of a room. It features an axial-centrifugal fan, and guide vane with Chevron nozzle which makes it 20% extra powerful, compared to other conventional air purifiers.
Powerful Clean Booster
LG PuriCare features a clean booster that helps maintain a clean airflow up to 7.5 m away by creating a circulating air stream. Thus, it distributes all of the clean air with the help of rotating clean booster throughout the room.
6 – Step Filtration
LG air purifiers purify the space with qualified 360° filters. These 360° filters filter microparticles, harmful gases, and odors effectively. The inflow air goes through the filtration system which has 6 step filtration process that eliminates various kinds of harmful substances.
PM 1.0 Smart Sensor & Smart Display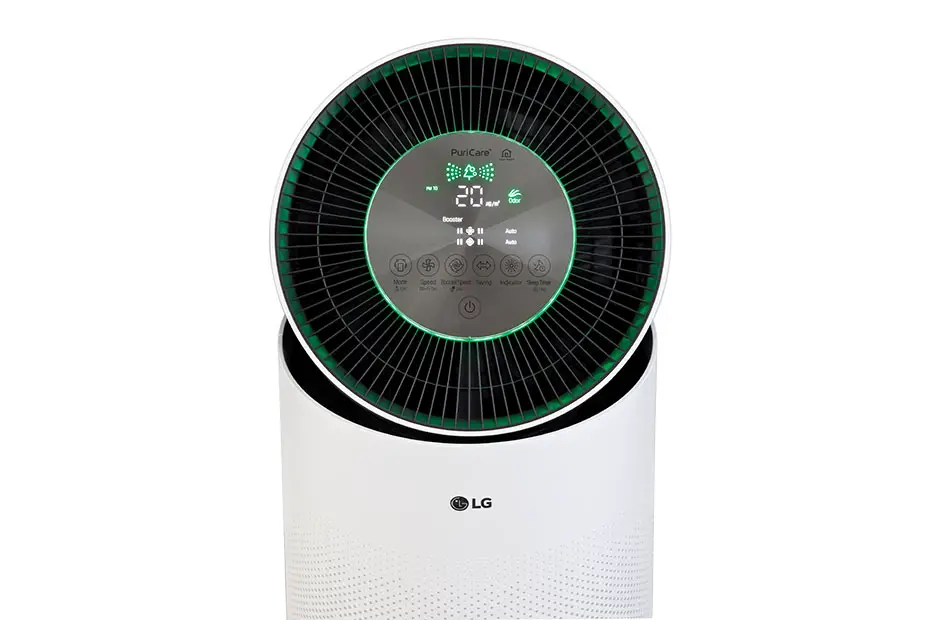 The latest Air Purifiers from LG also show a real-time reading of your pollution level with its smart PM 1.0 and gas sensor that automatically sets the air flow and operation cycle. It also features a Smart display, a lighting system which shows 6 different colors based on the pollution level. One can easily check air quality from a distance or at night with Smart Display.
Baby Care Mode
LG PuriCare also delivers clean air at the low places of the room such as floors where babies stay. It has an independently working lower duct which offers clean air to the bottom close to the floor softly.
Quiet Operation and Smart ThinQ
LG air purifiers come with the smart inverter so that you can enjoy clean air while it remains quiet. Its peaceful operation keeps noise levels as low as 20dB. It also comes with a Smart ThinQ feature that helps to check pollution level and control the air purifier from anywhere.
Price and Availability
The LG PuriCare comes 3 models. LG PuriCare AS40GWWK0 is priced at Rs. 43,580. While the other models are- LG PuriCare AS60GDWT0 which is priced at Rs. 59,930 and LG PuriCare AS95GDWTO costs Rs. 98,080. The LG air purifiers are available at major offline retail stores and online at Amazon.in.