India's largest telecom operator Airtel has rolled out two more affordable internet plans at Rs. 157 and Rs. 49 for prepaid users in some circles. After stepping into the 4G VoLTE market, this step by Airtel is further leveling up the game with competitive prepaid plans.
While the plan is not confirmed to be an open-market plan, it will appear under the 'Special offers for you' segment of the My Airtel app. These plans are offering 4G/3G/2G mobile data with no calling or SMS. However, Airtel earlier introduced prepaid combo packs with up to 70 days validity.
Airtel Rs. 157, Rs. 49 prepaid data plans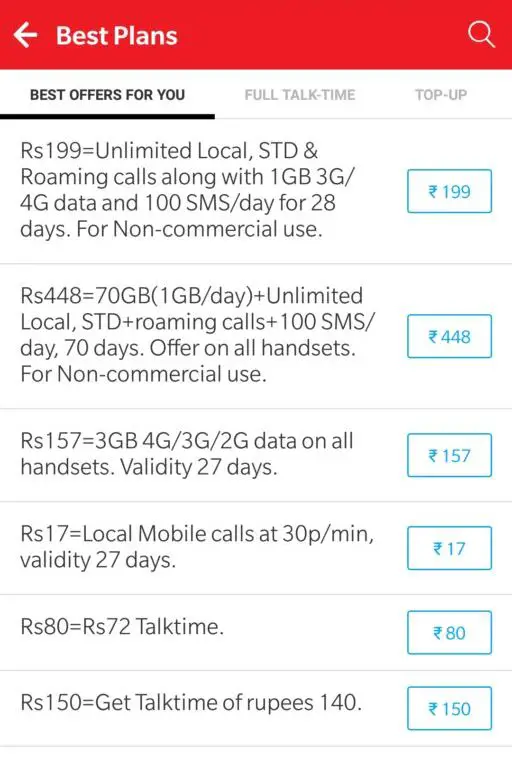 Starting with the Rs. 157 prepaid data plan, Airtel is offering 3GB 4G/3G/2G mobile data with a validity of 27 days. Since this plan does not offer any calling or combo benefits, it is only for internet-centric users. While this one has a longer validity, Airtel has also introduced a pack for instant usage.
The Rs. 49 prepaid recharge will give you 1GB 4G/3G/2G mobile data with a validity of 1 day. While the validity could have been more, the plan is a good option for occasional internet users. With 1GB data, you can get all the essentials you want. Airtel has not commented about data-rollover or prepaid promise being applied to these plans.
How to Recharge
The Airtel Rs. 157 and Rs. 49 plans are not confirmed to be open market plans. Both the plans will appear under the 'Best offers for you' segment on your My Airtel App. You can get the app for Android as well as iOS.
In the app, tap on recharge and punch in the Airtel prepaid number you want to recharge. If the plan is available for your circle, you will get it in the Best offers section.