WhatsApp is one of the most popular instant messaging apps with loads of features, but did you know you can read deleted messages on WhatsApp? While the 'Delete for everyone' feature on WhatsApp works just fine, we are sometimes curious to see what actually got deleted.
To check this, we have a simple app that allows you to read the WhatsApp messages that were deleted for everyone by the sender. You can check these messages using a simple free app from the Play Store.
Check Deleted WhatsApp messages
Notif Log Notification History is an app available for free on the Google Play Store. The app lets you look into the notification log of your Android smartphone. Any information sent or received on your device is recorded in the notification log, and this app lets you look into it.
Less than 3MB in size, it is a simple app and lets you easily check the messages deleted by the sender on WhatsApp. You can download the app for free here. After you've downloaded the app, here is how to see the deleted messages.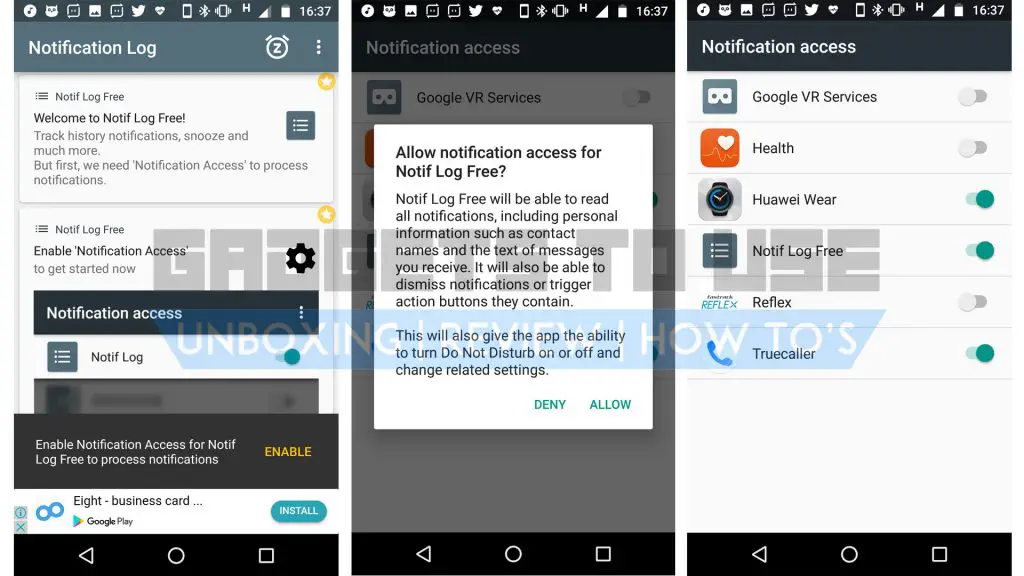 Open the app and tap 'Enable' at the bottom of the screen.
On the next screen, allow Notif Log Free to access your notifications.
After this, you can come back to the app and sort the applications from which you want the data recorded.
Now, click on the three-dot button on the top right of the screen, tap on 'Exclude apps' and tick the apps you don't want to record. This way you'll get only the data you want. Also, you can snooze incoming notifications so you don't get a ping for each incoming message.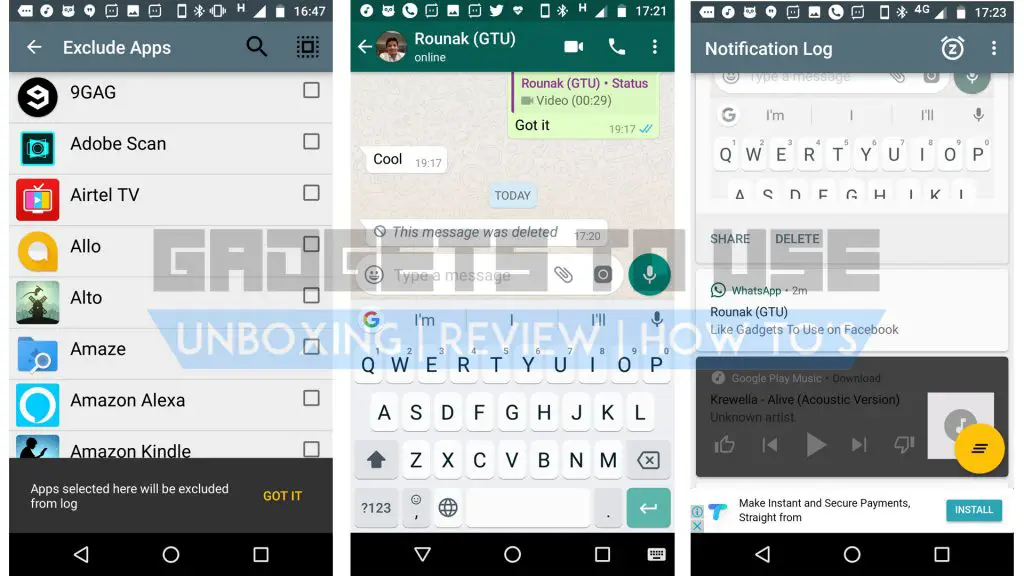 Now if anyone sends you a message and deletes it before you have seen it, you can come to the app and see the message that was sent. However, images and videos are not stored in this app, so you can check text messages only.
Alternatives
While Notif Log free is a good app, there is an alternative also available on Play Store. The Notification History Log app also does the same function but lacks the advanced features that are given in Notif Log.
We also noticed pop-up advertisements on this app which were pretty annoying. If you're looking for a complete package, we suggest the Notif Log app.