Mountain View based tech giant Google has finally shut down the Chrome Apps web store section for Windows and Mac. While this move was announced last year only, we get to see the action today. The app section is no longer visible.
While Google hasn't made any official blog stating the same, the sudden disappearance of Apps segment says it all. Chrome Extensions and themes are still intact, and the web store is loading as usual. Arstechnia was the first to report the removal of Chrome apps from the Chrome Web Store.
What are Chrome Apps?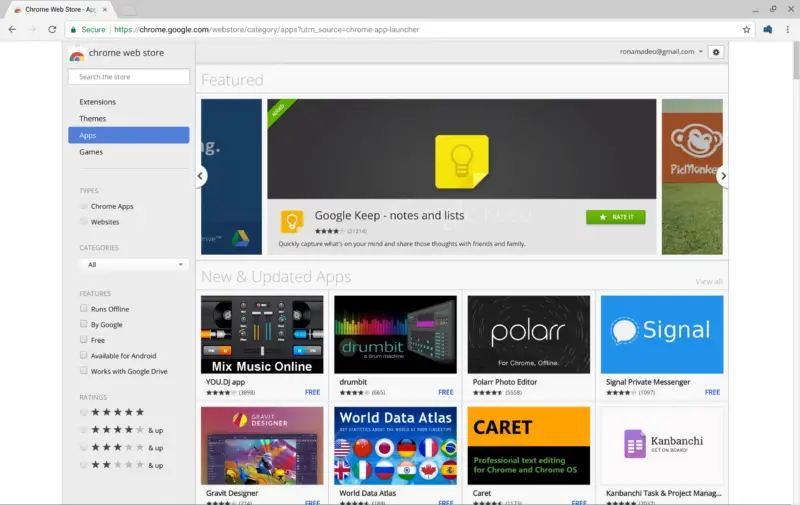 Chrome apps are essentially divided into two categories, Packages apps, and Hosted apps. While hosted apps are dedicated bookmarks, packaged apps are fully-functional apps that can run in the background and access hardware.
Google last year decided to kill Chrome apps as these were being used by just 1% of the active users. While the apps are removed from Windows, Mac, and Linux platforms, they will remain operational in Chrome OS. It is so because desktop users were not making much use of these apps.
Apart from the apps, Google has spared the extensions like Hangouts for Chrome. These extensions make daily usage easy for Google Chrome users. However, you can still use the Chrome apps that you installed previously. Full support will end in Quarter 1 next year.
What's next?
After the complete removal of Chrome apps, Google is apparently working to introduce Progressive Web Apps (PWAs). These are web pages with certain app-like features for an immersive experience. The features include a full-screen UI, Installability, offline functionality, and push notifications.
Google has not commented on the removal of Chrome apps from Chrome OS or upgrading Chrome OS with PWAs. We look forward to seeing PWAs bring more functionality and make it easier for more developers to build lightweight fully-functional apps.