California-based tech company Synaptics has announced the mass production of their under-display fingerprint sensor called Clear ID. The system will allow smartphones with infinity displays to completely remove the bezels from the bottom.
While Qualcomm and Vivo presented similar technology back in July, Synaptics is the first to put it to mass production. The company has partnered with the top 5 OEMs to get an under-display fingerprint sensor on tier 1 smartphones i.e. upcoming flagships. It will not only eliminate the bezels but it is also highly secure.
Synaptics Clear ID and How it will work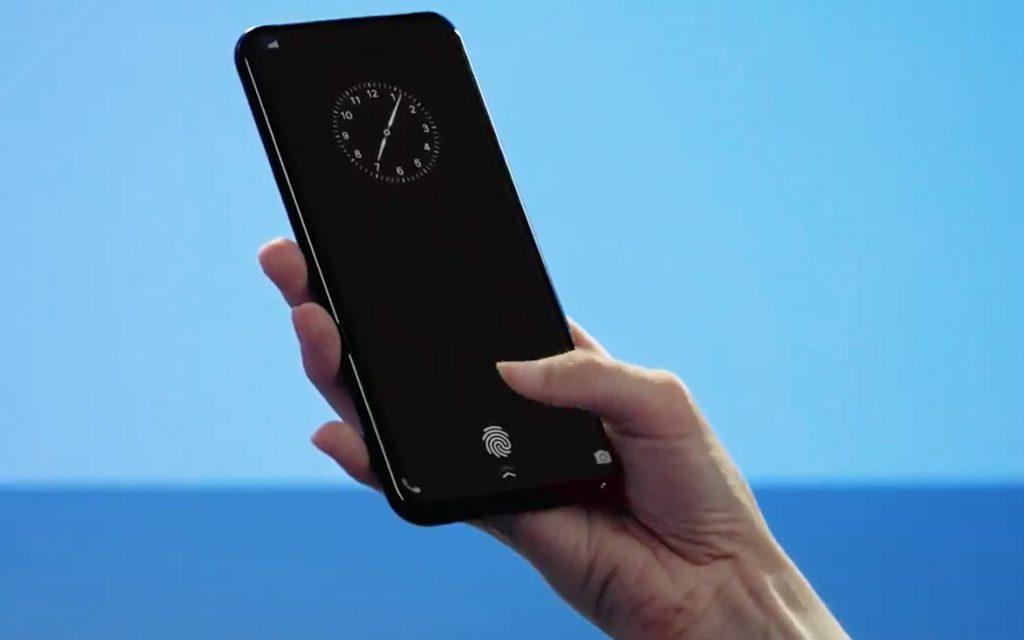 The Synaptics Clear ID is an under-display fingerprint sensor which is the first of its kind to undergo mass production. While front-mounted fingerprint readers are preferred by consumers, they result in chunky bezels at the bottom of the phone.
With an under-display fingerprint reader, Synaptics can eliminate the bottom bezel of the phones to make a truly infinite display. The sensor comes with PurePrint anti-spoof technology that helps it differentiate between real fingers and spoof.
Not only that, it includes Quantum Matcher for adaptive fingerprint template. This means the fingerprint sensor will conveniently detect and adapt to your fingerprints in different positions. Synaptics Clear ID manages to securely detect your fingerprint and give your smartphone extra screen space at the same time.
Under-Display fingerprint sensor: The next big thing?
While bezel-less displays are trending, there are components that are compromised to achieve it. The best example is the Samsung Galaxy S8, which was criticized for its awkward fingerprint sensor placement.
While rear-mounted sensors are not preferred, they are coming on major flagships as the front bezels need to be minimized. However, with the Synaptics under-display fingerprint sensor, you will get a front-mounted fingerprint reader and that too without compromising other components. Now we have to wait for the mass production to begin and we may see under-display fingerprint sensors as the next-big-thing in the coming year.