Google Assistant, the virtual assistant from Google is now rolling out to phones running Android 5.0 Lollipop and Android tablets running Android 7.0 Nougat and Android 6.0 Marshmallow. The Google Assistant was already available for phones running Android 6.0 Marshmallow and above, smart speakers and Android Wear watches.
With the rollout to more Android devices, Google Assistant will now be available for around 80 percent of active Android devices in the world. This will help the search giant to take on Amazon's Alexa and Apple's Siri with billions of Android users now using the feature.
Google Assistant on Tablets
Google Assistant support for tablets will be rolling out over the next few days to those tablets that are running Android 6.0 Marshmallow or above. Android tablet users with the language set to English in the U.S. will get the feature very soon.
Google Assistant for Android Lollipop phones
Earlier this year Google rolled out its Assistant to Android 6.0 Marshmallow and higher devices with Google Play Services. Now, they are adding Android 5.0 Lollipop devices to the list. This will be rolled with the update and once you get the update, the new Assistant app will appear on your all apps list.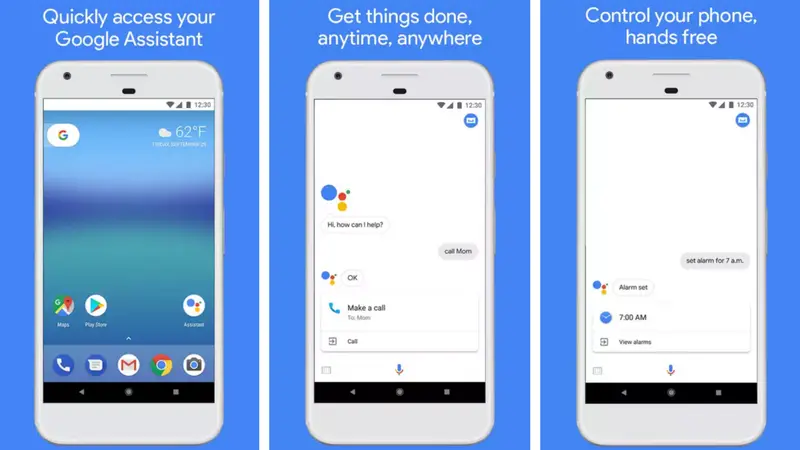 The Google Assistant on Android 5.0 Lollipop has already started to roll out to users in the U.S., UK, India, Australia, Canada, and Singapore, who have set the language to English. Moreover, in the U.S., Mexico and Spain Spanish language users will also get the Assistant. Users in Italy, Japan, Germany, Brazil, and Korea will also get the virtual assistant in coming weeks.
Google introduced its virtual Assistant back in May 2016 at Google developer conference alongside the Allo messaging app and the Google home smart speaker. The standalone Assistant debuted on the Play Store as well in October this year. Recently, at Google for India event in New Delhi, Google announced the upgraded Assistant with better optimisation for Indian users and a special edition of Google Assistant for the JioPhone.