A US-based Kickstarter project, the Zanco Tiny T1 is now claimed to be the world's smallest mobile phone. The device comes with a 0.49-inch OLED display. While the device is yet to undergo mass production, it is compatible globally with all SIM cards.
The Zanco Tiny T1 is a 2G mobile phone with text and talk capabilities. It works with a single SIM and can store up to 300 contacts and 50 SMS at a time. The phone comes basic specifications, the size and the form factor makes it the world's smallest mobile phone. Here are the complete specifications.
Zanco Tiny T1 Specifications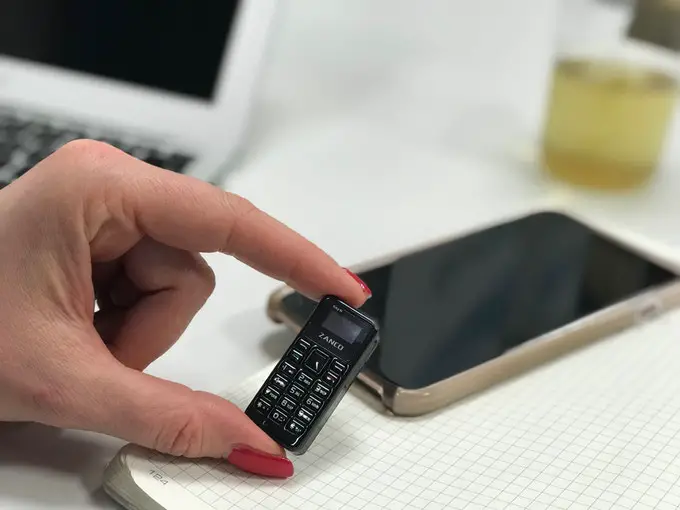 Talking about this smartphone, it is a US-based project which is still under Kickstarter. The phone has raised USD 55,970 with 896 backers while the aim was to make USD 33,397. If you want this smartphone, you can get it shipped to India.
Coming to the dimensions, the Zanco Tiny T1 is the world's smallest phone with 46.7x21x12mm and just 13 grams in weight. With these dimensions, the phone can easily be stored in any small compartment and used as an emergency device if needed. It comes with a 0.49-inch OLED display.
The phone has an alpha-numeric keypad with a D-pad for navigation. Initially, only 1000 units of the device will be made available. Talking about the hardware, the phone features a MediaTek MTK6261D processor with 32MB RAM and 32MB internal storage. These specifications are ample to keep the basic functioning of the phone smooth.
It does not feature any cameras and the phone comes with a backlit keyboard so you can use it well even in dark conditions. The Zanco Tiny T1 is backed by a 200mAh battery which is claimed to give it 3 days of standby time and 180 minutes of talk time. The device comes with a Micro USB port and supports 13 languages.
As the Zanco Tiny T1 remains in Kickstarter, the company has made available 1,000 units of the device which can also be ordered for India from here.