Google has now announced that it is going to combine Android Pay and Google Wallet into a single brand called Google Pay. Google Wallet was introduced back in 2011, which was later launched as Tez app in India last year. Android Pay payment service was launched in 2015, allowing you to pay using the Android smartphone.
Google Pay will be a unified payment service which will include both the services in one app. This will be a more convenient and less confusing way for users to make payment quicker.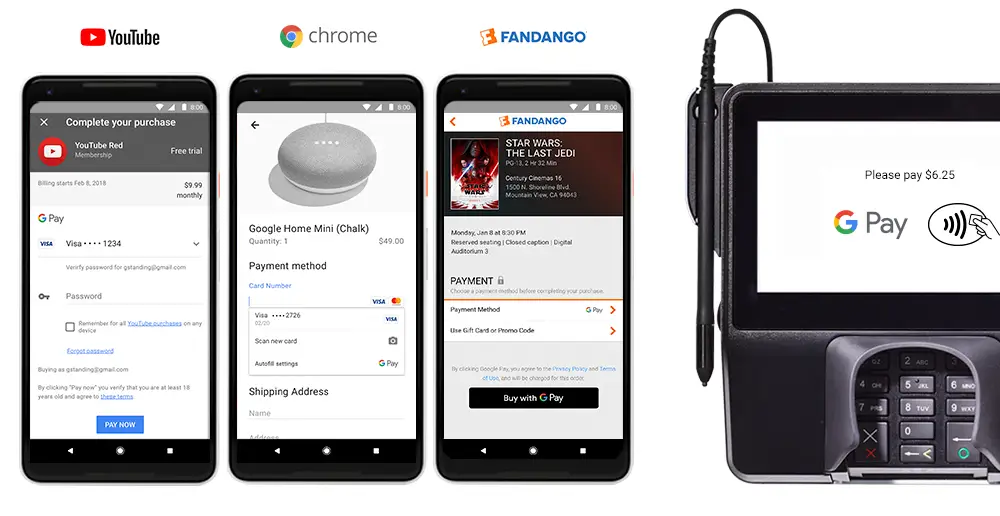 Google said while announcing the new Google Pay service,
"Over the coming weeks, you will see Google Pay online, in store, and across Google products, as well as when you're paying friends."
Google Pay experience will also be made available to users in India via the Tez app. As far as users are concerned, nothing changes – the Google Pay service will work wherever Google Wallet or Android Pay are accepted. In India, users will be able to use some of the features of the new service via the Tez app, Google confirmed.
Google has announced that Google Pay is already available as a payment option at services like Airbnb, Fandango, Dice, HungryHouse, Instacart and more. To bring users to Google Pay, Google is working with many retailers for promotional offers. Offers like $10 off any $50+ at B&H, $5 off a Fandango ticket and $10 off your Instacart order of $35+ will be there and more will come soon.
Let's see how Google Pay and LG Pay will perform as Samsung Pay is already working in India.