Reliance Jio has increased the daily data limit in its Rs 153 plan for the JioPhone. Reliance JioPhone users could use up to 500MB data per day earlier, but Jio has now doubled the data benefits, giving users 1GB data per day. It means a total of 28GB data with a validity of 28 days will be offered with JioPhone.
Reliance Jio launched the JioPhone with Rs 153 plan which is not valid for any other device. JioPhone also has two smaller packs of Rs 24 (valid for 2 days) and Rs 54 (valid for 7 days) and these continue to offer 500MB data per day. However, JioPhone users can take advantage of other plans from the company if they need more validity and data on their feature phones.
Other Reliance Jio plans and offers
Reliance Jio recently slashed down its data pack rates. The telco now offers 1GB daily data at Rs 149 which includes free unlimited voice calls (local and roaming) and free unlimited SMS as well. The operator has also introduced 1.5GB data per day packs, starting at Rs 198.
Jio's Rs 198 recharge offers 1.5GB data per day which means 42GB data in total for a period of 28 days, more than the 28GB data that it offered earlier. Next, Jio's Rs 398 plan now offers 105GB data for 70 days. While the Rs 448 plan will offer 126GB data. Like we mentioned, the plans include free voice calls, unlimited SMS, and access to Jio apps.
About JioPhone
Reliance JioPhone is a feature phone from the company with 4G VoLTE support. It runs KaiOS and comes pre-loaded with all Jio apps including JioTV, JioMusic, etc. JioPhone users can also use Google Assistant now. This is a single-SIM feature and a customer can only use the Jio SIM on this device. No other network can be used on the JioPhone.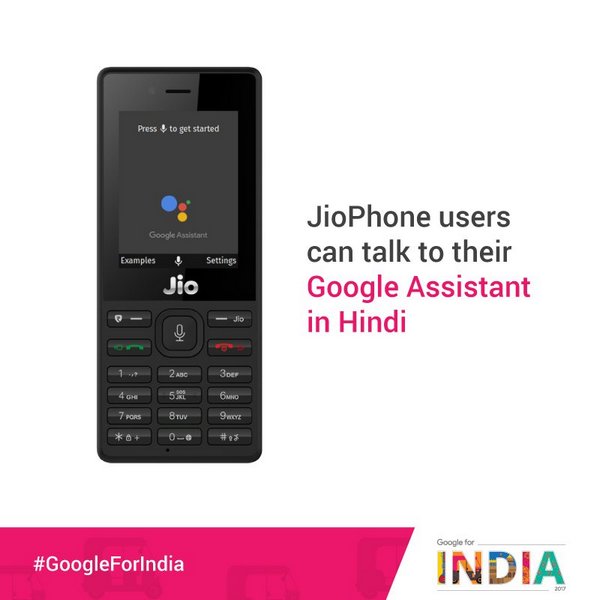 The JioPhone has an effective price of Rs 0, but there is a refundable security deposit of Rs 1,500. The deposit can be claimed only after three years on the return of the device. Currently, the booking of JioPhone is halted and could begin at any time.