Popular messaging application WhatsApp had recently encountered the Obsolete error and now Xiaomi has come forward taking the responsibility for it. The Chinese smartphone maker has issued a statement admitting the error and taking corrective measures.
On 13 January, some users of WhatsApp, especially those on Xiaomi phones, complained about their app version stated as obsolete. This error refrained users from using WhatsApp and attempting to update the app. Now, Xiaomi has given a statement about the same, taking responsibility for the error and also telling the fix about it. Here are the complete details.
Xiaomi WhatsApp Obsolete error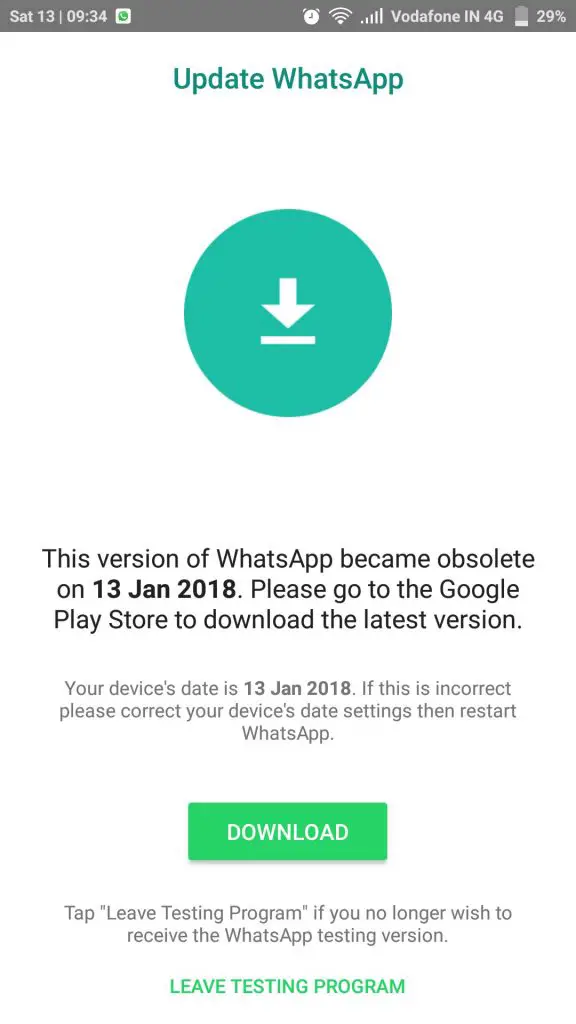 The WhatsApp Obsolete error was mostly reported by Xiaomi users who had updated the app from the Mi app store. This happened because the developers at Xiaomi updated the Mi App Store with WhatsApp Beta version.
Due to the default auto-update settings, the Mi App Store updated users with the Beta version which resulted in the error. While the company has now fixed the issue, they have removed the beta APK and uploaded a fresh version of the app which should resolve the problem. When this error occurred, WhatsApp was also looking into it. However, as it turns out it was not the app to blame but Xiaomi, who pushed a beta APK on the Mi App Store.
In a statement to Techbook, Xiaomi spokesperson said,
"A few Xiaomi users reported an issue with WhatsApp on their smartphones. After a thorough investigation, we learned that a beta version of WhatsApp was pushed out on our Mi App Store a few days ago, which some users updated to. We have updated our App store listing with a newer version, approved by WhatsApp, which we encourage any users facing issues, to update to. We apologise for any inconvenience faced by our Mi Fans, and promise to be more vigilant going forward."