Xiaomi VP Hong Feng formally announced MIUI 10 yesterday in China at a summary meeting of the MIUI team. While the company did not make any features official, the MIUI 10 announcement comes at a time when the MIUI 9 rollout is still taking place.
At the summary meeting of the team, Xiaomi co-founder and Vice President Hong Feng made the announcement. Feng also heads the MIUI division of the company, so he made the arrival of MIUI 10 official. While some of us anticipated the name to be MIUI X, it will be officially called MIUI 10.
MIUI 10: What's next for Xiaomi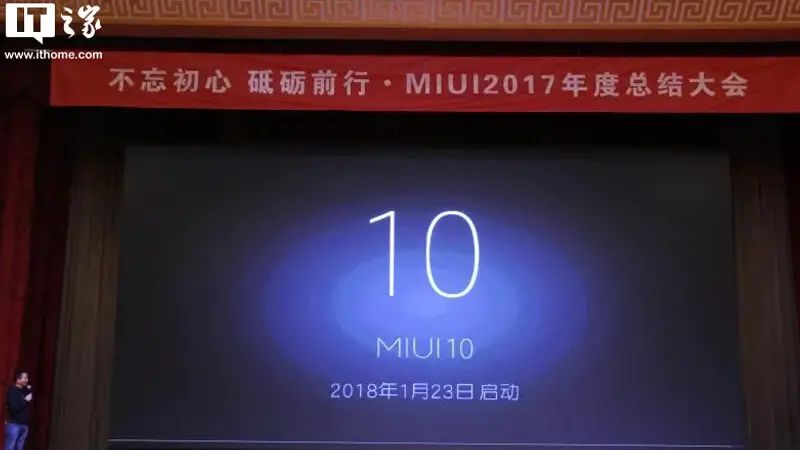 While the announcement does tell us that Xiaomi developers will soon start work on the next big MIUI update, the VP did not unveil any features of the new MIUI.
For the uninitiated, the MIUI is Xiaomi's home-brewn custom user interface for Android smartphones. The latest MIUI 9 update is based on Android 7.1 Nougat (for compatible devices) and brings features like multi-window to their phones. Xiaomi has also tried to ensure that even some of the oldest phones got upgraded to MIUI 9, but the base Android version will still remain the same for these old devices.
Currently, the company has announced that they have upgraded 40 of their devices to the MIUI 9. These include the older devices like the Xiaomi Mi 2, Mi 2s, and the Redmi 1s. However, for some of the older phones, the upgrade to MIUI 10 will not be there.
For MIUI 10, we expect it to be based on Android Oreo and bring background process optimization, battery optimizations and other features from the latest Android to the upcoming Xiaomi devices. The company is also expected to unveil 6 to 8 new smartphones in the competitive price segment in the Indian market.