Chinese smartphone maker Vivo is tipped to launch a new smartphone, the Vivo V9 here in the Indian market on March 27. The phone is tipped to feature an iPhone X-like notch and vertical dual rear cameras.
According to sources at IANS, the new Vivo V9 will be a mid-range device priced at around Rs. 25,000. While this is a little costlier their current flagship, the Vivo V7+, the company is offering a 24MP front-facing camera on the Vivo V9. Vivo has also been active at the Mobile World Congress this year, showing off its concept phone with a half display fingerprint sensor, the Vivo APEX, that was launched a couple of days back in China.
Vivo V9 specifications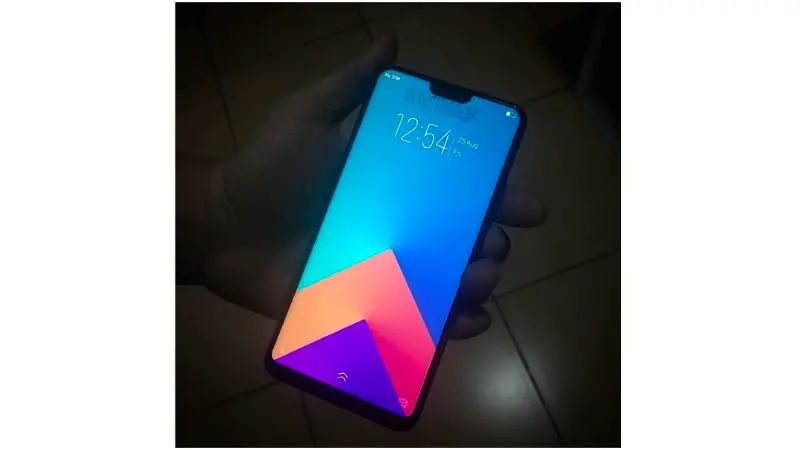 In earlier leaked images, we've seen the Vivo V9 featuring an iPhone X-like notch on the top. Vivo has sent out invites with the device showcased with a small notch on top, housing the front-camera and an earpiece.
Apart from the notch, the entire device is screen with minimal bezels on all four sides. There are no buttons at the front so there will be on-screen navigation buttons on the device. Also, we can expect this one to come with an under-display fingerprint sensor.
At the back of the phone, sources suggest that the phone will come with a vertical camera alignment just like the Apple flagship. The highlight here, is the suggested 24MP front-facing camera that is tipped to come on the Vivo V9. No other specifications of the device is known so far.
Talking about the other devices from Vivo, the company was active at the MWC 2018 and has introduced a new APEX concept which is claimed to bear the world's highest screen-to-body ratio. The device come with a fingerprint sensor that covers the bottom half of the display and the front-camera is retractable and pops out to click selfies on the device.
Other than this, the company's current flagships, the Vivo V7+ and the V7 also come with refined camera setups. We can expect a significant camera upgrade with the Vivo V9.